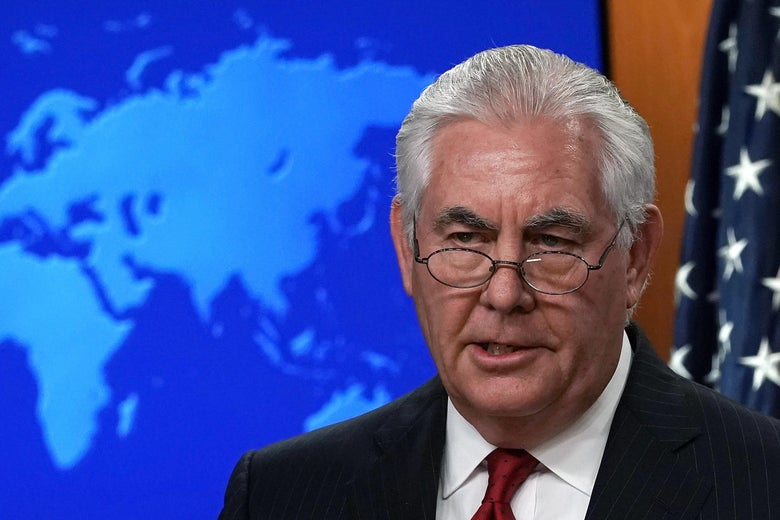 Latest chaos: Rex Tillerson, the outgoing secretary of state, was the most passive secretary to fill that role in a long, long time, Fred Kaplan writes. Meanwhile, Josh Keating wonders whether Trump truly is getting a more Trump-y substitute in Mike Pompeo, and Alexander C. Kaufman points out that Pompeo is a disaster if you care at all about the climate.
See you: The House Intelligence Committee's Russia investigation has been a partisan waste of space from the beginning, Jeremy Stahl writes: "Good riddance to an investigation that was equal parts dishonest and pointless."
Bad choices: "I think the association of evangelicalism with ethnopopulism in the medium to long term is absolutely disastrous from the perspective of issues that evangelicals care about," said Michael Gerson, author of a recent Atlantic cover story on white evangelicals' turn to Trump, in an interview with Isaac Chotiner.
For fun: The Rudd 'stache.
Hall of fame,
Rebecca
---