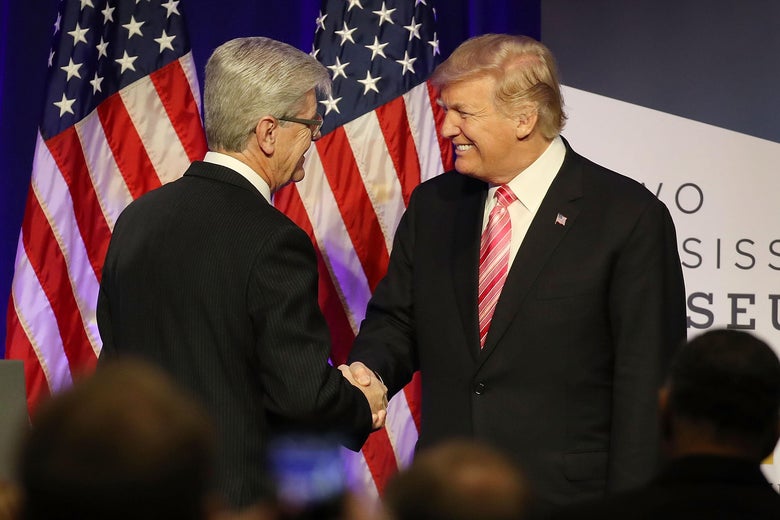 Mississippi Gov. Phil Bryant signed the country's most restrictive abortion measure into law Monday, immediately banning abortions after 15 weeks in almost all cases, including cases of rape and incest. The state's previous abortion law had a 20-week deadline, but the second-term governor has publicly campaigned to make it harder for women to get an abortion in the state. In 2014, Bryant announced his goal was "to end abortion in Mississippi."
For a sense of how far state lawmakers have restricted access to abortion services, Mississippi has a single abortion clinic, which filed suit within the hour of the Gestational Age Act being signed, seeking a preliminary injunction to keep the law from being enforced. The clinic's lawyers also filed for a temporary restraining order. In 2012, the same clinic, The Jackson Women's Health Organization, filed suit challenging a different abortion bill signed into law by Bryant.
"We are saving more of the unborn than any state in America, and what better thing we could do," Bryant said at the bill signing. "We'll probably be sued here in about a half hour, and that'll be fine with me. It is worth fighting over."
"This ban is not only unconstitutional—it endangers women's health care across our state. If legislators truly cared about women's health, they would be focused on ways to improve access to health care for women, not restrict it," Mississippi state director for Planned Parenthood Southeast Advocates Felicia Brown-Williams said in a statement.
Support our journalism
Help us continue covering the news and issues important to you—and get ad-free podcasts and bonus segments, members-only content, and other great benefits.
Join Slate Plus
Join
---