The day of action called for by survivors of the Parkland school massacre in Florida is here and hundreds of thousands of people are expected to take part in more than 800 protests that are being held across the United States and around the world. The biggest rally of the day is taking place in Washington, where as many as 500,000 people are expected to gather in what organizers hope will be one of the biggest demonstrations in the nation's capital since the Vietnam era.
Students from Parkland, where 17 people were killed on Feb. 14, are scheduled to take a starring role at the event in Washington to call on Congress to implement stricter gun control measures.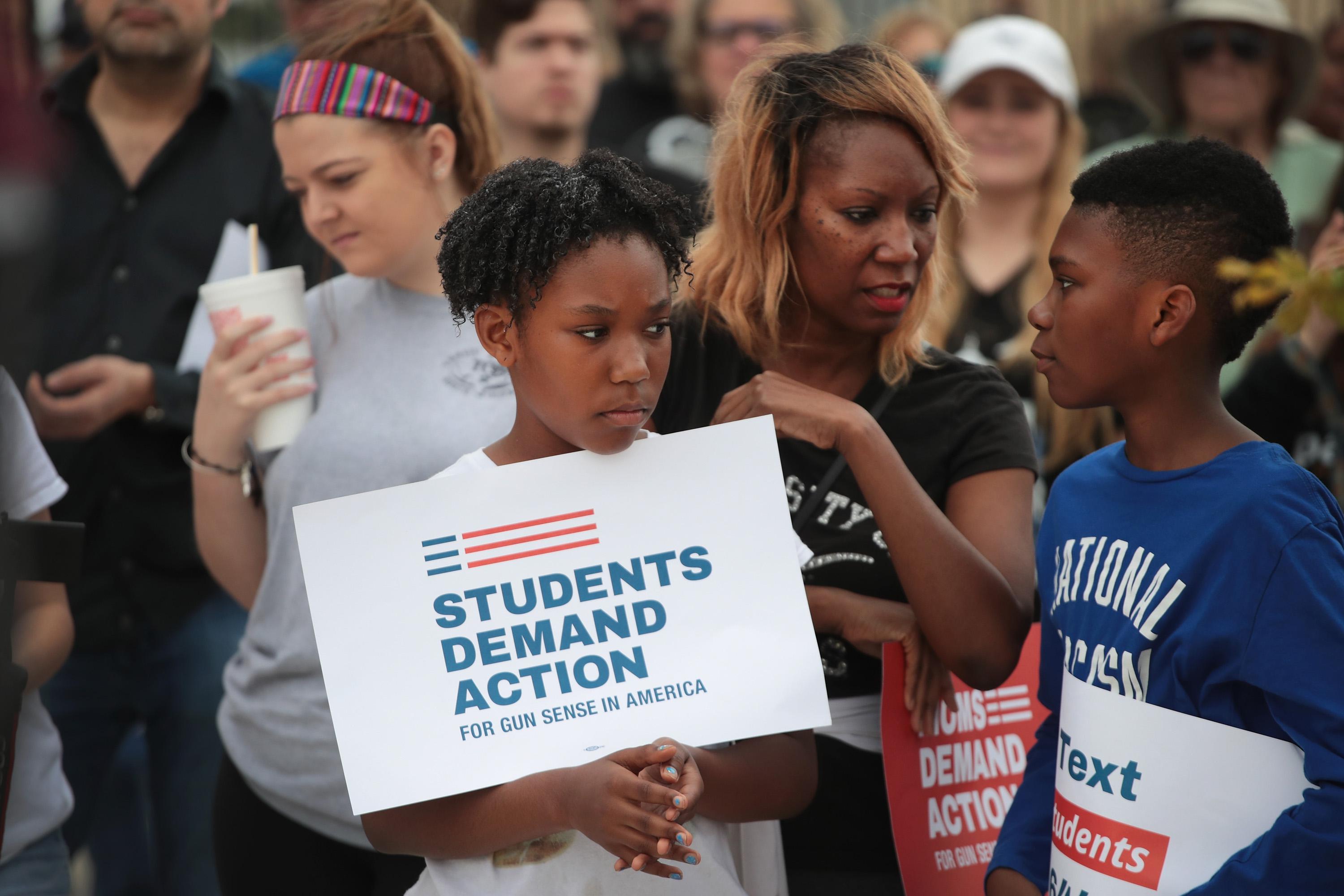 The White House didn't ignore the day but as expected was far from pledging support for the cause. "We applaud the many courageous young Americans exercising their First Amendment rights today," White House deputy press secretary Lindsay Walters said. "Keeping our children safe is a top priority of the President's, which is why he urged Congress to pass the Fix NICS and STOP School Violence Acts, and signed them into law." The White house also highlighted how the Department of Justice issued a rule that would effectively ban "bump stock" devices that let semi-automatic weapons fire like a machine gun. Trump was sure to be far away from Washington on Saturday. He is in Florida for the weekend, and a motorcade took him to his West Palm Beach golf club on Saturday morning.
More than 20,000 filled a park close to the Marjory Stoneman Douglas High School in Parkland, Fla., where the mass shooting took place last month. "I want him to know that even though he did something terrible, it started something amazing," Autumn McKinney, 15, said about the Stoneman Douglas shooter Nikolas Cruz. "He didn't win." One of those to speak at the rally was Max Schachter, the father of Alex, a 14-year-old who was one of the victims. "Since the day that changed my life, I will not stop fighting for change," he said. "The 17 beautiful angels would not stop fighting until make this world a better and safer place."