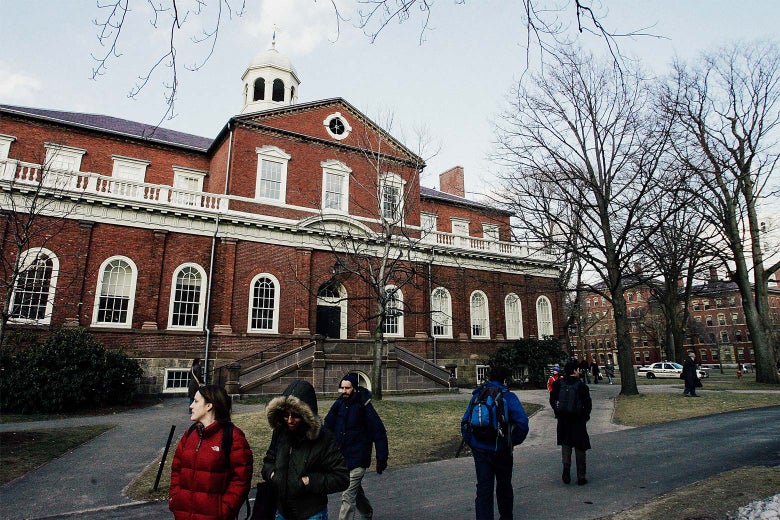 A renowned Harvard professor has been placed on leave and is under investigation after decades of complaints that he sexually harassed multiple women resurfaced as part of the #MeToo movement, the Washington Post reported Sunday.
Jorge Domínguez, the chair of the Harvard Academy for International and Area Studies and a tenured professor in the university's government department, was first disciplined in the early 1980s, when an assistant professor in the department accused him of harassment.
According to the Chronicle of Higher Education, which first reported on the resurfaced complaints on Tuesday, Domínguez tried to kiss Terry Karl so many times in 1981 she lost count:
She remembers the night in her car when he confided that he would be the next department chairman, and that he would review the book she was writing. It was unfortunate, he said, that he had to decide the fates of people he liked. He moved his hand to her thigh, beneath her skirt, and leaned in for a kiss.
After a year or two of the advances that allegedly disregarded Karl's requests, verbal and written, that he stop, she filed a complaint with the university. Harvard gave Domínguez a warning, and he was removed from administrative responsibilities for three years, according to the Chronicle. Karl, feeling uncomfortable working under Domínguez, left the university. (Domínguez has refused to comment on the accusations, according to the Chronicle, but has said he "sought to behave honorably" in his relationships.)
According to the Chronicle, other women who were harassed by Domínguez in later years did not report him because they feared Harvard would respond in a similarly anemic way.
According to the Chronicle, four of the women found each other over social media in November, as allegations against Harvey Weinstein and other powerful men began piling up. The Chronicle ultimately spoke to 10 women who allegedly were harassed by Domínguez.
According to the Post, Harvard's provost, responding to the Chronicle article, said the accounts were "heartbreaking" and that the Arts and Sciences faculty began contacting students in Domínguez's department to ask them about their experiences with him. The government department also held a meeting on Friday for students to air their complaints about the department's climate, according to the student newspaper.
Because Domínguez is tenured, the Harvard Corporation must be involved in his firing, and he can only be dismissed for "grave misconduct or neglect of duty," according to the Post.
---