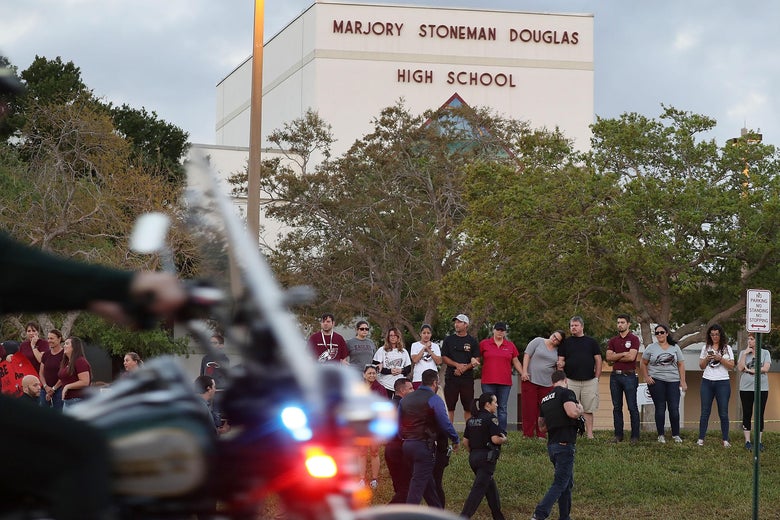 The Florida Senate passed a gun control measure Monday night that would place new restrictions on rifle purchases, as well as arm some teachers in the state's school system, while also creating new school mental health programs. The bill narrowly passed 20-to-18 with just three Democrats joining 17 Republicans in support of the measure. There was discontent on both sides of the aisle, as six Republicans voted against the bill, complaining the restrictions went too far to curtail gun ownership; the vast majority of Democrats, meanwhile, felt the measure didn't do enough to keep guns out of the hands of potentially dangerous individuals.
The bill is the first tangible step to be taken in the wake of the Feb. 14th shooting at Marjory Stoneman Douglas High School in Parkland, Florida. The school's students have taken an active and high-profile role in advocating for changes to not just the state's gun laws, but also the country's. Under the new legislation, the age requirement for buying a rifle would be raised from 18 to 21 years old, a three-day waiting period would be imposed, and the sale of bump stocks banned. These provisions would be clear win, if not an ultimate triumph, for gun control advocates in Parkland and beyond. The measure, however, also creates a voluntary school "marshal" program that would allow some school employees to receive training in order to carry a firearm on campus. "This is fulfilling part of the N.R.A.'s dream," Democratic State Senator José Javier Rodríguez said Monday.
Republican Gov. Rick Scott said previously he did not support arming teachers, thereby putting more guns in schools as a remedy to gun violence. Republican legislators in the Republican-controlled State Senate, however, awkwardly pushed for arming coaches, librarians, and other school administrators, but exempted teachers whose sole role on campus is in the classroom. "This is not the legislation the Parkland students fought for—this does not go far enough to protect our students from gun violence," Florida Democratic Party Chair Terrie Rizzo said in a statement Monday evening. "What's missing is real, comprehensive gun reform​ that will actually keep us safe, including universal background checks, closing the gun show loophole, and banning assault rifles.​"
The bill now heads to Florida's House for approval before going to the governor's desk.
Support our journalism
Help us continue covering the news and issues important to you—and get ad-free podcasts and bonus segments, members-only content, and other great benefits.
Join Slate Plus
Join
---