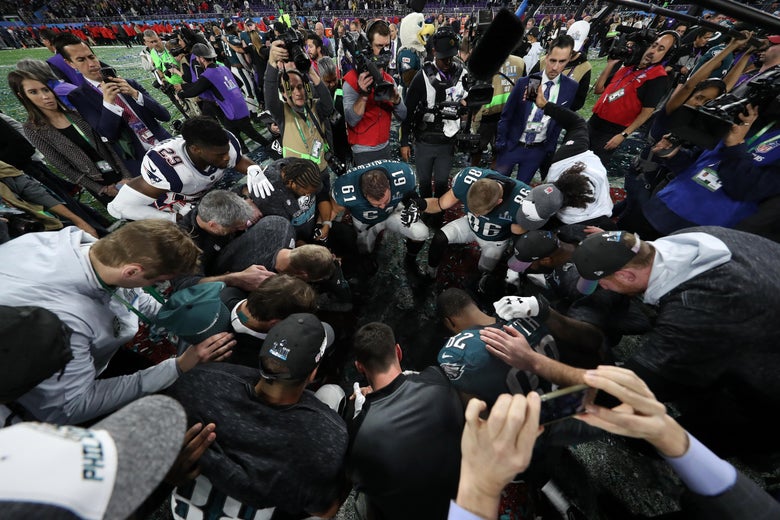 Today in Conservative Media is a daily roundup of the biggest stories in the right-wing press.
While the White House ponders whether or not to allow the release of the Democratic response to the GOP memo released last week, there's still time, on day 4 of the post-memo world, to mull the Republican document's implications. At National Review, Ben Shapiro does just that, asking the question: "Was the FBI out to get Trump?" Shapiro's short answer is no, but he concludes that there's still some shadiness going down. But first, in order to confirm the real charge that "the 'deep state' wanted to get Trump" and "wants to take Trump out now via the Mueller investigation," a slew of other claims must also be true. According to Shapiro, the FBI must have had no reason to be suspicious of the Trump campaign's ties to Russia, the entire Steele dossier would have to be "pure garbage," the FBI's pursuit of a FISA warrant for Carter Page would have to be fueled by an anti-Trump bias, which was the result of bureaucratic malice, not sheer bureaucratic ineptitude, and, finally, the same bad actors that propagated this scheme at the FBI and DOJ would have to now be the same bad actors that make up the Mueller investigation. "All of these claims seem weak," Shapiro concludes. "There may be a serious problem with the FISA process; that problem may have affected the Page application," Shapiro writes. "But we should be careful about the conclusions we draw from the evidence we currently have."
Still, Republicans are buying it. Big time. A new Reuters poll found that 73 percent of Republicans believe "members of the FBI and Department of Justice are working to delegitimize Trump through politically motivated investigations." And Breitbart was here for it.
In other news
Well, here we are again, just days away from the latest deadline to fund the government (aka Feb. 8), and the prospect of striking a deal on immigration doesn't seem any closer than it did two weeks ago when the government went dark for three days. Michael Warren at the Weekly Standard writes "in all likelihood, Congress is headed for another short-term budget resolution until the immigration impasse can be resolved." He also wonders if Republicans, in pushing for sweeping restrictions on legal immigration aren't asking too much of fence-sitting Democrats and even Republicans, making it harder to get them on board for a compromise aimed at curbing illegal immigration.
With DACA edging toward the front burner again, Breitbart picked up on what appears to be an incendiary characterization that White House chief of staff John Kelly made about undocumented immigrants who qualified for DACA protections (i.e. they came to the U.S. as young children), but didn't register for the program aimed at avoiding deportation. "The difference between 690 [thousand, who signed up] and 1.8 million [who were eligible] were the people that some would say were too afraid to sign up, others would say were too lazy get off their asses but didn't sign up," Kelly apparently said this to reporters on the Hill Tuesday. Breitbart used MSNBC tape where Andrea Mitchell read the comments aloud. It's unclear what the full context of the comment was, but something seems to be missing regarding the unusually impolitic remark. We'll take a wait-and-see approach on this one.
Finally, are we still talking about the Super Bowl? A number of conservative outlets devoted coverage to meditating on what was abundantly clear during the lead up to the big game: Members of the Philadelphia Eagles are pretty religious. "Football is more publicly religious than the rest of sports, and the Philadelphia Eagles are more publicly religious than most football teams," is how National Review's David French characterized the team before channeling his inner David Brooks to ponder the great big question: "Does God care about football?" Answer: Yes. "God cares about football because he cares about football players," French writes. The Weekly Standard's Chris Deaton focused less on the divine and more on our response to the team's public displays of spirituality. Deaton wonders why "there's been no widespread embrace of the Eagles commensurate with the total revulsion for the anthem demonstrations [this season]."
---