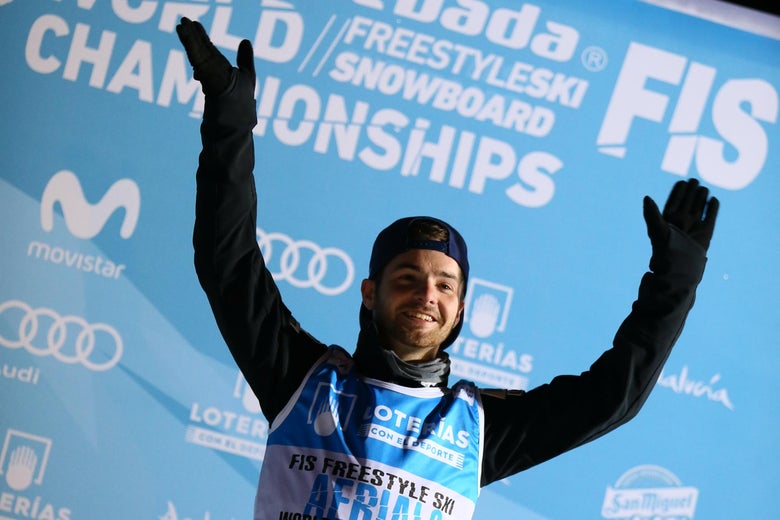 Catch up on the latest Olympic action with this special version of The Angle. We'll also be sending the regular newsletter at the regular time.
"I'm doing it for Mikey": Nick Pachelli writes about how Olympic aerial skier Jon Lillis is bracing for his brother's death to be turned into an uplifting, TV-ready story.
Not just Shaun White: Josh Levin and Justin Peters want you to spare a moment for the other snowboarders who thrilled the crowd in the men's halfpipe final.
On thin ice: Speedskating isn't actually a common form of transportation in the Netherlands, notwithstanding what Katie Couric suggested. But if it were, Nick Greene says, the Dutch would have to skate fast to make it home from South Korea before the spring thaw.
Jerk watch: Members of the International Ski Federation risked snowboarders' lives by making them compete in dangerously high winds. Does that make them jerks? Here's our score.
ShibSibs: Here's what Heather Schwedel learned while watching U.S. ice dancing pair Maia and Alex Shibutani's YouTube channel.
Their mom is the real star,
Jaime
---