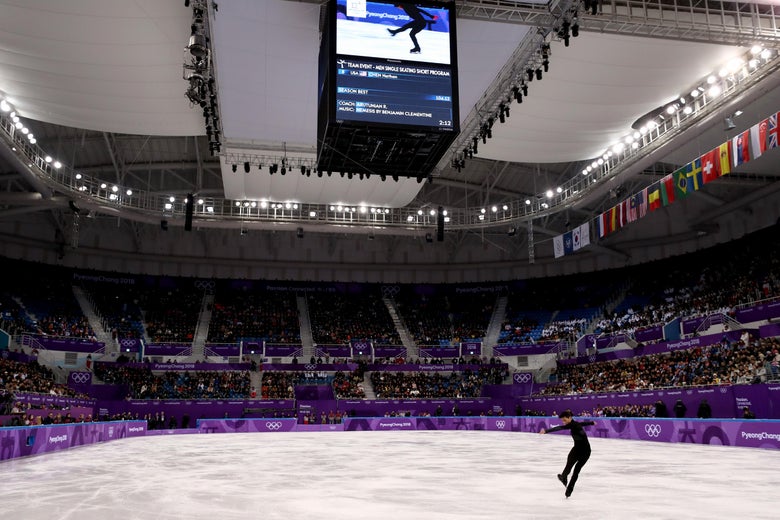 Welcome to the first installment of a special Olympics version of The Angle. I'll also be sending the regular newsletter, full of politics woe per usual, at the regular time.
Pure Olympics: Which Olympics is more Olympics-y: the summer or the winter? June Thomas makes the argument for the latter, which is definitely the "doofier of the two."
Who to watch: Figure skating is already happening! If you're feeling like you don't know enough about the dramatis personae, you're not alone. Willa Paskin writes that the American skaters are fairly anonymous this year (especially the women), but there are plenty of international skaters of interest.
Knuckling under: Here's an excerpt from Oliver Hilmes' new book on the 1936 Olympics, arguing that American participation in the games that year helped empower Hitler.
Small differences: Josh Keating explains why South Korea is styling its Olympic host city "PyeongChang" and not "Pyongchang."
We're here for you: How to watch the Winter Olympics if you don't have cable.
The link does what it says,
Rebecca
Support our journalism
Help us continue covering the news and issues important to you—and get ad-free podcasts and bonus segments, members-only content, and other great benefits.
Join Slate Plus
Join
---