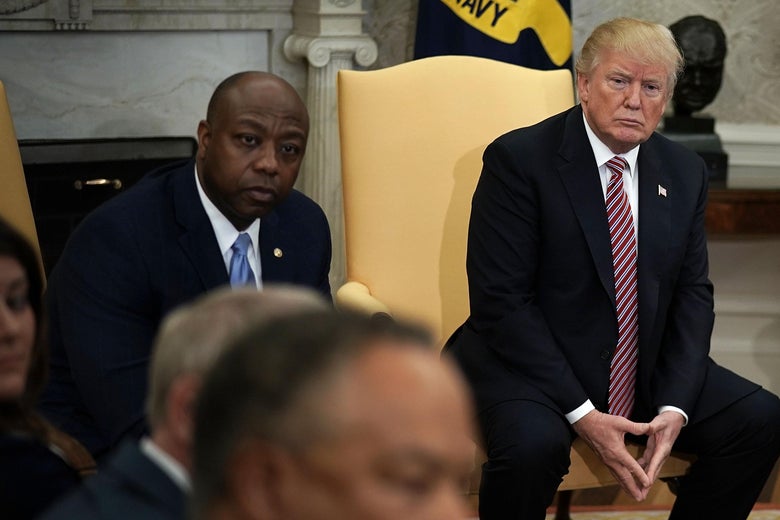 On the up: President Trump's approval ratings are rising, and people seem to think he's doing a great job on the economy. Isaac Chotiner asks polling expert Harry Enten whether this development will hurt the Democrats at midterms.
Due to who: Trump says he wants people to pay attention to "due process" when evaluating cases like Rob Porter's. Yet, Will Saletan writes, Porter's story proves that sometimes, due process doesn't work.
Birds of a feather: Quinn Norton wouldn't renounce her neo-Nazi friend, Weev, and she lost a job at the New York Times because of it. April Glaser argues that Norton's willingness to engage with white supremacy and Nazism is a product of a tech culture that privileges free speech above all else.
Sweet nothings: Never let it be said that marriage and domesticity kill romance. Ruth Graham, for one, finds towel talk to be very intimate.
For fun: What if Seinfeld, but now?
It's happening,
Rebecca
Support our journalism
Help us continue covering the news and issues important to you—and get ad-free podcasts and bonus segments, members-only content, and other great benefits.
Join Slate Plus
Join
---