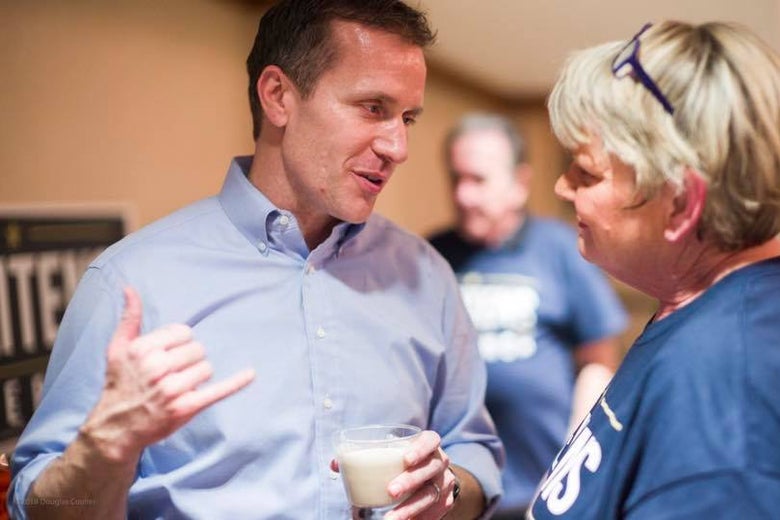 A St. Louis grand jury indicted Missouri Gov. Eric Greitens on a felony count of invasion of privacy Thursday, after the first-term Republican was accused of taking a compromising photo of a woman he was having an affair with and threatening to use it as blackmail if she ever went public with the relationship. Greitens recently admitted to having the extramarital affair in 2015, before running for office, but denied tying up and blindfolding the woman in order to take sexually suggestive photograph without her consent.
The accusations against Greitens were made public in January, but the former Rhodes scholar and Navy SEAL who was elected governor in 2016 in his first run for office has resisted calls that he resign. St. Louis prosecutor Kimberly Gardner said the charges were filed one month before the statute of limitations were set to expire.
Greitens, a former Democrat who is also an author, photographer, and has a Ph.D. from Oxford University, ran this campaign ad during his general election campaign for governor in 2016.
Support our journalism
Help us continue covering the news and issues important to you—and get ad-free podcasts and bonus segments, members-only content, and other great benefits.
Join Slate Plus
Join
---