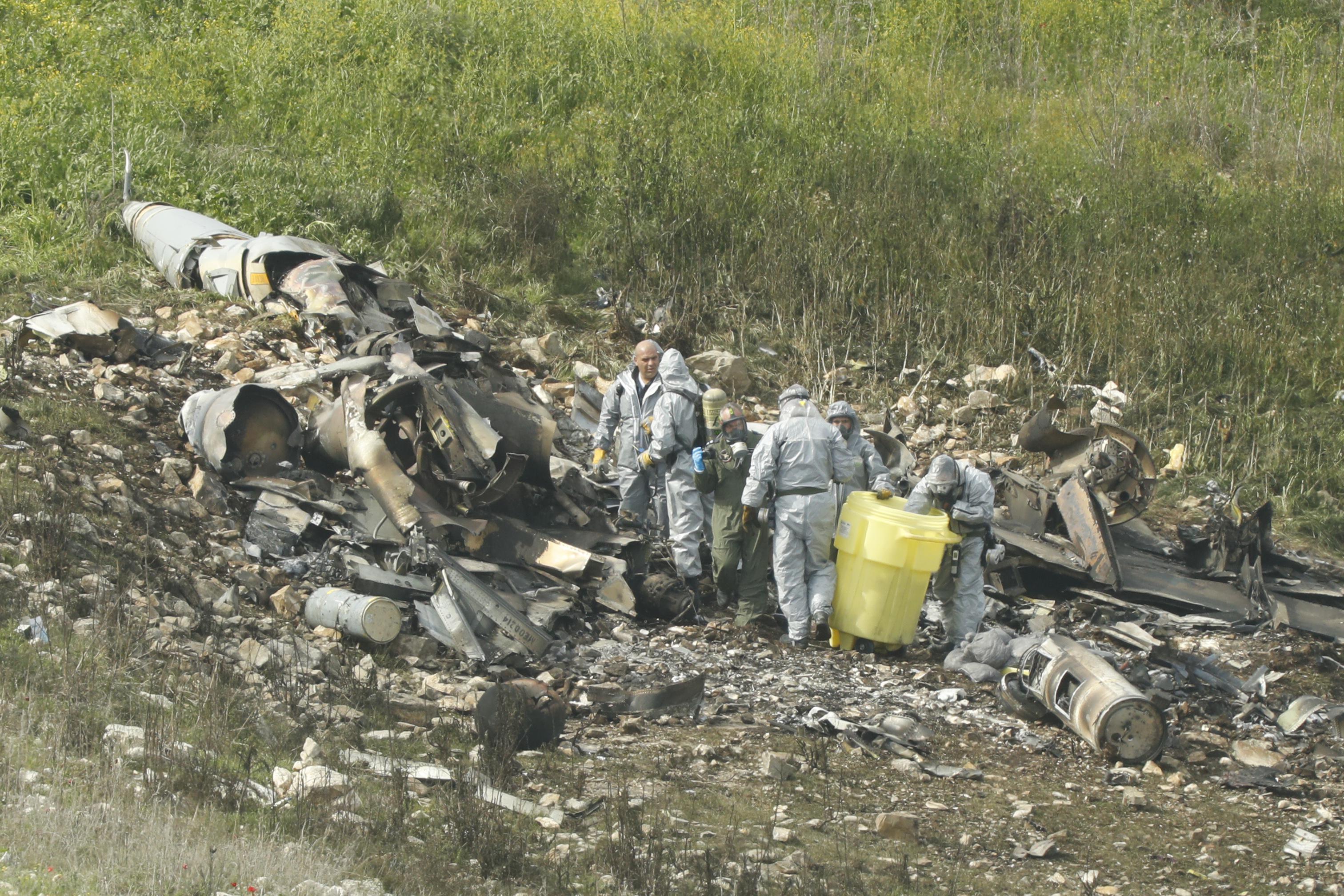 A confusing set of clashes and counter-clashes between Israel, Syria, and Iranian military forces on Saturday could very well mark the start of a new and dangerous tensions in the region as Syria's civil war continues to drag on. Israel had managed to keep the war across the border at arm's length but that seemed to change Saturday in what some analysts characterized as an illustration of a confident Bashar al-Assad in Syria who seems headed to victory in the nearly seven-year conflict. That, in turn, appears to have emboldened Iran as it seeks to establish a military presence along Israel's border with Syria, which Israel has long said it won't accept.
It all appears to have started before dawn on Saturday, when Israel shot down what it said was an Iranian drone that had managed to penetrate its airspace from Syria. That's when Israel sent at least eight planes to respond to the incursion, destroying the center from which it claimed Iran had launched the drone. Syrian anti-aircraft fire downed one of the Israeli F-16 warplanes that crashed in northern Israel. Both pilots managed to eject before the crash but one was critically injured. In response, Israel launched what it described as the "most significant attack" against Syria since the 1982 Lebanon war, claiming to strike 12 Iranian and Syrian targets in Syria.
Although Israel has regularly carried out strikes in Syria, the loss of an Israeli fighter jet and the intense response marks a potentially dangerous escalation in the regional conflict. Plus it could also mark the end of the way in which Israel has struck Syrian targets without retaliation. Regional observers also pointed out it was significant that Saturday marked the first time Israeli jets struck in an area where Iranian forces were present.
Hezbollah made clear it saw the downing of the Israeli F-16 as a significant development, calling it the "start of a new strategic phase" in which Israel's ability to incur into Syrian airspace would be limited. "Today's developments mean the old equations have categorically ended," Hezbollah said in a statement. Yet with its strong response to the downing of its plane, Israel also clearly wanted to send a message it will meet any attacks with strong force.
Israel did not mince words in holding Iran responsible for Saturday's events. "This is a serious Iranian attack on Israeli territory. Iran is dragging the region into an adventure in which it doesn't know how it will end," Israel's chief military spokesman, Brig Gen Ronen Manelis, said. "Whoever is responsible for this incident is the one who will pay the price."
Russia, meanwhile, also got involved in the day's events, calling on all sides to show restraint. "We urge all parties involved to exercise restraint and to avoid any actions that could lead to an even greater complication of the situation," Russia's foreign ministry said in statement. Israeli Prime Minister Benjamin Netanyahu said he told Russia's Vladimir Putin that it is "our right and duty to defend ourselves against attacks from Syria."
For now at least it seems more cross-border attacks aren't imminent. "My impression is that it seems to be contained at this point," a Western diplomat in the region told Reuters. "I don't think anybody wants to escalate further."
---