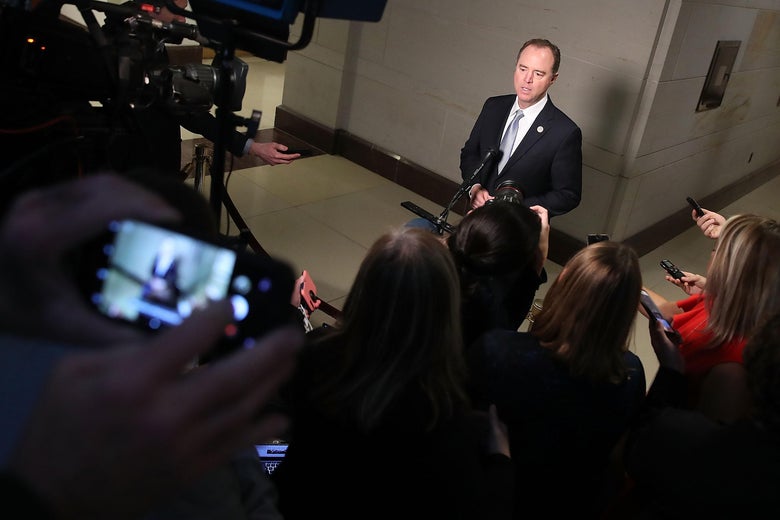 Democrats on the House Intelligence Committee are pushing their colleagues to vote to release a memo that rebuts the Republican document that alleges misconduct at the FBI and was declassified on Friday to much fanfare. Democrats have long said the Republican memo mischaracterizes highly sensitive data and their response memo is likely to detail their objections to the GOP-written document.
A source tells Reuters the committee meeting to consider the declassification would take place at 5 p.m. on Monday. Several Republican lawmakers have also expressed willingness to declassify the Democratic memo and all signs point to the committee likely approving its release.
Several Democrats have been calling on the president and Republican lawmakers to approve the release of their memo. "I believe it is a matter of fundamental fairness that the American people be allowed to see both sides of the argument and make their own judgments," Senate Democratic Leader Charles Schumer wrote in a letter to Trump that he published on Twitter on Sunday morning. Refusing to release the Democratic memo "will confirm the American people's worst fears that the release of Chairman Nunes' memo was only intended to undermine Special Counsel Bob Mueller's investigation," Schumer wrote.
If the House Intelligence Committee approves the release of the Democratic memo, Trump would have five days to object to the release. On Friday, a White House spokesman said that Trump "would be inclined" to greenlight the release of the memo assuming it passes a security and legal review.
---