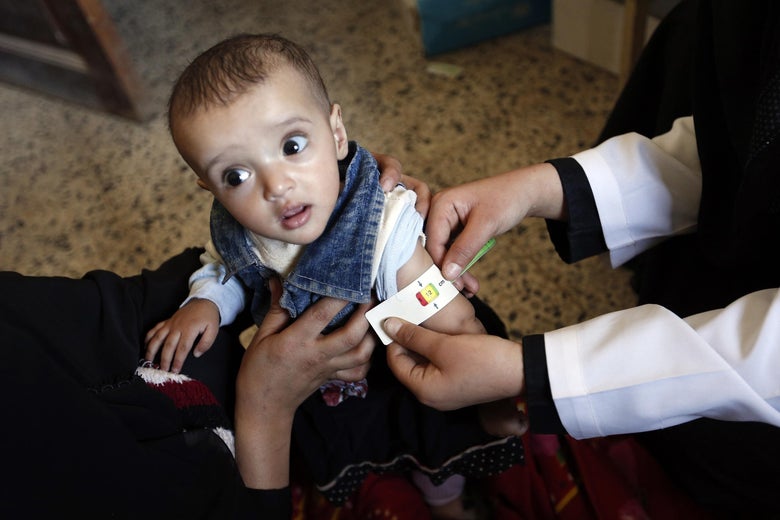 Was it worth it?: Just because Trump hates Barack Obama's Iran deal doesn't mean the deal was the right choice, Josh Keating writes. It seems to have led to widespread war and chaos in the region, including the ongoing humanitarian disaster in Yemen.
Wibbly-wobbly: Stocks were wild the past couple of days simply because traders were convinced something bad would happen, Jordan Weissmann writes. It's incumbent upon the rest of us not to panic.
This new problem: Why have surgeries for infant tongue ties proliferated in recent years, and why don't doctors agree on whether fixing a tie will help with nursing? Melinda Wenner Moyer investigates yet another parenting issue that doesn't come with solid scientific answers.
Mostly intact: Philly got pretty Philly on Sunday night and Monday morning, as Jake Blumgart reports. Yet the police managed to handle everything without much trouble or stress. To Henry Grabar, that's proof they could do the same when the population to be policed happens to be black protestors, instead of mostly white fans.
For fun: Actually, Lady Doritos might be good.
We'll try them,
Rebecca
If you think Slate's election coverage matters…
Support our work: become a Slate Plus member. You'll get exclusive members-only content and a suite of great benefits—and you'll help secure Slate's future.
Join Slate Plus
Join
---