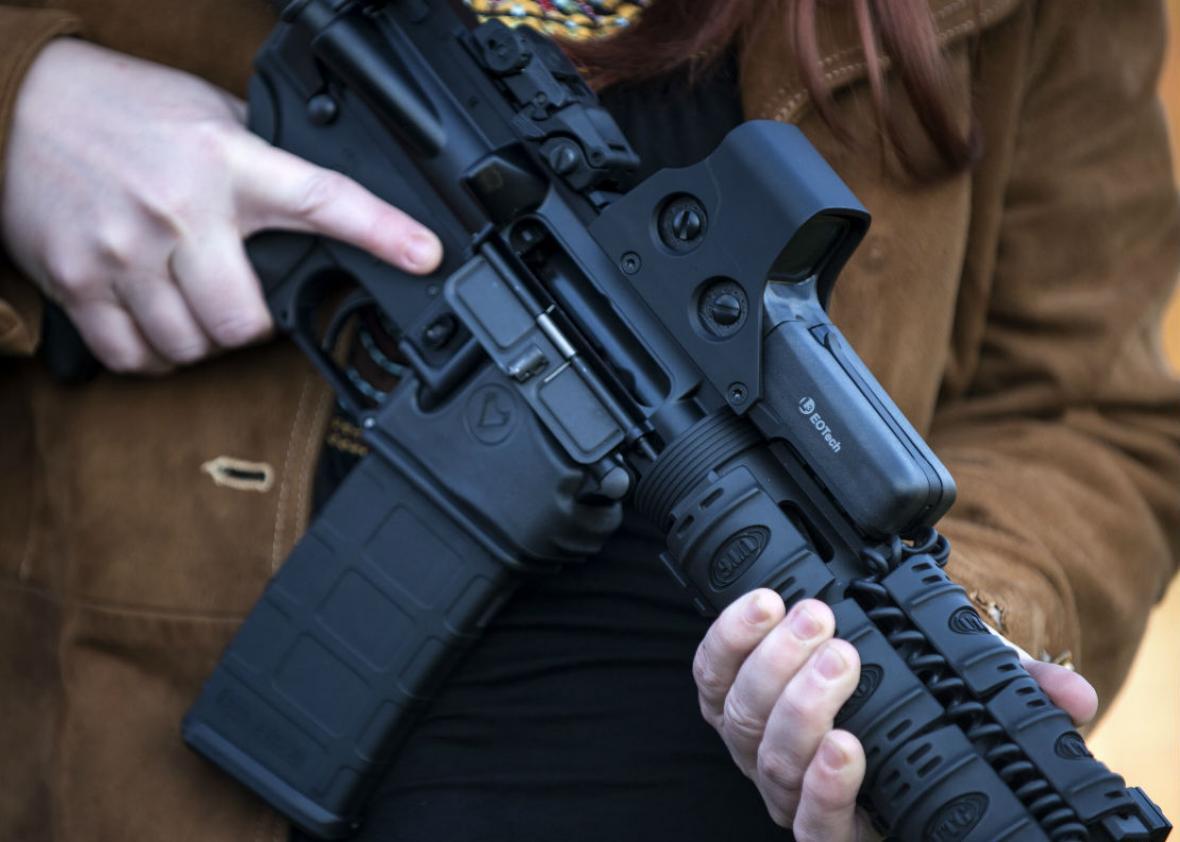 Listen to Episode 932 of Slate's The Gist:
Slate Plus members: Get your ad-free podcast feed.

On The Gist, the market for "how to survive a shooting spree" videos shows how far we've strayed in dealing with gun violence.
Interracial marriage on a national level has only been legal for 50 years, after the landmark Supreme Court decision Loving v. Virginia. Anna Holmes and Lacey Schwartz are two of the minds behind The Loving Generation, a video series by Topic.com on identity and dynamics within multiracial families.
In the Spiel, it's a no-brainer: Ban civilian ownership of the AR-15, and fewer will die.
Join Slate Plus! Members get bonus segments, exclusive member-only podcasts, and more. Sign up for a free trial today at Slate.com/gistplus.
Join the discussion of this episode on Facebook.
Email: thegist@slate.com
Twitter: @slategist
---