Police arrested a 12-year-old girl Thursday morning as the suspect of carrying out a shooting inside a Los Angeles middle school classroom that ended with four students injured. The shooting took place right before 9 a.m. at Salvador B. Castro Middle School, which is located just west of the city's downtown.
A 15-year-old boy who was shot in the head suffered the worst injury and is in critical but stable condition. At a news conference, a doctor said the boy is likely to recover as the bullet didn't cause any serious damage. "This child was extremely lucky," said Dr. Aaron Strumwasser, a trauma surgeon. "The trajectory of the bullet did not hit any vital structures that were an immediate threat to life."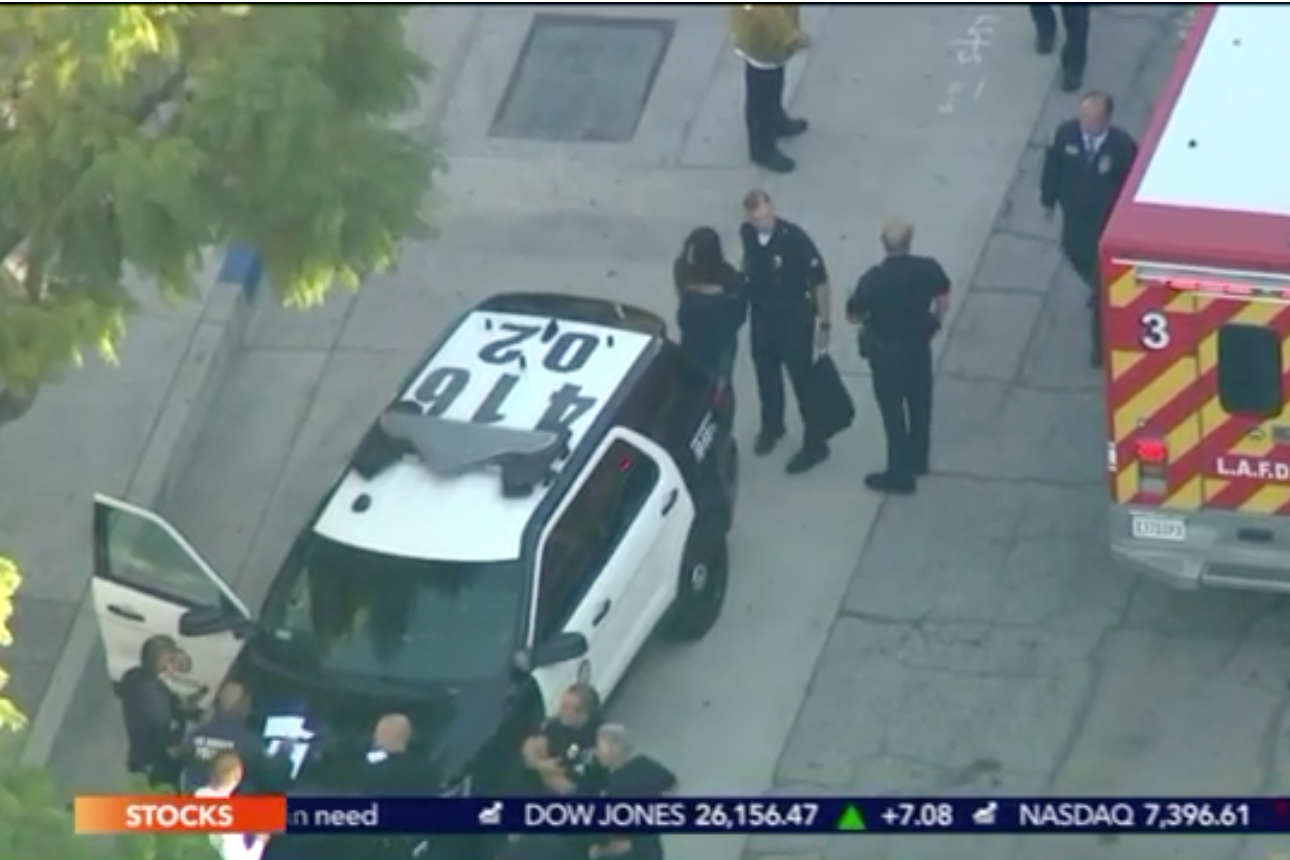 A 15-year-old girl with a gunshot wound to the wrist was also taken to the hospital but she is doing fine. Two other students—one 11-year-old boy and a 12-year-old-girl—suffered minor injuries as did a 30-year-old woman, although her injuries do not appear to have been gun-related.
The suspected shooter was not identified but helicopter news footage showed two officers leading a handcuffed girl with long hair to a squad car. Law enforcement officers say the motive for the shooting remains unclear, and investigators are still conducting interviews. Although there are no metal detectors at the school, the Los Angeles Unified School District requires all middle schools and high schools to carry out daily random searches through metal-detector wands throughout the school day. But an audit released last year found that the searches weren't carried out uniformly throughout all the schools in the district.
It is extremely rare for girls to carry out school shootings. USA Today recalls that one of the most famous cases involved Brenda Spencer, who killed a principal and a custodian and injured eight students in San Diego in 1979. When she was asked why she did it her answer was "I don't like Mondays."