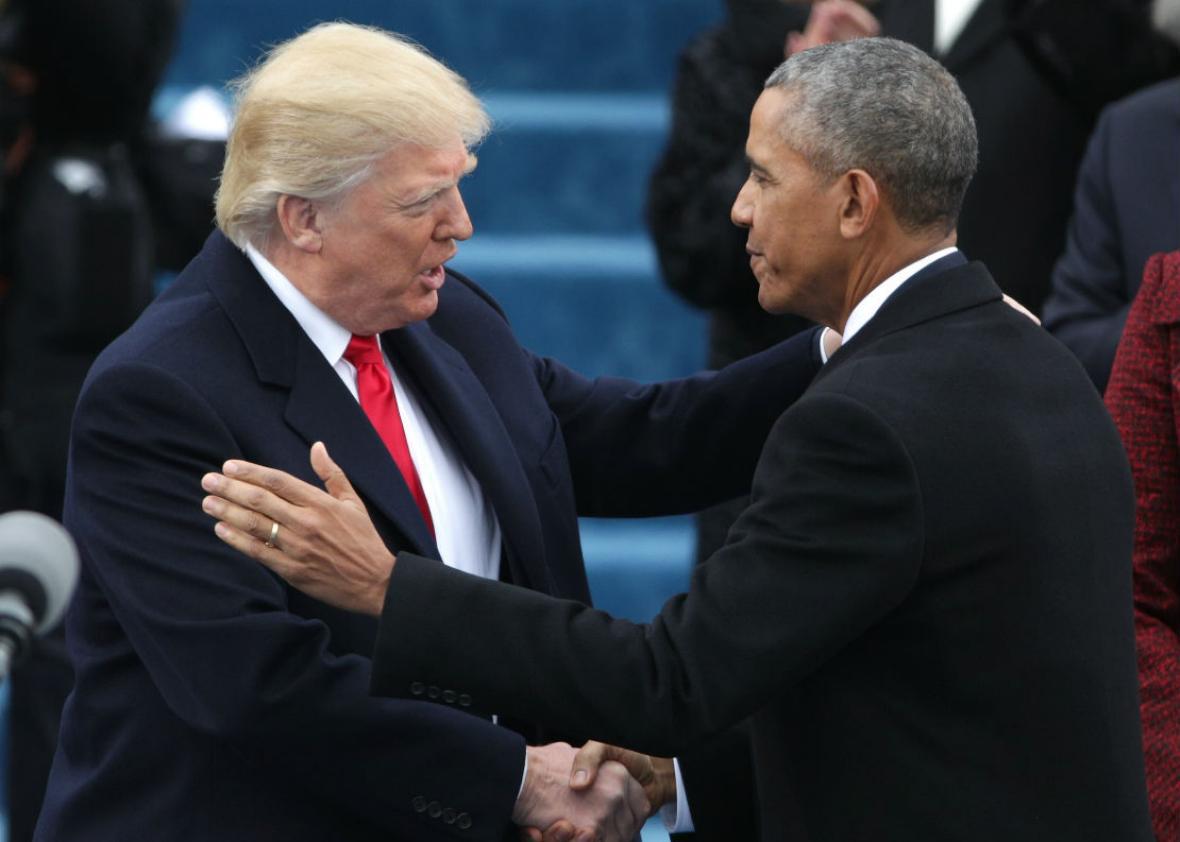 Listen to Episode 912 of Slate's The Gist:
Subscribe in iTunes ∙ RSS feed ∙ Download ∙ Play in another tab
Slate Plus members: Get your ad-free podcast feed.

Up first on The Gist: It appears the Stormy Daniels story checks out.
Plus, Saturday marks the first anniversary of President Trump's inauguration. The hosts of Slate's Trumpcast join Mike to revise old predictions, make new ones, and consider whether Democrats should be rooting for impeachment via the Robert Mueller investigation.
And in the Spiel, we're on the verge of another government shutdown. It seems normal now. Or have we lost track of what normal looks like?
Join Slate Plus! Members get bonus segments, exclusive member-only podcasts, and more. Sign up for a free trial today at Slate.com/gistplus.
Join the discussion of this episode on Facebook.
Email: thegist@slate.com
Twitter: @slategist
---