Earlier Wednesday, In Touch magazine revealed that it had conducted but never published a 2011 interview with Stormy Daniels, the pornographic actress who is known to have told multiple people that she had a sexual relationship with now-president Donald Trump that began in 2006. (Trump married the former Melania Knauss in 2005.) In 2016, Daniels reportedly received a $130,000 payment arranged by Trump attorney Michael Cohen in exchange for her agreement not to discuss the alleged affair, which Cohen says did not take place. In Touch's interview with Daniels, however, was apparently quite detailed, and the magazine says it confirmed that Daniels' 2011 account of the relationship matched up with what she had told acquaintances about it while it was allegedly going on. In Touch is reportedly going to release a 5,000-word transcript of the interview later this week and has included some details there from an article in the print issue that's currently on newsstands.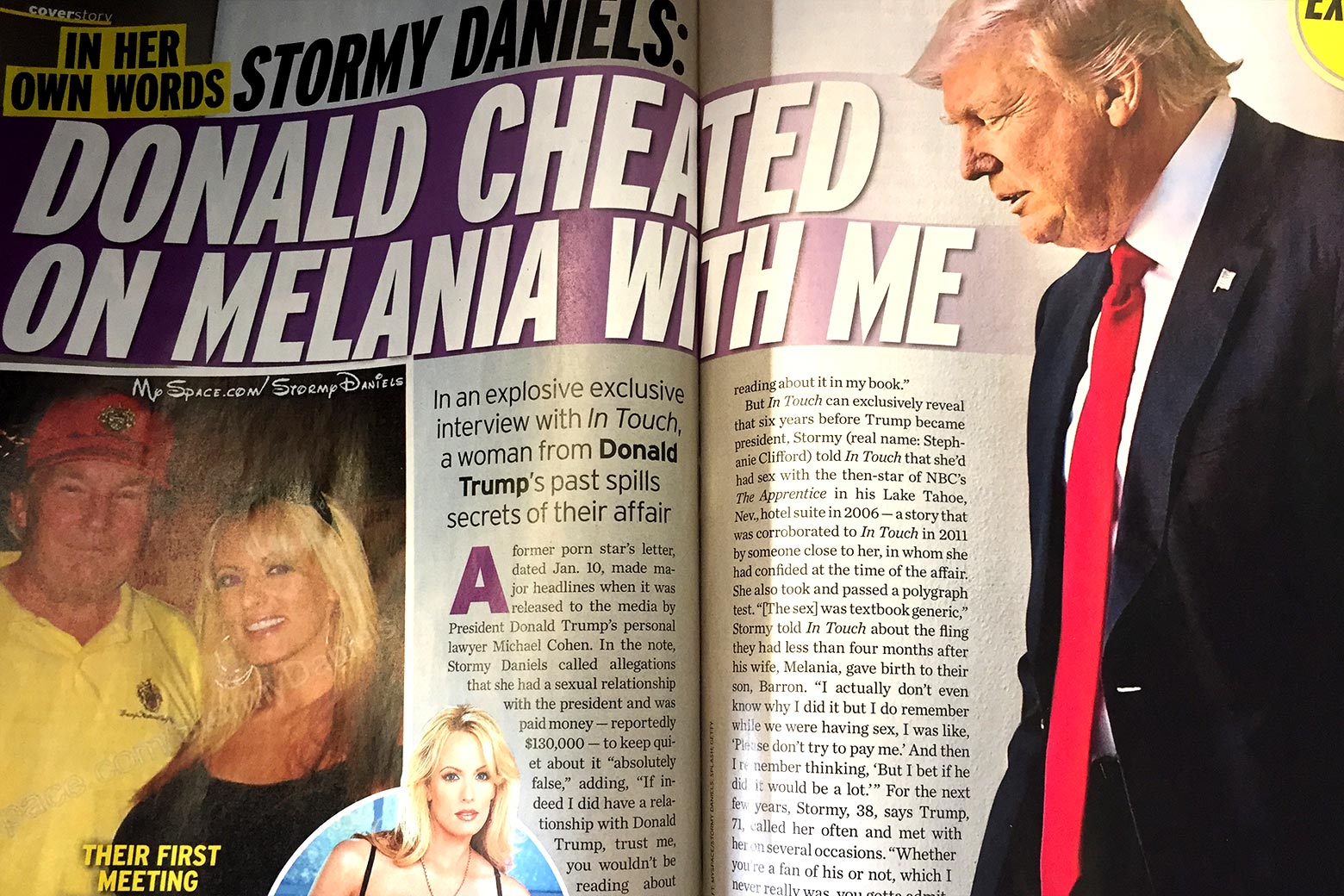 The print piece includes material that's not in the magazine's online write-up of the story, including, most alarmingly, this Daniels quote:
"We had really good banter. He told me once that I was someone to be reckoned with, beautiful and smart just like his daughter."   
Trump has two daughters, but Ivanka is usually the one he makes weird sexual comments about. Also:
After [having sex], said Stormy, "[Trump] definitely seemed smitten" and "didn't seem worried" that she would tell anyone. He asked her to sign a DVD of her X-rated film 3 Wishes.
Per its Amazon page, 3 Wishes is about a character who makes a deal with a genie before "things take an erotic and often hilarious turn." Nice! I need to lie down.