In our adversarial legal system, the job of the prosecutor is not to win, but to serve justice. That means prosecutors are obligated to admit mistakes, particularly when an innocent person has been convicted. What follows is a list of 17 cases across the country where prosecutors refused this responsibility, denying the innocence of those who have been wrongfully imprisoned for years, if not decades. These cases are all too common, according to University of Michigan professor Samuel Gross, who has documented every known case of wrongful conviction that has occurred since 1989. You can also read Lara Bazelon's accompanying article on prosecutors who delay and deny justice by fighting to uphold wrongful convictions.
Name: Thomas Lee Goldstein
Location: Los Angeles County, California
Crime: Murder
Convicted: 1980
Exonerated: 2004

Thomas Lee Goldstein was convicted of murder and sentenced to 27 years to life in prison based on the false testimony of a jailhouse informant and a dubious eyewitness identification. In 2002, after the eyewitness had recanted and Goldstein presented evidence the informant had lied in numerous other cases, he was granted a new trial; the prosecution appealed the decision and lost. In December 2003, a federal appeals court ordered Goldstein's immediate release but state officials refused to comply. In 2004, a state judge dismissed the charges; Deputy District Attorney Patrick Connolly responded by filing new charges against Goldstein for the same crime telling the Los Angeles Times, "I am very confident we have the right guy." Five months later, after a judge ruled in Goldstein's favor once more, he was finally released.
Name: Sylvester Smith
Location: Brunswick County, North Carolina
Crime: Child sex abuse
Convicted: 1984
Exonerated: 2004
Sylvester Smith was sentenced to life in prison in North Carolina for sexually assaulting his girlfriend's two daughters. He was exonerated in 2004 after the two women admitted their grandmother had pressured them to falsely accuse Smith to cover up for a cousin who had actually molested them. Smith sought a pardon so he could obtain compensation from the state for the two decades he spent in prison, but North Carolina Gov. Mike Easley—who had been the prosecutor at Smith's trial—refused to grant him one.
Name: Marshall Hale
Location: Philadelphia County, Pennsylvania
Crime: Child sex abuse
Convicted: 1984
Exonerated: 2017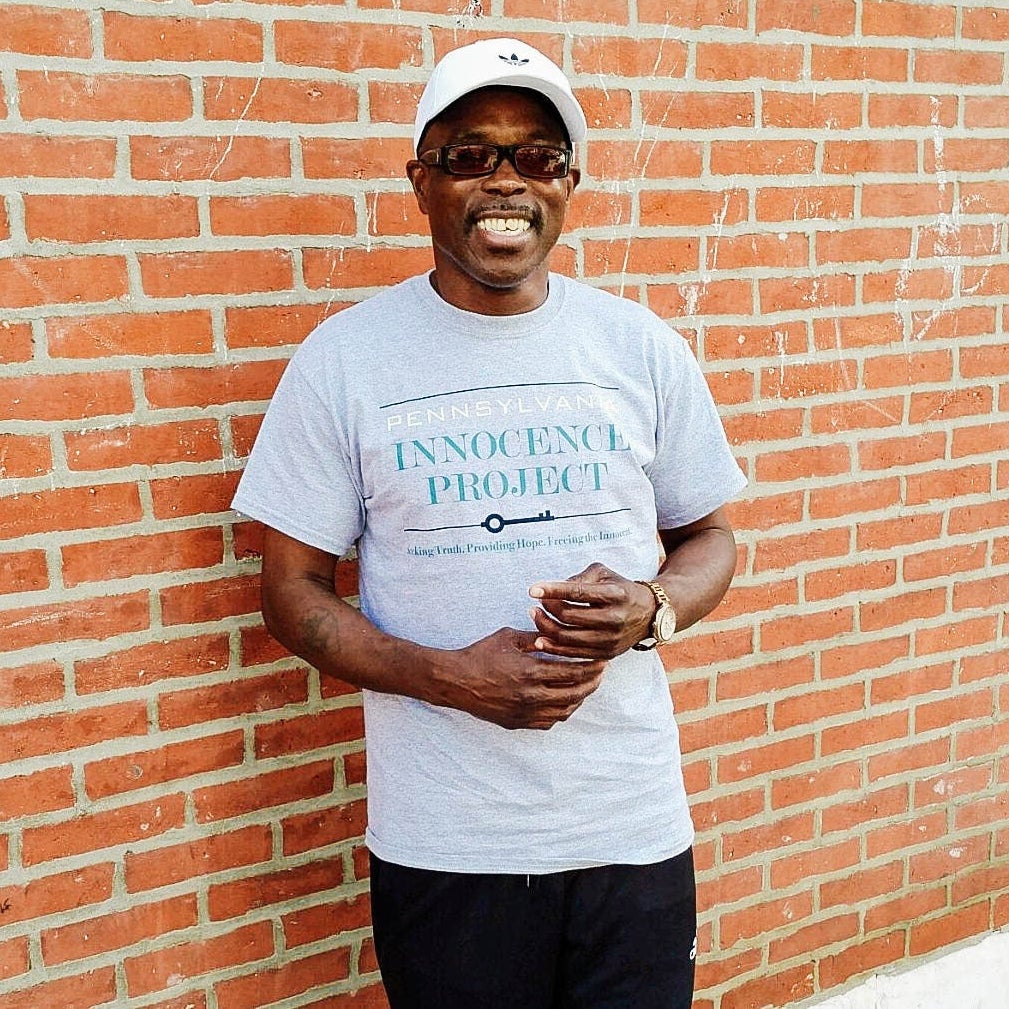 Marshall Hale was convicted of raping a 14-year-old girl in Philadelphia and sentenced to up to 65 years in prison. Hale was convicted despite the fact that the prosecution had biological evidence excluding him as the rapist. When the evidence of his exclusion was brought to their attention in 2010, the Philadelphia County District Attorney's Office led by prosecutor Seth Williams continued to fight to preserve Hale's conviction, despite having had nothing to do with the original prosecution. In March 2017, Williams was indicted on unrelated public corruption charges and handed over control of his office. Finally, on July 13, 2017, through the efforts of the Pennsylvania Innocence Project and the work of the newly revamped Conviction Review Unit in the DA's Office, Hale was released from prison with all charges withdrawn. By that time, he had spent more than 33 years in custody for a crime he did not commit. On Oct. 24, Williams was sentenced to five years in prison.
Names: Rolando Cruz and Alejandro Hernandez
Location: DuPage County, Illinois
Crime: Murder
Convicted: 1985
Exonerated: 1995
Rolando Cruz and Alejandro Hernandez were convicted of abducting, raping and murdering a 10-year-old girl in Naperville, Illinois. After their convictions were reversed on appeal, they were convicted again in 1989. By then a serial murderer named Brian Dugan, who had no known connection to Cruz or Hernandez, had confessed to committing the 1983 crime alone. DuPage County prosecutors Patrick King, Robert Kilander, and Thomas Knight, however, presented distorted evidence. Cruz and Hernandez were retried again in 1995 after DNA had proved Dugan was the rapist. This time, the prosecution claimed the two men had committed the crime with Dugan. After Cruz was acquitted, prosecutors dismissed the charges against Hernandez—but continued to publicly say both men were guilty. In 1996, King, Kilander, and Knight were indicted for conspiring to obstruct justice and committing perjury. They were acquitted.
Names: Ronnie and Dale Mahan
Location: Jefferson County, Alabama
Crime: Sexual assault
Convicted: 1986
Exonerated: 1998
Brothers Ronnie and Dale Mahan were convicted of rape and kidnapping in Jefferson County, Alabama. The prosecution originally claimed that semen recovered from the victim came from one of the two men. After DNA testing proved that false in 1997, the prosecution argued that the victim (contrary to her trial testimony) had sex with her husband that day and that the rapist had failed to ejaculate. Prosecutors later switched their story again, saying she'd had sex with her boyfriend. When further DNA testing disproved both of those claims and turned up a hair from an unknown stranger, the prosecution finally dismissed charges in 1998. Five years later, the prosecutor in charge, Jefferson County Assistant District Attorney Arthur Green, said of the Mahans: "These sons of bitches are guilty as sin, there's no question in my mind. This is not a case of innocence. These two bastards are guilty. I just can't prove it."
Names: Dennis Halstead, John Kogut, and John Restivo
Location: Nassau County, New York
Crime: Murder
Convicted: 1986
Exonerated: 2005
Dennis Halstead, John Kogut, and John Restivo were convicted of the 1984 rape and murder of a 16-year-old girl in Long Island, New York. DNA testing began in 1994, and despite the fact that Halstead, Kogut, and Restivo were excluded time and again, the prosecution continued to demand more testing. Finally, in 2003, their convictions were vacated. Prosecutors took Kogut to trial a second time in 2005. After he was acquitted, the prosecution dismissed the charges against Halstead and Restivo. In 2012, the men lost a federal lawsuit seeking compensation, and Nassau County Attorney John Ciampoli said they were "criminals" who were "responsible for what happened" and had been "denied a chance to turn … a heinous crime into a payday that would cripple Nassau County." In 2014, after the lawsuit was reinstated by a federal appeals court, a jury awarded Halstead and Restivo a combined $36 million.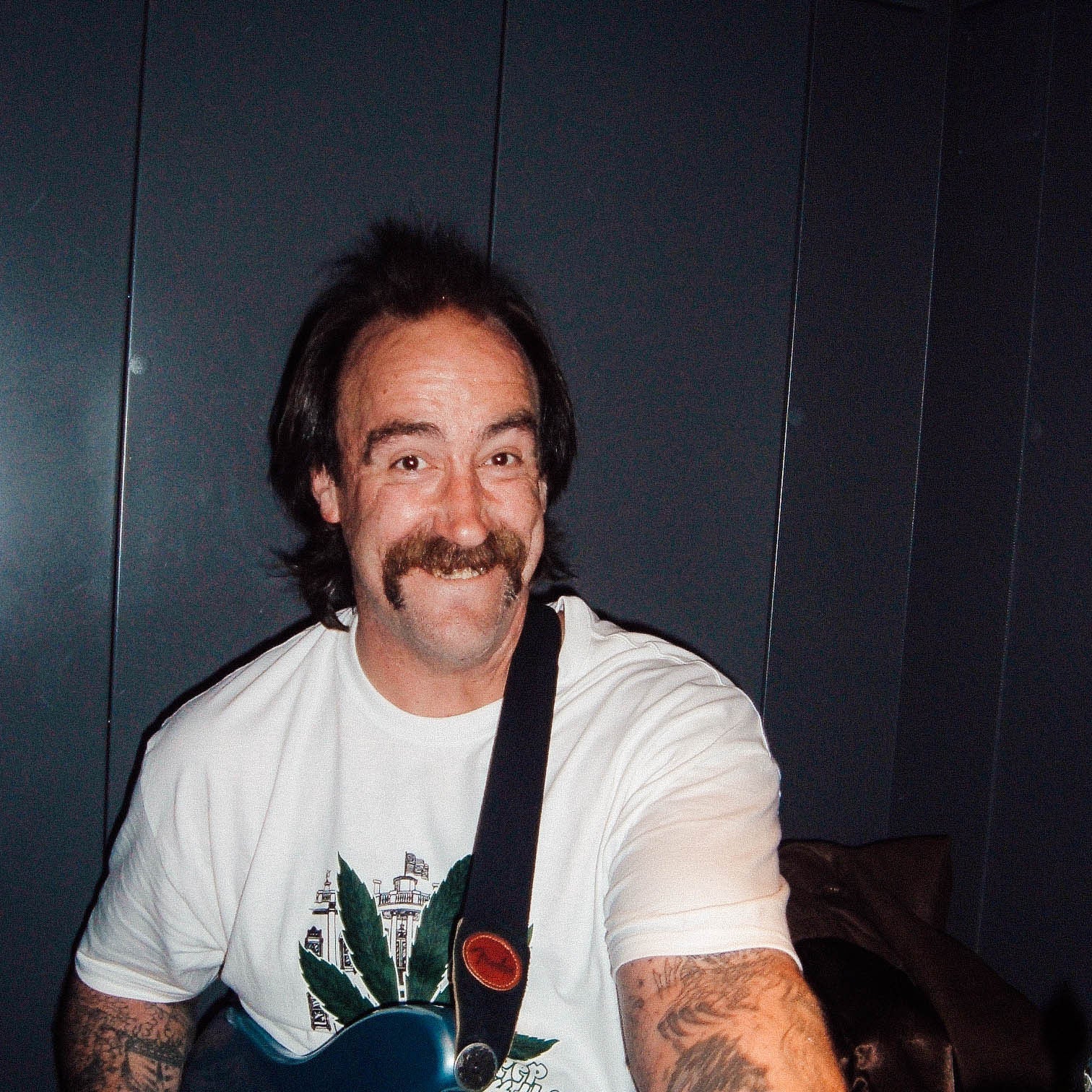 Name: Jimmy Ray Bromgard
Location: Yellowstone County, Montana
Crime: Child sex abuse
Convicted: 1987
Exonerated: 2002
Jimmy Ray Bromgard was convicted in 1987 of breaking into a home in Billings, Montana, and raping an 8-year-old girl. He was exonerated by DNA testing in 2002. In 2006, Montana Attorney General Mike McGrath (who is now chief justice of the state's supreme court) said under oath in a civil suit that he believed Bromgard was guilty of the crime but had not ejaculated. McGrath suggested several possible explanations for why semen had been found in the victim's underwear—including that the 8-year-old was sexually active with someone else or that her parents had sex on their daughter's bed. Bromgard was awarded $3.5 million in a settlement with the state, and another man was charged with the girl's rape in 2015.
Name: Roger Dean Gillispie
Location: Montgomery County, Ohio
Crime: Sexual assault
Convicted: 1991
Exonerated: 2017
Roger Dean Gillispie was convicted in 1991 of sexual assault, robbery, and kidnapping in Dayton, Ohio. Twelve years later, DNA testing that showed that hairs found on the victims were not his. In 2011, a detective testified that he'd eliminated Gillispie as a suspect way back in 1991. Even so, Montgomery County prosecutor Mat Heck kept on fighting to preserve his conviction. Gillispie was finally exonerated in 2017, 26 years after his original conviction.
Name: Juan Rivera
Location: Lake County, Illinois
Crime: Murder
Convicted: 1993
Exonerated: 2012
Juan Rivera was sentenced to life in prison in 1992 for the rape and murder of a 11-year-old girl in Waukegan, Illinois. In 2005, DNA tests on semen found on the victim's body excluded Rivera as the rapist, and his convictions were vacated. Lake County state prosecutor Mike Mermel took Rivera to trial again on the theory that the 11-year-old victim was not raped but had consensual sex with someone else prior to the murder. Rivera was again convicted, but in 2011 an appeals court ruled the conviction was "unjustified and cannot stand" and he was released.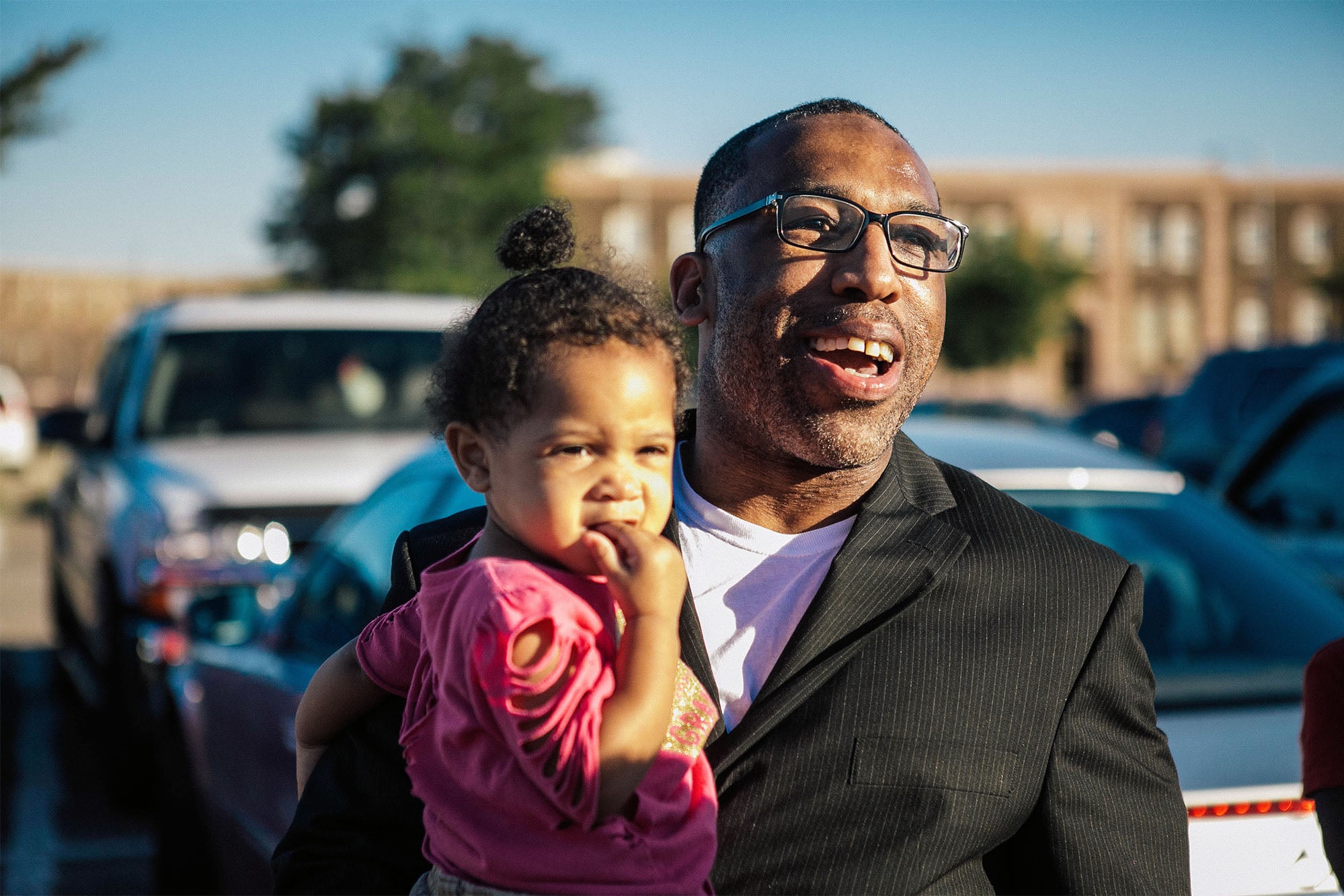 Name: Anthony Wright
Location: Philadelphia County, Pennsylvania
Crime: Murder
Convicted: 1993
Exonerated: 2016
Anthony Wright was sentenced to life in prison without parole for the 1991 rape and murder of a 77-year-old woman in Philadelphia. Wright's conviction was based primarily on a confession that he claimed was false. In 2013—after the prosecution fought against DNA testing for eight years—DNA tests showed the rapist was Ronnie Byrd, a drug user who lived near the victim and had since died. Nonetheless, the Philadelphia District Attorney's Office, led by Seth Williams, took Wright to trial again in 2016, claiming for the first time that he committed the crime with Byrd. In August 2016, Wright was acquitted and released. The following year, after also fighting Marshall Hale's exoneration, Williams was sentenced to five years in prison for corruption.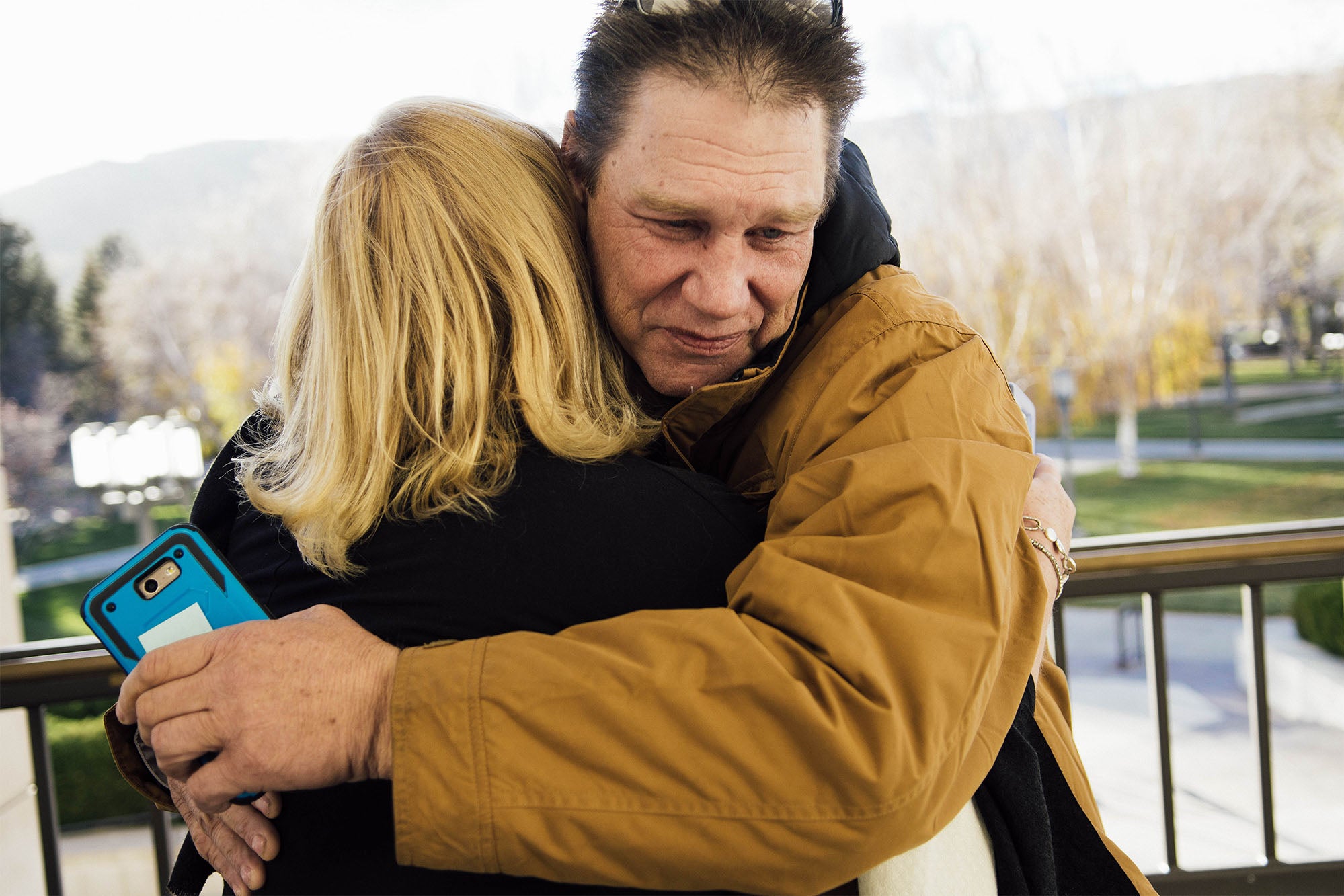 Name: Fred Steese
Location: Clark County, Nevada
Crime: Murder
Convicted: 1995
Exonerated: 2017
Fred Steese was sentenced to life in prison without parole for a 1992 murder in North Las Vegas, Nevada, despite evidence showing he was in Idaho at the time of the crime. William Kephart, the prosecutor who tried the case, was accused of egregious misconduct in the case and had been reprimanded for similar misconduct by the Nevada Supreme Court. In 2012, Steese was granted a new trial based on new evidence of innocence that convinced the judge that it was "more likely than not no reasonable juror would have found the defendant guilty beyond a reasonable doubt with that [new] evidence." Deputy District Attorney Pamela Weckerly told Steese he would have to plead guilty to second-degree murder (while maintaining his innocence) in exchange for immediate release or face the possibility of further appeals. In November 2017, the Nevada Board of Pardons, with the support of the governor and the entire Nevada Supreme Court, granted Steese a pardon based on innocence. Kephart went on to become a district court judge.
Names: Jonathan Barr, James Harden, Shainnie Sharp, Robert Taylor, and Robert Veal
Location: Cook County, Illinois
Crime: Murder
Convicted: 1994–1997
Exonerated: 2011
Jonathan Barr, James Harden, Shainnie Sharp, Robert Taylor, and Robert Veal—known as the Dixmoor Five—were falsely convicted of the rape and murder of a 14-year-old girl in Dixmoor, a suburb south of Chicago. The five men were convicted even though pretrial DNA testing had eliminated all of them as the source of semen recovered from the victim. All five, who had falsely confessed, were exonerated in 2011 when the DNA profile from the semen was sent to the FBI's DNA database and the real criminal, a known serial rapist, was identified. Even so, Cook County State's Attorney Anita Alvarez insisted the actual rapist might have had sex with the victim's corpse after Barr and the others killed her. The actual rapist was finally indicted in 2016.
Name: Daniel Larsen
Location: Los Angeles County, California
Crime: Possession of a concealed knife
Convicted: 1999
Exonerated: 2014
Daniel Larsen was convicted of possession of a concealed knife in Los Angeles, California. He was sentenced under California's Three Strikes law to 28 years to life in prison. In 2005, Larsen presented evidence from a retired police chief and several other witnesses that the man with the knife was someone else, and that the real perpetrator had admitted as much after Larsen was arrested. The state opposed reopening the case. In 2009, a federal judge found Larsen had established that he was actually innocent and ordered a new trial. The prosecution, led by then–California Attorney General Kamala Harris, appealed and a federal appeals court affirmed the ruling. In 2014, the Los Angeles Attorney's Office finally dismissed the charge rather than go to trial again, nine years after convincing evidence of innocence was first presented.
Name: Clarence Elkins
Location: Summit County, Ohio
Crime: Murder
Convicted: 1999
Exonerated: 2005
Clarence Elkins was convicted and sentenced to life in prison for raping and murdering his mother-in-law and raping and nearly killing his 6-year-old niece in Barberton, Ohio. The only evidence against Elkins was his niece's identification, which she later recanted. Though the police interviewed the mother-in-law's neighbor, a convicted felon named Earl Gene Mann, they never followed up on that lead. In 2002, three years after Elkins was sent to prison, Mann was convicted of raping three girls all under the age of 10. In 2004, DNA recovered from the crime scene was tested and found not to match Elkins. Summit County prosecutor Sherri Bevan Walsh still opposed Elkins' motion for a new trial. In 2005, a cigarette butt containing Mann's DNA was matched to DNA evidence from the crime scene. Even so, Walsh did not agree to Elkins' release.
Months later, under pressure from the Ohio attorney general, Walsh finally agreed to the release. In 2008, Walsh secured a guilty plea from Mann and apologized to Elkins.
Names: Derek Tice, Danial Williams, Joseph Dick Jr., and Eric Wilson
Location: Norfolk City, Virginia
Crime: Murder (Tice, Williams, and Dick) and sexual assault (Wilson)
Convicted: 1999–2000
Exonerated: 2011–2017
Derek Tice, Danial Williams, Joseph Dick Jr., and Eric Wilson—U.S.
Navy sailors known as the Norfolk Four—were convicted of the 1997 rape and murder of a woman in Norfolk, Virginia, after being coerced into inconsistent false confessions. Before trial, DNA evidence identified a different man as the rapist, and he confessed that he'd committed the crime alone. Nonetheless, prosecutors DJ Hansen and Valerie Bowen and police secured convictions against the four innocent men and fought to keep them in prison for nearly two decades. The first of the four was exonerated in 2011, and all were finally granted absolute pardons by Gov. Terry McAuliffe in March 2017.
Name: Julie Rea
Location: Lawrence County, Illinois
Crime: Murder
Convicted: 2002
Exonerated: 2006
Julie Rea was sentenced to 65 years in prison for the 1997 murder of her 10-year-old son in Lawrenceville, Illinois. In 2004, Tommy Lynn Sells, a notorious serial killer, confessed to the crime. Rea's conviction was vacated, but the prosecution took her to trial again, claiming Sells had falsely confessed. A jury acquitted Rea in 2006. Nonetheless, special state prosecutor Ed Parkinson continued to insist that Rea was guilty and labeled the defense's evidence "nonsense."
Name: Kirstin Blaise Lobato
Location: Clark County, Nevada
Crime: Manslaughter—originally convicted of first-degree murder
Convicted: 2002 and 2006
Exonerated: 2017
Kirstin Blaise Lobato was twice convicted of killing a homeless man in 2002 and in 2006. The second time, she was sentenced to 13–45 years in prison. No physical evidence connected Lobato to the crime scene; she passed a lie-detector test and never wavered in her assertions of innocence. On Dec. 29, 2017, a trial judge overturned Lobato's conviction after finding that scientific evidence showed that the murder had to have occurred shortly before the victim's body was found—when there was no doubt, even from the prosecution, that Lobato was 170 miles away. The prosecutor who insisted that Lobato was guilty—and was reprimanded for publicly maintaining that insistence, is the same prosecutor who convicted Fred Steese: William Kephart, now a Las Vegas trial judge.
Also in Slate: The innocence deniers—prosecutors who not only hinder exonerations, but actively work against them.