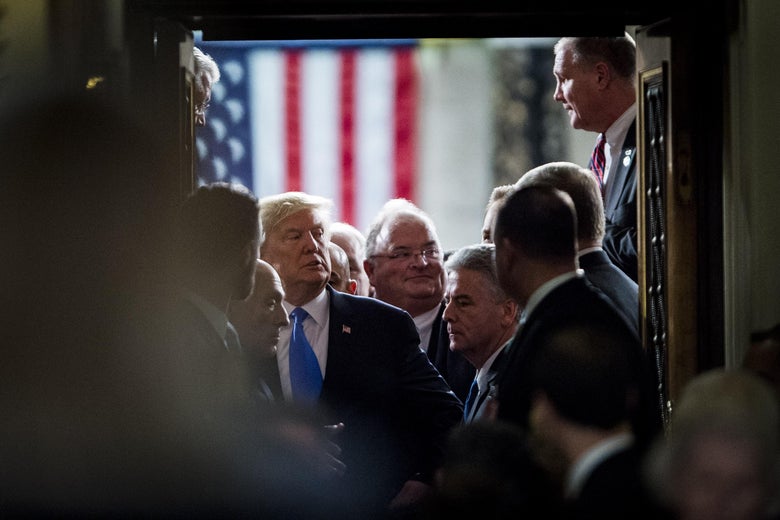 As Trump was leaving the House Chamber after the State of the Union address, Republican Rep. Jeff Duncan apparently asked Trump to "release the memo."
"Let's release the memo," he can be heard saying in a CSPAN clip while shaking Trump's hand.
"Oh, don't worry, 100 percent," Trump responds. The crowd around him laughs. "You'd be too angry," he says to Duncan.
Republicans have said the controversial Republican memo, which was written by Rep. Devin Nunes and Republican staffers, indicates the FBI and the Justice Department withheld information to obtain a warrant and therefore improperly conducted surveillance on former Trump campaign adviser Carter Page. Democrats have argued that this memo is misleading and cherry-picks information.
Trump's own Justice Department has urged the president not to release the memo, arguing the classified information in it needs to be formally reviewed, but Republicans on the House Intelligence Committee voted Monday night with an obscure rule to release it to the public anyway.
The only step left before it is actually released is the president's go-ahead. This sounds like confirmation. Right?
Trump doesn't have the most stellar record for truthfulness and carrying through on promises, so, who knows, really?
---