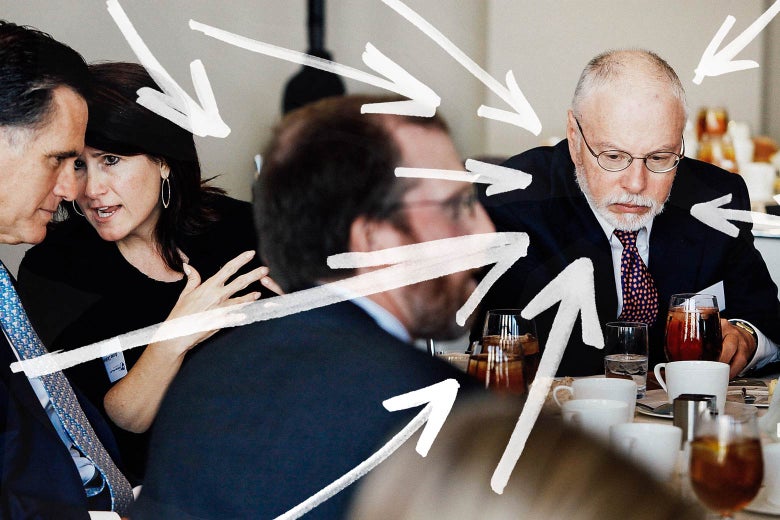 Earlier Monday, news broke that deputy FBI director Andrew McCabe has stepped down. Published reports had already indicated McCabe was planning to retire soon, and today's move appears to have been initiated by the bureau's generally well-respected new director, Christopher Wray, rather than by the Trump administration.
But McCabe was nonetheless in the spotlight in the first place because he's been accused by House Republicans, Fox News hosts, and Donald Trump himself of being biased against the president. McCabe's wife ran unsuccessfully for office in 2015 and took campaign money that had been raised, indirectly, by Hillary Clinton; McCabe is also specifically said to be implicated by the vaunted classified memo that Republican Rep. Devin Nunes has prepared about an alleged cell of anti-Trump conspirators within the FBI and Department of Justice. His departure has thus been heralded by right-wing observers such as the president's son Don Jr. as evidence that the memo—which the House Intelligence Committee just began the process of declassifying—constitutes irrefutable and paradigm-altering evidence of an anti-Trump conspiracy.
Digging down even further, the premise of Nunes' memo is apparently that McCabe and other Obama-Clinton loyalist "deep state" hacks abused surveillance laws by using the allegedly phony "Steele dossier" of Trump-Russia allegations to justify wiretaps on Trump campaign figures. In Fox News/Nunes mythology, the dossier—compiled by private investigator Christopher Steele for the research firm Fusion GPS—is the only reason the Trump-Russia investigation exists. And because Fusion GPS' work was partly funded by Hillary Clinton and the DNC, the entire investigation—per Nunes, Don Jr. et. al— is therefore a partisan hit job with no validity.
This case has all sorts of holes in it, but the one that's most egregiously ignored is that the first person to fund Fusion GPS' research into Donald Trump was one of the top donors in the Republican Party. From an October 2017 Washington Examiner report:
Lawyers for the conservative publication Washington Free Beacon informed the House Intelligence Committee Friday that the organization was the original funder for the anti-Trump opposition research project with Fusion GPS.

The Free Beacon funded the project from the fall of 2015 through the spring of 2016, whereupon it withdrew funding and the project was picked up by the Democratic National Committee and the Hillary Clinton campaign.
The Free Beacon (which, for the record, appears to have stopped paying Fusion before the research firm brought on Christopher Steele) is in turn "largely funded" by hedge fund billionaire Paul Singer, a prolific conservative donor who supported Marco Rubio in the 2016 primary but would then go on to donate $1 million to Trump's inaugural committee. The person who first got the ball rolling on the alleged conspiracy of lies to destroy Donald Trump is a Republican who has donated to Donald Trump.
In other words, one possible way to explain the Trump-Russia investigation is that it's a Deep State scheme so powerful that it unites Obama-era civil servants like Andrew McCabe and a billionaire patron of free-market conservative economic activism. The other is that a variety of people with differing motivations and interests, some tied to Hillary and the Democratic Party but many not, have independently found substantive reasons to suspect Donald Trump and his campaign of improper ties to Russia. Which could it possibly be?
If you think Slate's election coverage matters…
Support our work: become a Slate Plus member. You'll get exclusive members-only content and a suite of great benefits—and you'll help secure Slate's future.
Join Slate Plus
Join
---