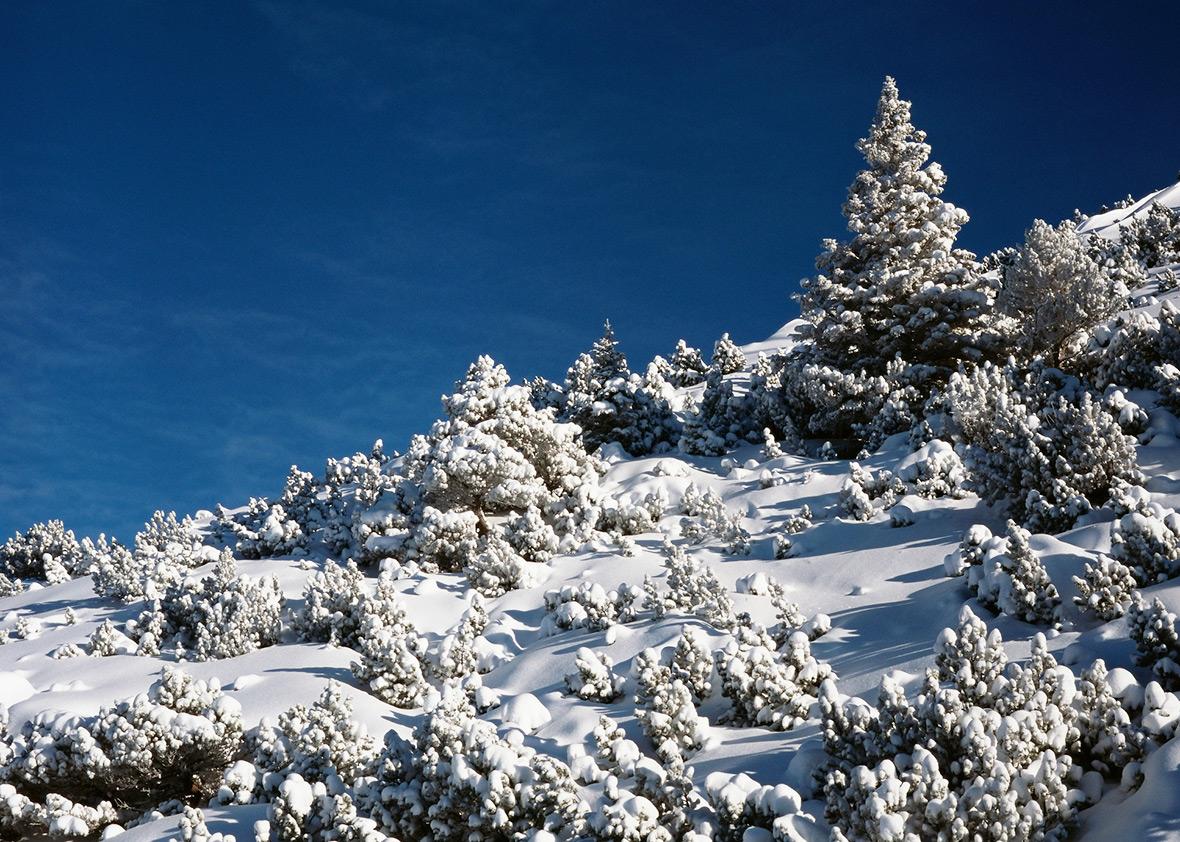 OK so first off, if you just want to read something great: For the month of December, we're republishing some of our favorite stories from Slate's 21-year history. Why should you definitely not open a charming neighborhood coffee shop? Why are cookbooks lying to you about onions? Why won't John Swansburg come to your birthday dinner? More to come.
If you'd rather read something great from this week, start with Henry Grabar's "Who Gets to Live in Fremont, Nebraska?" Fremont is the only town in America where undocumented immigrants are barred from renting homes. But immigrants might also be Fremont's economic salvation—a fact that residents are uneasily coming to grips with. It's a story about immigration and xenophobia and prejudice, but it's also an argument about the fate of middle American small towns. It untangles some of the most intractable threads of our unlovely cultural and political moment, and it does so with grace and nuance and, most of all, careful attention.
Trump's decision to recognize Jerusalem as Israel's capital is pointless and cynical, Josh Keating writes—but it's also terrifying, because it demonstrates that we can't count on "the adults in the room" to restrain him.
Dana Stevens's list of the 10 best movies of the year is so enjoyable and illuminating to read that it makes Dana's constant carping about the odiousness of top-10 lists seem kind of off-point.
Our kids TV blog reveals that kids will watch some really weird shit if you let them.
When Aaron Mak applied to college, he did his best to hide the fact that he's Asian: "I marked my intended major as philosophy, thinking this was one of those impractical fields that most sensible Asian parents would not allow their children to pursue." Read his essay about why he did it and how he feels six years later.
Torie Bosch watched that viral video of a heroic Angelino saving a rabbit from a wildfire and wants everyone to remember that saving rabbits from wildfires is incredibly dumb.
"Sexual predation is bad and grotesque and disqualifying," Dahlia Lithwick stipulates—but what are the consequences of the Democrats taking the high road while the Republicans pocket the spoils of hypocrisy? Christina Cauterucci disagrees: "If Franken was allowed to keep his seat … young people who already think the Democratic Party is a corrupt instrument of the bourgeoisie would have one more reason to write it off for good."
Not from Slate
Why do we keep identifying movies as "the movie we need right now"? K. Austin Collins uses that deceptively simple question to get at something important and weird about the way we talk about culture.
Former Slatester Matt Yglesias argues that our views about politicians accused of sexual assault are inevitably partisan—and that pretending they're not hurts us all.
Prank of the week: First he posted a made-up restaurant to TripAdvisor. Then he made it the top-rated restaurant in London. Then he started … taking reservations.
Listen to this remarkable interview with Kristen Meinzer (now at Slate corporate sibling Panoply) about working with former Takeaway host John Hockenberry, who was recently ousted for sexual harassment and bullying.
And: Why do kids like dinosaurs so much?
Very Short Q-and-A
This week's personal question goes to Slate's new-ish politics editor, Reid Pillifant.
Welcome, Reid! I understand that before you got into journalism, you spent a "lost year" in California wine country. Did you press grapes with your feet? Do you now know all about wine? Were you drunk the whole time?
I did not crush any grapes with my feet, unfortunately, but I did a little bit of everything else. I was living with a friend who took over the business side of his family's grape-growing enterprise, so it was a real education in the whole winemaking process—from how they grow and harvest, to how they treat and store the wine, and then how they try to distinguish their bottles from all the other ones on the shelf. (The secret: Put an animal on your label.) And yes, there was some product consumption required—purely for QA purposes, of course. The result of all this is that I now know a lot about California cabernet and almost nothing about any other kind of wine.
Thanks, Reid!
And thank you for your Slate Plus membership, which helps make all our work possible. See you next week.
Gabriel Roth
Editorial director, Slate Plus
---