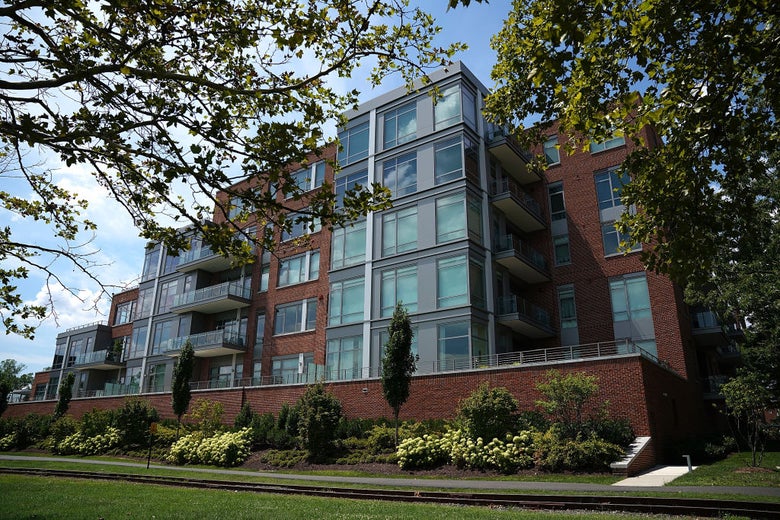 Former Trump campaign manager Paul Manafort was indicted for a number of money laundering–related crimes in late October. He's since been under house arrest at his apartment in Alexandria, Virginia—and appears likely to be staying there for a while after apparently getting caught violating the terms of his bail by trying to co-write an op-ed about his case with a Russia-allied Ukrainian political figure. Meanwhile, a Slate tipster has passed us the note that Manafort sent neighbors at his apartment complex on Nov. 1. (We've verified the information the tipster gave us about his/her connection to the complex through public records.)
Enjoy:
To All of our Oronoco Neighbors and Administrative Staff
I want to personally apologize to all of you for the inconvenience that is being created by the media outside of our residence. I am profoundly sorry that your lives have had to endure what I have been experiencing for over a year now, and which I know is not what you bargained for (and frankly not what I bargained for either).
While I was surprised by the outrageous legal actions by the Office of Special Counsel on Monday, I was not surprised by the rudeness and incivility of the media to any and all who "interfere" with their "self righteous behavior" to impose themselves beyond all bounds of acceptability. I am very sorry that you have had to be bothered by them.
I also want to thank all of you who have been so kind and supportive to my wife and me. Even with our frequent absence from the condo, you make us feel like a part of our Oronoco community. Especially in this difficult time, these kindnesses are so appreciated by us.
Paul
Indeed, if there's one entity to blame for Paul Manafort's neighbors having to deal with an investigation into a dozen alleged banking, tax, and disclosure charges related to work he's lied blatantly about in public for a Russian-backed political party in Ukraine, it's the media.
What is it with some people and the "random" misuse of "quotation" marks, by the way?
One more thing
You depend on Slate for sharp, distinctive coverage of the latest developments in politics and culture. Now we need to ask for your support.
Our work is more urgent than ever and is reaching more readers—but online advertising revenues don't fully cover our costs, and we don't have print subscribers to help keep us afloat. So we need your help. If you think Slate's work matters, become a Slate Plus member. You'll get exclusive members-only content and a suite of great benefits—and you'll help secure Slate's future.
Join Slate Plus
Join