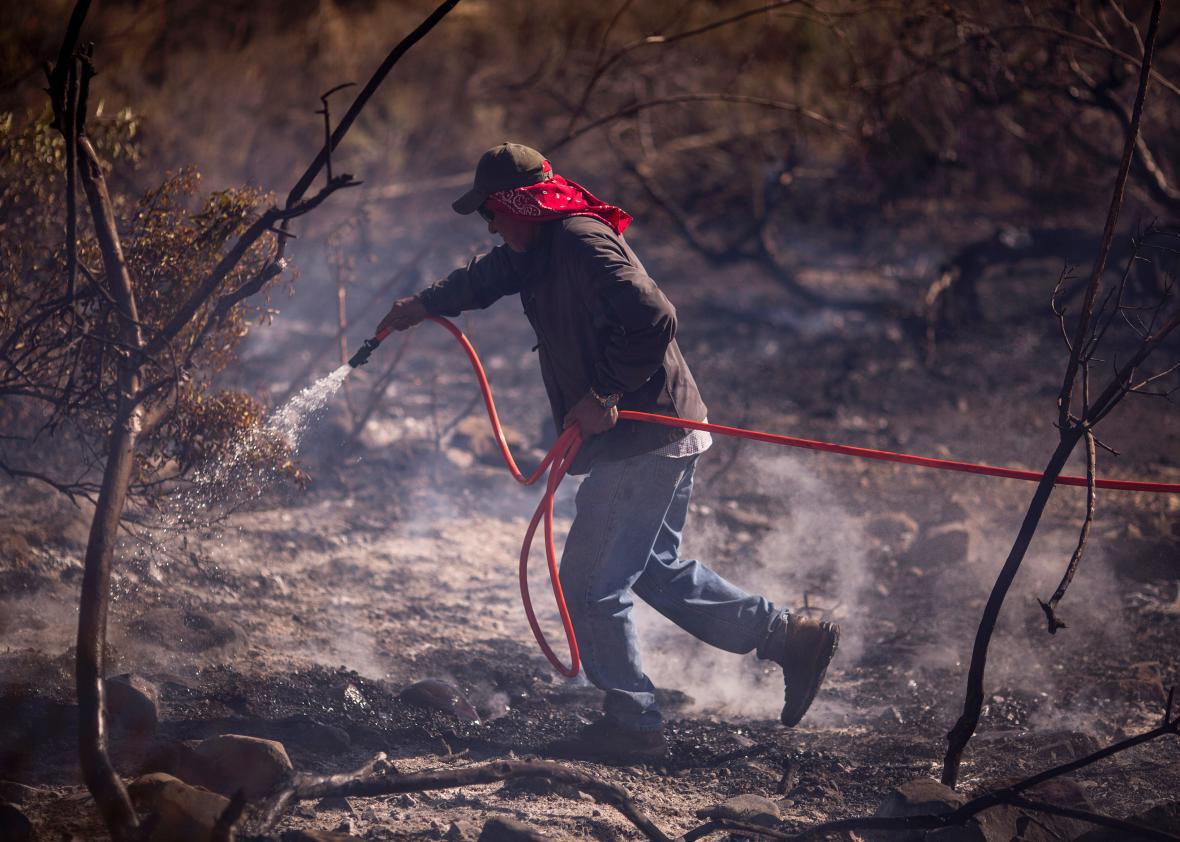 Resistance fatigue: The third version of the Trump travel ban is before the 9th U.S. Circuit Court of Appeals right now, and we're not hearing anything about it, despite the fact that, as Dahlia Lithwick writes,"it's permanent, it's nearly as bad as the original, and the Supreme Court appears inclined to tolerate it." This is what a year of repeated outrages will do.
Put him down: Viral video of a man saving a rabbit from a wildfire in California has Torie Bosch disturbed. Please, people, she begs: Don't do this foolish thing.
Where were you?: The vaunted "grown-ups in the room" were nowhere to be found when Trump decided to relocate our embassy to Jerusalem. It leaves Josh Keating wondering where they'll be if he decides to move on North Korea.
Top 10: Dana Stevens' favorite movies of the year. Columbus …The Florida Project …Wonder Woman … and more.
For fun: The purple Teletubby was gay.
We laughed at the time,
Rebecca
---