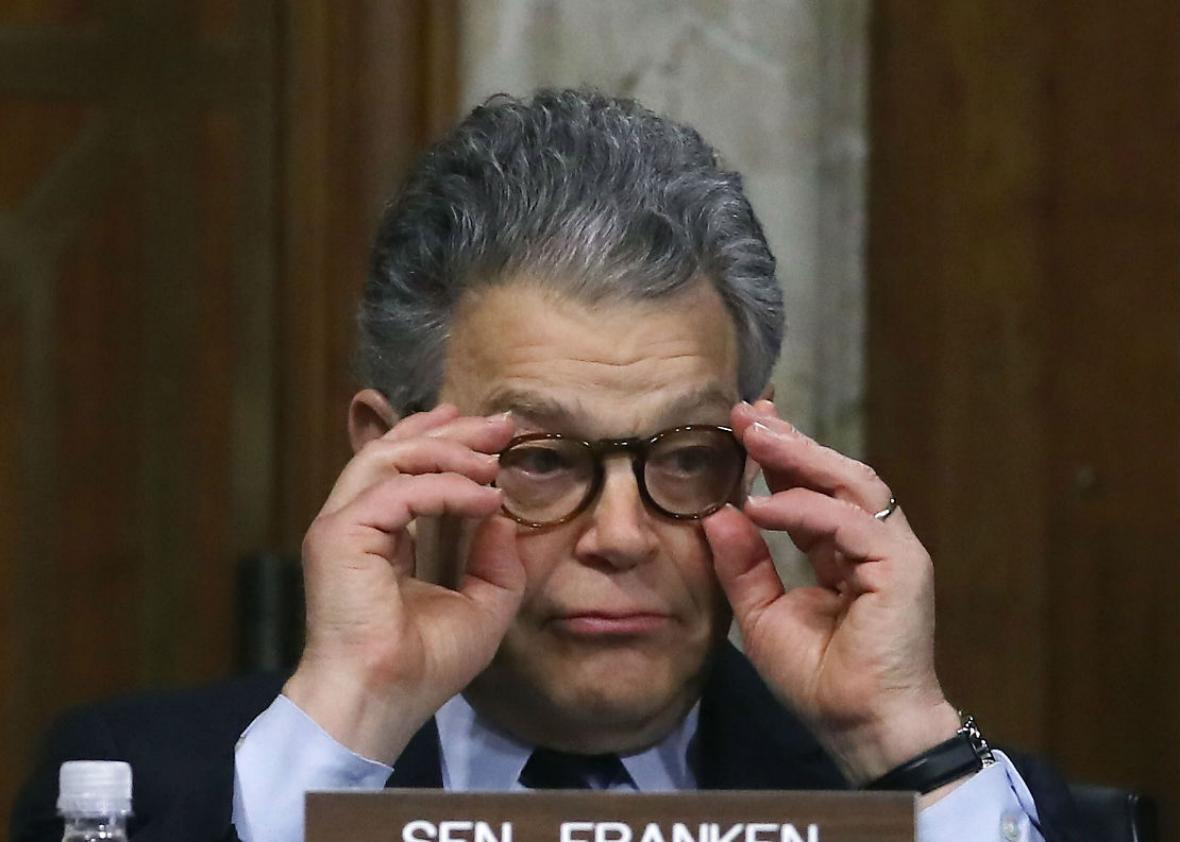 Listen to Episode 884 of Slate's The Gist:
Subscribe in iTunes ∙ RSS feed ∙ Download ∙ Play in another tab
Slate Plus members: Get your ad-free podcast feed.

On The Gist, Slate's Jim Newell explains the moral and political case for forcing out Sen. Al Franken. Dozens of Senate Democrats called on Franken to resign after a seventh woman accused him of sexual misconduct on Wednesday.*
Bob Garfield has spent much of his journalism career talking to eccentrics. In his one-man show, Ruggedly Jewish, the quest to explore his own identity dovetails with the story of an uneasy America. The show is touring in Chicago on Saturday, Dec. 9.
And for the Spiel, why President Trump's Jerusalem announcement solidifies his reputation as the chaos candidate.
Join Slate Plus! Members get bonus segments, exclusive member-only podcasts, and more. Sign up for a free trial today at slate.com/gistplus.
Join the discussion of this episode on Facebook.
Email: thegist@slate.com
Twitter: @slategist
Correction, Dec. 7, 2017: This article originally stated that Senate Democrats called on Franken to resign on Tuesday. The coordinated push began on Wednesday.
---