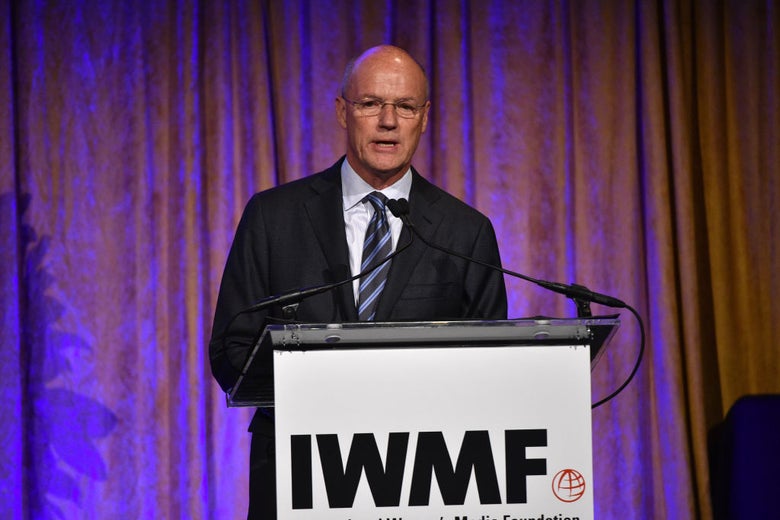 Earlier this week, MSNBC announced that it would not be renewing its contract with comedian and commentator Sam Seder because he wrote on Twitter in 2009 that "I hope if my daughter is ever raped it is by an older truly talented man w/a great sense of mise en scene."Seder's comment, as he explained to Slate's Isaac Chotiner, satirized individuals who felt that director Roman Polanski's art redeemed him for his grotesque 1977 rape of a 13-year-old. (Mise-en-scène is a fancy cinema people term.) But it was intentionally taken out of context and accused of constituting rape apologism by Mike Cernovich, an alt-right "alpha male" dingdong and online-mob ringleader whose past statements on sexual issues include "not being a slut is the only proven way to avoid AIDS" and "date rape does not exist." (Cernovich has a history of trying to get journalists fired by claiming to be offended by their jokes.)
After MSNBC folded and canned Seder, many people pointed out that making personnel decisions based on bad-faith harassment campaigns initiated by far-right activists is not a sustainable practice. So the network has now reversed course and rehired him. Here's the statement MSNBC president Phil Griffin provided to the Intercept:
Sometimes you just get one wrong, and that's what happened here. We made our initial decision for the right reasons — because we don't consider rape to be a funny topic to be joked about. But we've heard the feedback, and we understand the point Sam was trying to make in that tweet was actually in line with our values, even though the language was not. Sam will be welcome on our air going forward.
You win this round, common sense!
One more thing
You depend on Slate for sharp, distinctive coverage of the latest developments in politics and culture. Now we need to ask for your support.
Our work is more urgent than ever and is reaching more readers—but online advertising revenues don't fully cover our costs, and we don't have print subscribers to help keep us afloat. So we need your help. If you think Slate's work matters, become a Slate Plus member. You'll get exclusive members-only content and a suite of great benefits—and you'll help secure Slate's future.
Join Slate Plus
Join