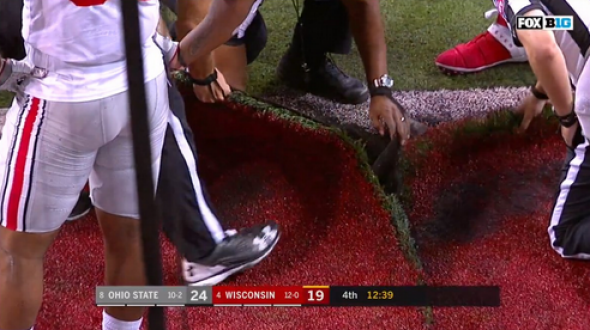 With under 13 minutes left in the fourth quarter in the Big Ten Championship Game, the Wisconsin Badgers ran a play for running back Chris James near Ohio State's goal line. As Ohio State's linemen planted their feet in the artificial "field turf" of Lucas Oil Stadium in an effort to keep from giving ground, the ground … disappeared.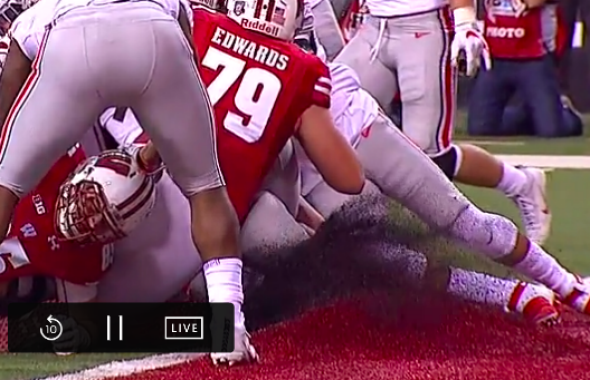 Another angle: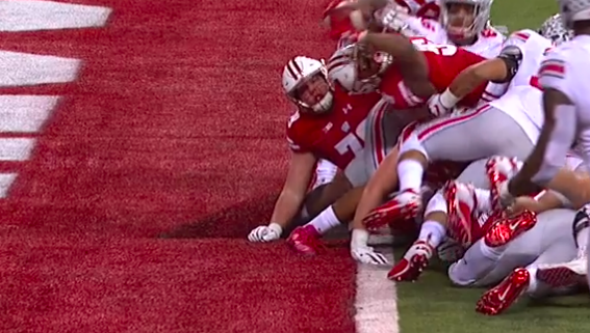 The game was then paused for an eleven minute turf delay as a groundskeeper fixed things up: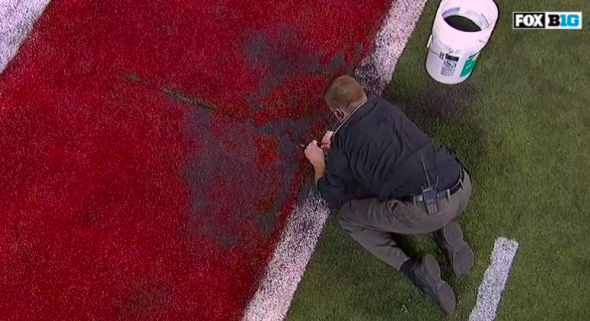 Wisconsin scored on the play in question but ultimately lost the game 27-21. The turf has not yet been made available for comment.
---