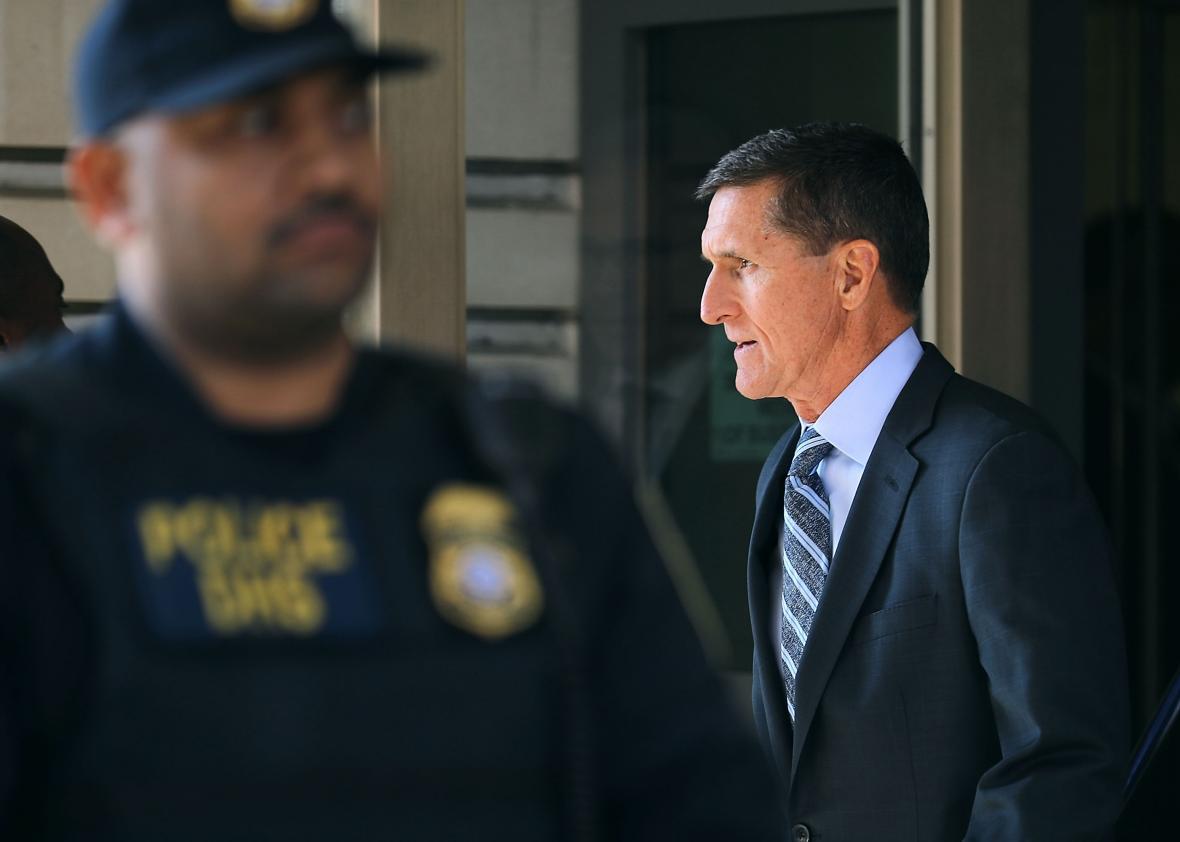 ABC News made it clear Saturday night that it was taking the huge mistake by investigative reporter Brian Ross seriously, suspending him for four weeks without pay. The move came after Ross corrected a bombshell report claiming Donald Trump had instructed Michael Flynn to contact Russian officials during the campaign. A few hours after that report that shook up Washington Friday and made markets plunge briefly, ABC clarified the instruction from Trump came after he was elected president and had to do with, among other things, figuring out how to best combat ISIS in Syria.
ABC at first seemed to try to downplay the mistake, calling it a clarification, before upgrading that to a correction. On Saturday night, the network went even further, calling it a "serious error." The full statement reads:
We deeply regret and apologize for the serious error we made yesterday. The reporting conveyed by Brian Ross during the special report had not been fully vetted through our editorial standards process. As a result of our continued reporting over the next several hours ultimately we determined the information was wrong and we corrected the mistake on air and online.
It is vital we get the story right and retain the trust we have built with our audience –- these are our core principles. We fell far short of that yesterday. Effective immediately, Brian Ross will be suspended for four weeks without pay.
One of the first to celebrate the news was Trump, who took to Twitter to congratulate the network. "Congratulations to @ABC News for suspending Brian Ross for his horrendously inaccurate and dishonest report on the Russia, Russia, Russia Witch Hunt," Trump wrote. "More Networks and 'papers' should do the same with their Fake News!"  
Journalism ethics experts said ABC's mistake would only help Trump and his allies make the case against mainstream media. "This error plays right into the hands of people who callously try to say that news media all just lie," Kathleen Culver, the director of the Center for Journalism Ethics at the University of Wisconsin-Madison, told the New York Times. "This is the kind of thing you can see being brought up again and again and again at appearances by the president, where he will take one situation in which something was wrong, and blow that out into a condemnation that all news media are fake."
It didn't take long after the ABC announcement for the White House's head of social media, Dan Scavino, to call the network "fake news" on Twitter.
Others took the opportunity to remind the world that Ross has a history of getting things wrong. Ari Fleischer, who was press secretary for President George W. Bush, wrote on Twitter about the time he "explicitly told ABC News not to go with the anthrax story because it was wrong." The network didn't seem to care and "Brian Ross went with it anyway," Fleischer added, referring to a 2001 story that tied Iraq to an anthrax attack in the United States.
ABC News employees speaking anonymously told CNN that there was lots of embarrassment at the network about the mistake. "It makes me cringe," one employee said. "This is not what any networks needs when people are so quick to say 'fake news' to you. It makes me sick to my stomach."
Ross did not protest ABC's decision and instead took to Twitter to note that his "job is to hold people accountable," which is why "I agree with being held accountable myself."
---