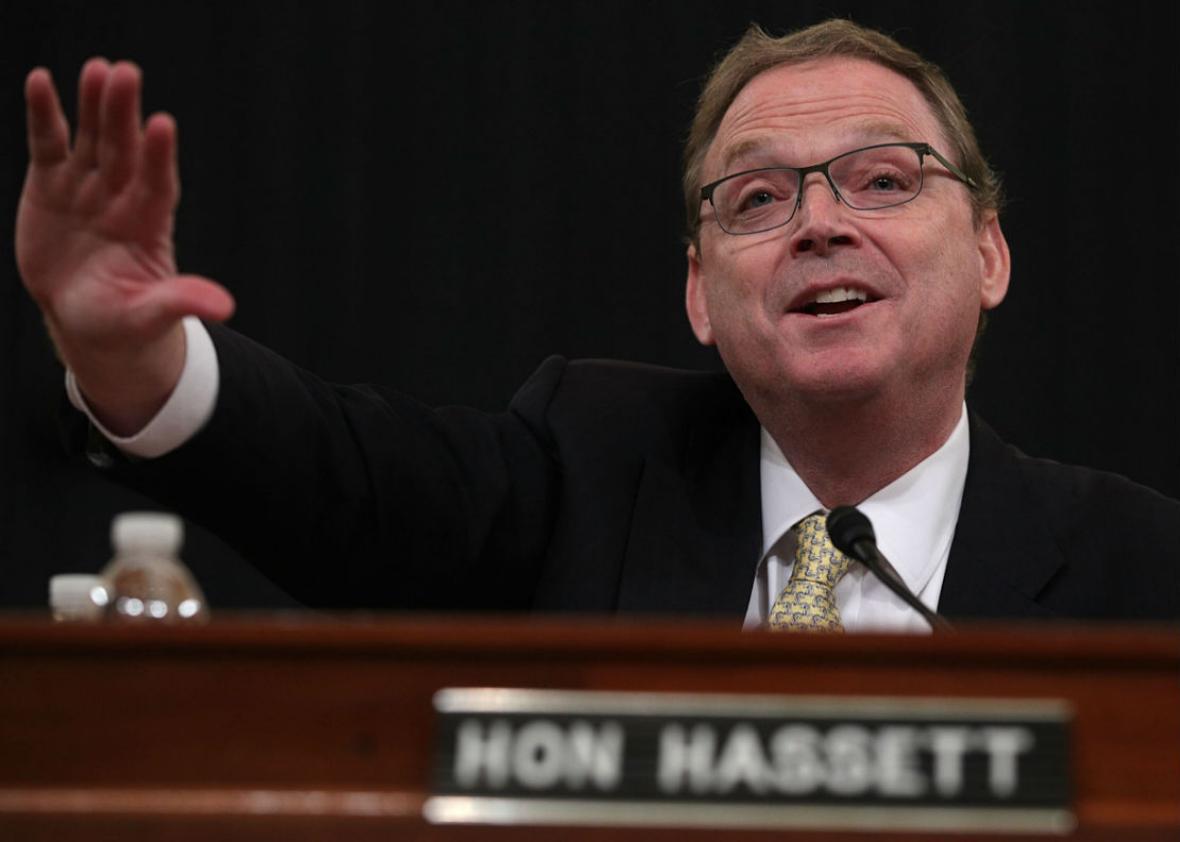 Listen to Episode 870 of Slate's The Gist:
Subscribe in iTunes ∙ RSS feed ∙ Download ∙ Play in another tab
Slate Plus members: Get your ad-free podcast feed.

President Trump's top economics adviser is Kevin Hassett, a guy who has made some very bad calls—most notably, his assertion that the Bush tax cuts would make the U.S. economy recession-proof. New Yorker writer Adam Davidson takes us to economics school and parses some of Hassett's yearsold gobbledygook.
In the Spiel, holding Bill Clinton's accusers to today's standards.
Join Slate Plus! Members get bonus segments, exclusive member-only podcasts, and more. Sign up for a free trial today at slate.com/gistplus.
Join the discussion of this episode on Facebook.
Email: thegist@slate.com
Twitter: @slategist
---