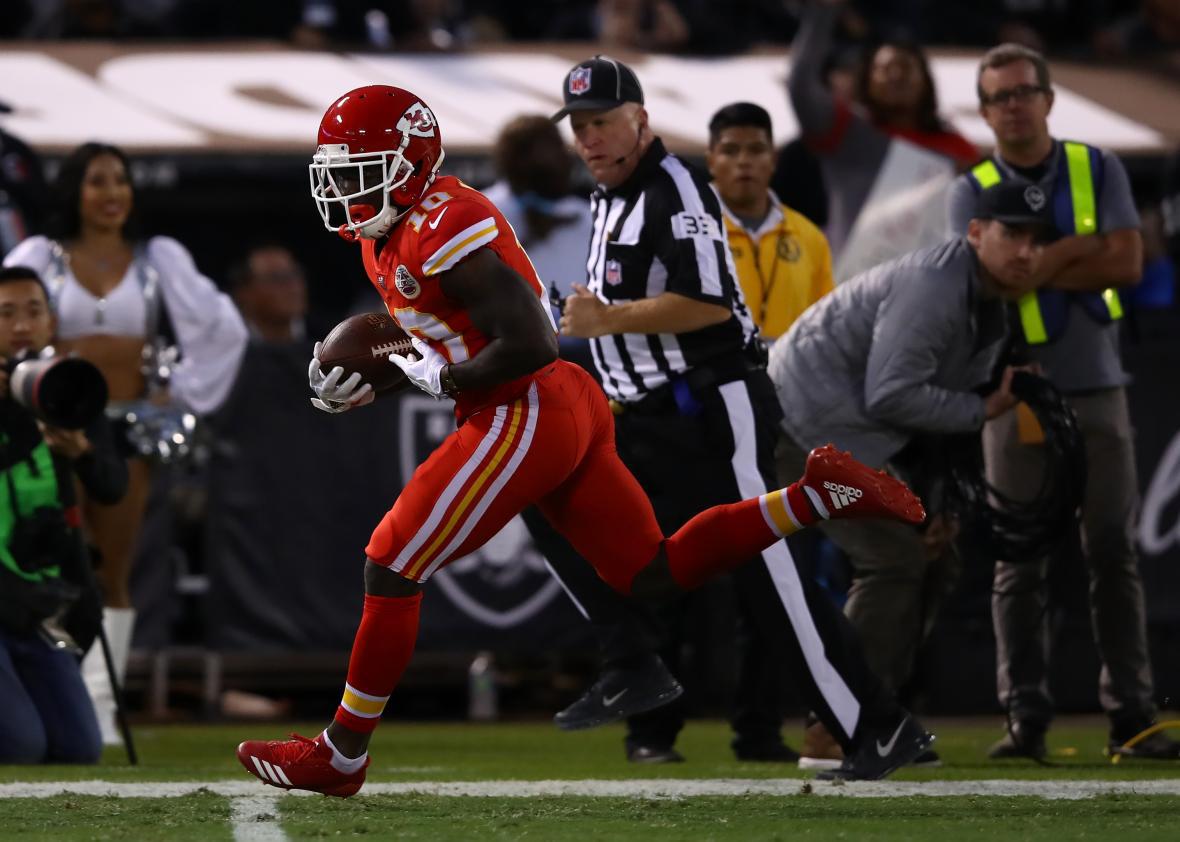 The Cowboys were in a good position going into halftime on Sunday against the Kansas City Chiefs. Dallas was ahead 14-3 and had Kansas City backed up on their own 43-yard line with just 2 seconds left. Chiefs quarterback Alex Smith isn't exactly known for his Scud-missile arm, so a Hail Mary was out of the question. All Dallas had to do was sit back, relax, and…oh, dear.
That's a pretty remarkable run by Tyreek Hill, but kudos to his blockers who did their best Mighty Ducks impersonation to activate the Flying V and seal off a lane. Coach Gordon Bombay couldn't have designed it better himself.
This was essentially a kick return manufactured by the offense, and you have to wonder how long Andy Reid, who's craftier than Geppetto, had been keeping that one up his big red sleeve.
This Flying V wasn't the first time an NFL team executed a play from a '90s children's sports movie. In 2011, the Carolina Panthers scored off a modified version of the Annexation of Puerto Rico, made famous by Rick Moranis' Pop Warner squad in Little Giants. NFL teams looking for an edge next Sunday would be wise to dust off their VHS copies of The Sandlot and The Big Green.
---