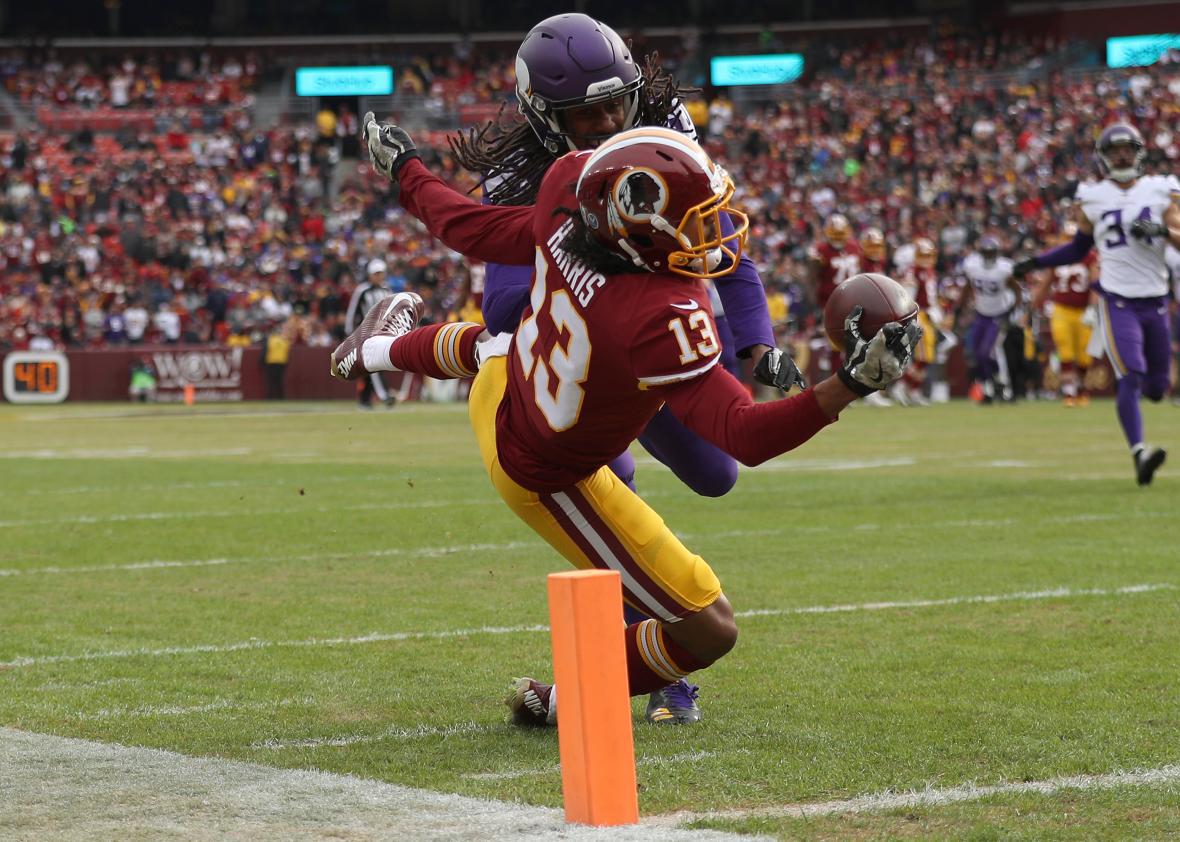 Until this week, Maurice Harris was on Washington's practice squad. The team called up the wide receiver for Sunday's game against the Minnesota Vikings and, on their first drive, Harris promptly hauled in a ridiculous touchdown catch. It is sure to be one of the plays of the year.
The catch was originally ruled incomplete on the field but, after an official review, the crew reversed the call and signaled a touchdown. Washington would go on to lose 38-30, but Harris' touchdown is still worth watching over and over again.
The NFL has been having some trouble defining what a catch is this season, so it's nice they were able to correctly identify that this all-out, one-handed grab qualified as one.
In a seemingly unrelated development, ESPN's Adam Schefter and Chris Mortensen reported on Sunday that NFL commissioner Roger Goodell had approached the NFL's Compensation Committee in early August as part of ongoing contract negotiations. According to unnamed sources in the story, Goodell "was seeking about $49.5 million per year, as well as the lifetime use of a private jet."
Seemingly unrelated.
Savvy readers of that story will note the timing. Is it a coincidence that Goodell's request of a private jet and $49.5 million salary leaked right when the league finally made the correct call on a touchdown catch? It's a classic power play. How will team owners refuse Goodell's demands now that he can boast of a successful touchdown decision on his watch? He has all the leverage.
All Goodell wants is a private jet and an annual salary roughly the size of Montserrat's GDP. Clearly he's earned that much.
---