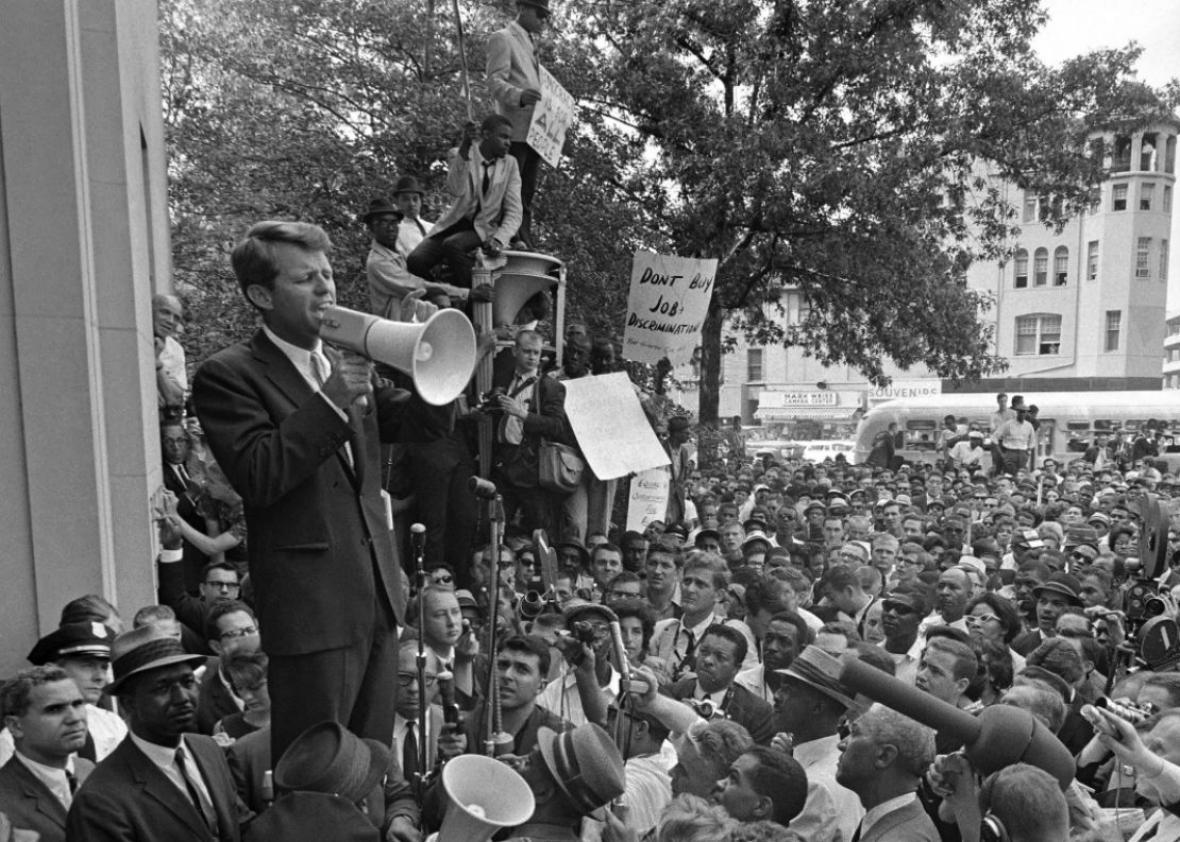 Listen to Episode 875 Slate's The Gist:
Subscribe in iTunes ∙ RSS feed ∙ Download ∙ Play in another tab
Slate Plus members: Get your ad-free podcast feed.

The anti-war movement of 1968 looks inevitable today, but at the time, it felt "freaking bananas." MSNBC's Lawrence O'Donnell explains the charisma of Bobby Kennedy, the fervor of Eugene McCarthy, and the crushing blow they dealt to sitting President Lyndon B. Johnson, who withdrew from the campaign after a narrow win in the New Hampshire primary. O'Donnell wrote about the race in his latest book, Playing With Fire.
In the Spiel, Mike skewers president Trump's double standards when it comes to sexual assault.
Join Slate Plus! Members get bonus segments, exclusive member-only podcasts, and more. Sign up for a free trial today at slate.com/gistplus.
Join the discussion of this episode on Facebook.
Email: thegist@slate.com
Twitter: @slategist
---