Saudi Arabia's Crown Prince Mohammed bin Salman launched a broad anti-corruption purge that included the arrests of 11 princes, four ministers, and dozens of former government officials and prominent investors.  The arrests took place shortly after King Salman put his favorite son in charge of an anti-corruption committee and was accompanied by the ouster of the head of the National Guard. The move shocked Saudi Arabia and appeared to be a clear sign that "King Salman is clearing any remaining obstancles to his son's ascension to the throne," notes Bloomberg.
Beyond Saudi Arabia, the detentions will also have lots of impact in financial centers around the world due to the arrest of billionaire investor Prince Alwaleed bin Talal. He is one of the richest investors in the world and through the Kingdom Holding Company owns big stakes in several western companies, including Twitter, Lyft, and Citigroup. He also has lots of investments in hotels around the world. The prince who has been called the Warren Buffett of the Middle East reportedly has an estimated net worth of $17bn, according to Forbes. The prince sued the magazine, claiming it had underestimated his wealth. Prince Alwaleed never shied away from publicity and his "arrest seems particularly aimed at demonstrating that no one is beyond the reach of the committee and the crown prince," notes the New York Times.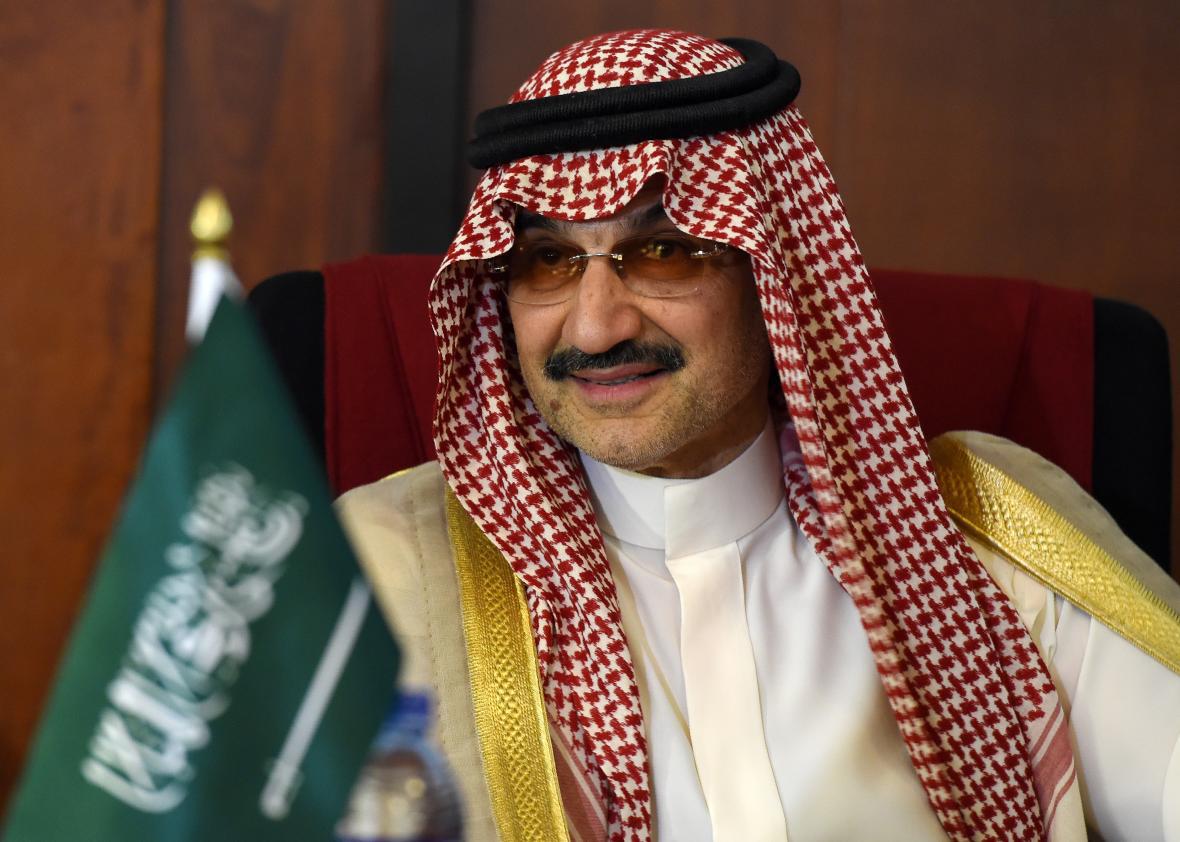 The official word is that the arrests were in response to "exploitation by some of the weak souls who have put their own interests above the public interest, in order to, illicitly, accrue money." But analysts say it also appears to be an effort by the 32-year-old crown prince, known colloquially as MbS, to remove any opposition to his ambitious reform agenda. The "bold, pre-planned" arrests effectively "removed the final obstacles to his gaining total control over the world's richest oil producer and home to the holiest shrines in Islam," notes the BBC's Frank Gardner.
The breadth of the arrests shocked Saudi Arabia and could lead to concerns about whether the crown prince is moving too quickly. The Guardian's Patrick Wintour explains:
The crown prince will say the arrests show his determination to root out corruption, a precondition of a more open economy. But few think the arrests, and related ministerial sackings, are the independent decision of a new corruption body, established just hours before to replace an existing one, rather than part of a wider reshuffle to centralise all security authority under MbS.
The speed and unpredictability with which the crown prince acts – the purge was undertaken in great secrecy in the early hours of Sunday morning – is part of a pattern of behaviour unlikely to reassure international investors and interlocutors.
So far though it seems investors are giving him the benefit of the doubt. The purge caused Saudia Arabia's stock market to decline slightly early Sunday but then prices recovered as investors seem to be optimistic the move could help make widespread reforms in the kingdom more likely. "This is the latest act of concentration of power in Saudi," Hasnain Malik, global head of equity research at emerging markets investment bank Exotix, tells Reuters. "As unprecedented and controversial as it may be, this centralization might also be a necessary condition for pushing the austerity and transformation agenda, the benefits of which very few investors are pricing in."
Trump spoke with King Salman on Saturday to express his support for the kingdom's modernization drive while praising the crown prince. The White House statement of the call didn't mention whether Trump and the Saudi king talked about the arrests. But it seems likely Trump isn't losing much sleep over the arrest of Prince Alwaleed bin Talal. The billionaire investor directed a message on Twitter at Trump in 2015, calling him "a disgrace not only to the GOP but to all of America."