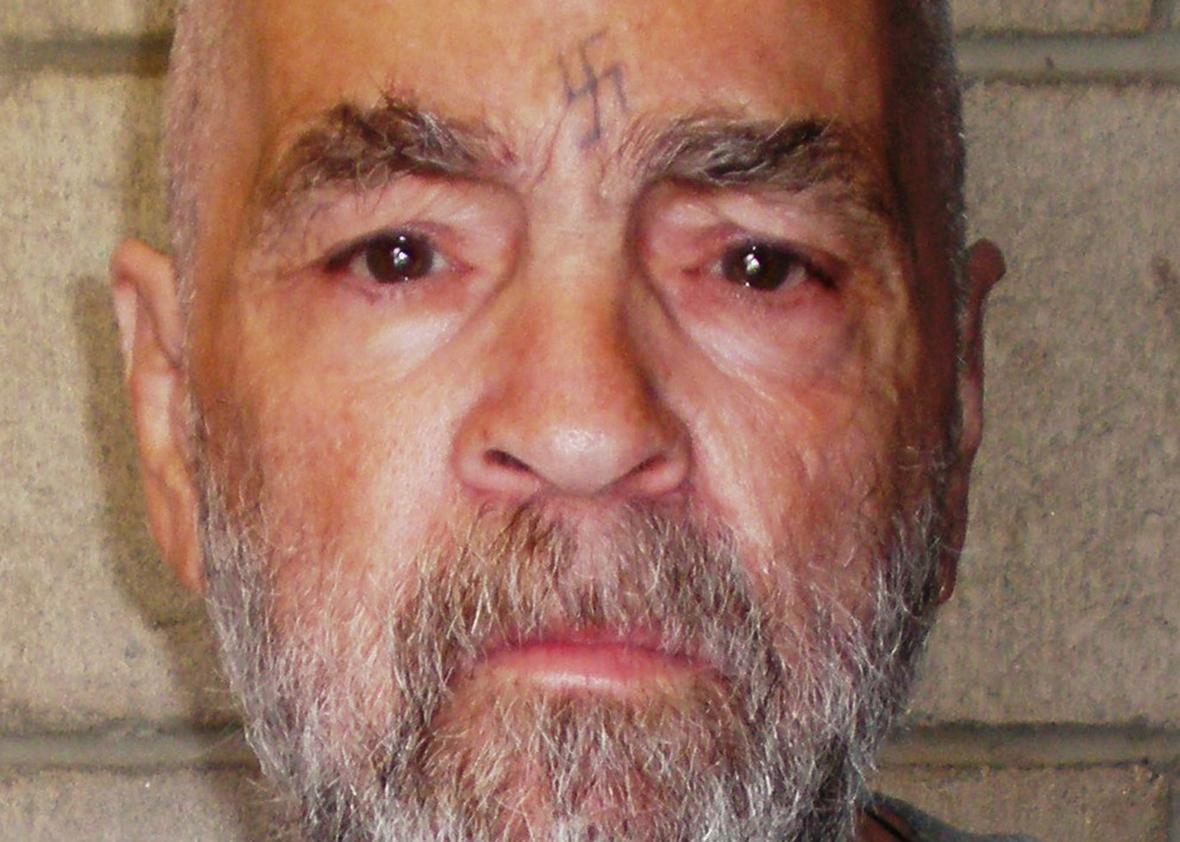 Charles Manson, the leader of a murderous cult behind the gruesome 1969 killings of actress Sharon Tate and six others, died Sunday at age 83 of natural causes, according to a press release from the California Department of Corrections.
Manson, who has remained one of the most famous murderers of the past 50 years and a constant source of public fascination, died in the hospital in Kern County, California, after serving most of his life in prison.
Before the murders, Manson had espoused an erratic ideology that drew on anti-authoritarianism and hippie culture, racial animosity, Scientology, the biblical end times, and Hitler's writings, and included a belief that an apocalyptic race war called Helter Skelter—named after a Beatles song—was coming. By the summer of 1969, Manson had accrued a small cult following in what became known as the Manson family, composed primarily of young women from middle-class backgrounds.
On Aug. 9, 1969, three of Manson's followers slaughtered the pregnant actress Sharon Tate, who was then married to the director Roman Polanski, at her home, as well as an heiress to the Folgers Coffee fortune, a celebrity hairdresser, a Polish movie director, and a friend of the estate's caretaker. The next night, his followers stabbed to death a wealthy grocer and his wife. Manson and his followers believed the murders would hasten the race war, according to prosecutors.
Manson and the involved followers were convicted on several counts of murder and sentenced to death, but before their sentences could be carried out, the California Supreme Court ruled the death penalty to be illegal. Manson remained in prison for the rest of his life, and he always maintained he hadn't ordered the murders and felt no guilt, according to the New York Times. Three of his followers remain in prison.
According to the Associated Press, Manson has no known next of kin, and the California Department of Corrections doesn't yet know what will happen with the body.
---