A woman named Beverly Young Nelson says Alabama Senate candidate Roy Moore groped and violently sexually assaulted when she was 16 after offering her a ride home from the restaurant where she worked as a waitress:
Mr. Moore reached over and began groping me, putting his hands on my breasts. I tried to open my car door to leave, but he reached over and locked it so I could not get out. I tried fighting him off, while yelling at him to stop, but instead of stopping he began squeezing my neck attempting to force my head onto his crotch.
That's an excerpt from a statement Nelson read at a Monday press conference in New York hosted by high-profile attorney Gloria Allred. Materials released to the press include a photocopy of a note that Nelson says Moore wrote in her high school yearbook in 1977 shortly before the assault took place, which she also displayed at the press conference: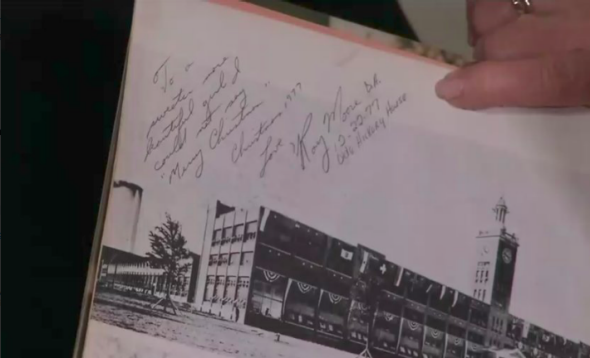 Nelson says she supported Donald Trump in the 2016 presidential election.
Last week, a woman named Leigh Corfman alleged that Moore had placed her hand on his genitals in 1979 when she was 14 after meeting her outside a custody hearing. (Moore was a prosecutor at the time; the age of consent in Alabama was and remains 16—but of course, what Nelson is specifically alleging is outright sexual assault, not violation of statutory rape or child molestation laws.) Moore has denied Corfman'' accusations, and his campaign released a statement before Monday's press conference asserting that "Judge Moore is an innocent man and has never had any sexual misconduct with anyone."
This post has been updated with additional information.