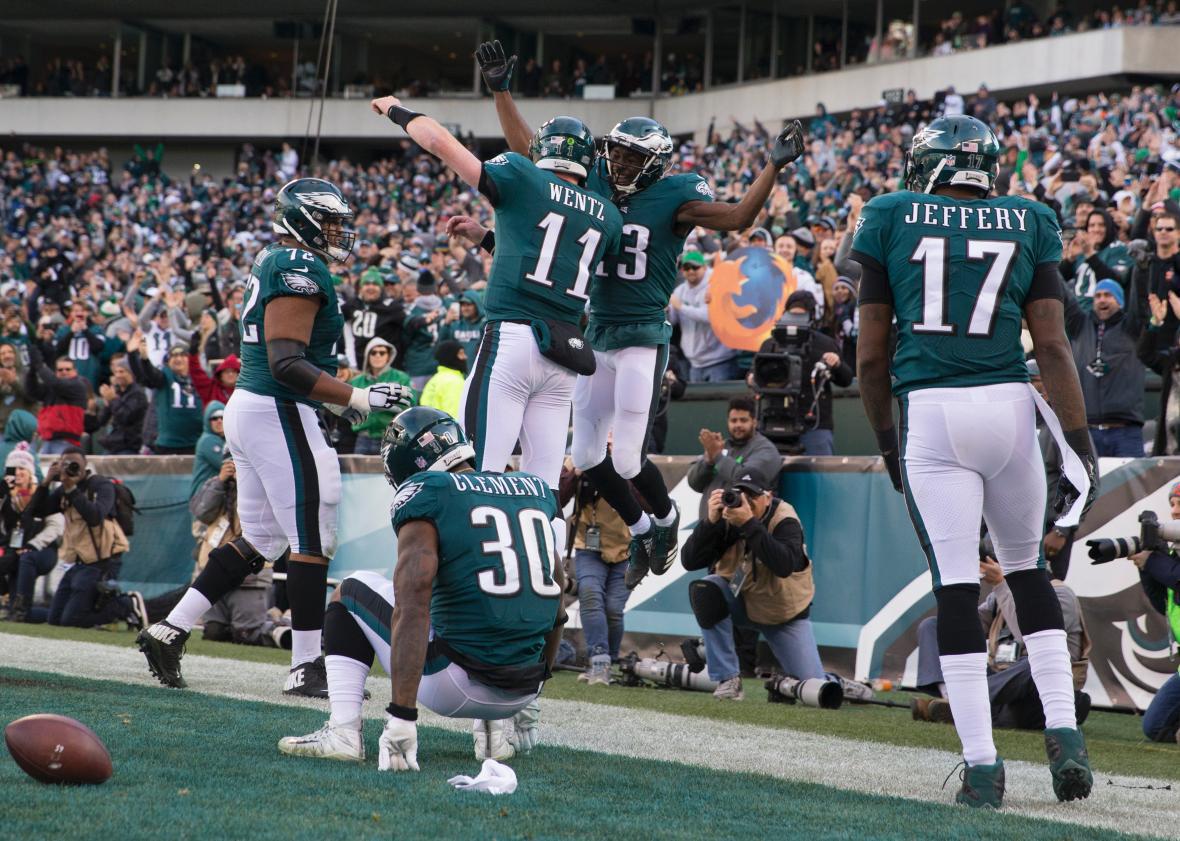 The Philadelphia Eagles absolutely destroyed the Chicago Bears 31-3 on Sunday, though that scoreline makes the affair look more competitive than it actually was. It was Philly's ninth win in a row, and no team in the NFL is playing better right now. The Eagles look darn-near unbeatable, and, if that weren't enough, they seem to be having tons of fun every step of the way.
While their success is a feel-good story for Philadelphia, it's not all gravy for quarterback Carson Wentz and company. Sadly, the team's 2018 Super Bowl parade will cause traffic jams throughout downtown Philadelphia and may call for the postponement or outright cancellation of some great events in the city.
Super Bowl parades are usually held the Tuesday after the big game, which means Philadelphia should start preparing for gridlock on February 6. An already difficult morning commute will be made even more miserable with the closure of Market Street and other major thoroughfares, and the celebrations will push SEPTA to its limits. Getting to or from any downtown event will be nearly impossible, so plan accordingly.
If you have tickets to see Stephen Karam's acclaimed play The Humans at Walnut Street Theatre on February 6, you may want to consider rescheduling. The centrally located venue will likely be on or near the Eagles' double-decker bus route. Thanks to Wentz's storybook season, parking should be a nightmare for those trying to see this Tony Award-winning play that has been described by the Chicago Tribune as "a celebration of working-class familial imperfection."
Elsewhere, Brent Fayaz is scheduled to bring his musical stylings to the Trocadero at 8pm. The Super Bowl parade should be over by then, but Arch Street will surely be packed with giddy Eagles fans who just saw their hometown heroes hoist the Vince Lombardi Trophy for the first time in the city's history. This will make grabbing a pre-show drink difficult, to say the least.
Finally—and this is an important one—if you plan to attend the four-day IICRC Certified & Approved Applied Microbial Remediation Technician course that begins February 6, then you better book a hotel room now. Not only will Philadelphia be packed with microbial remediation technicians, but the City of Brotherly Love will also be playing host to far-reaching Eagles fans finally making a much-anticipated pilgrimage.
Let's just hope the city doesn't run out of confetti. They're going to need even more come June when the Sixers celebrate a championship of their own.
---