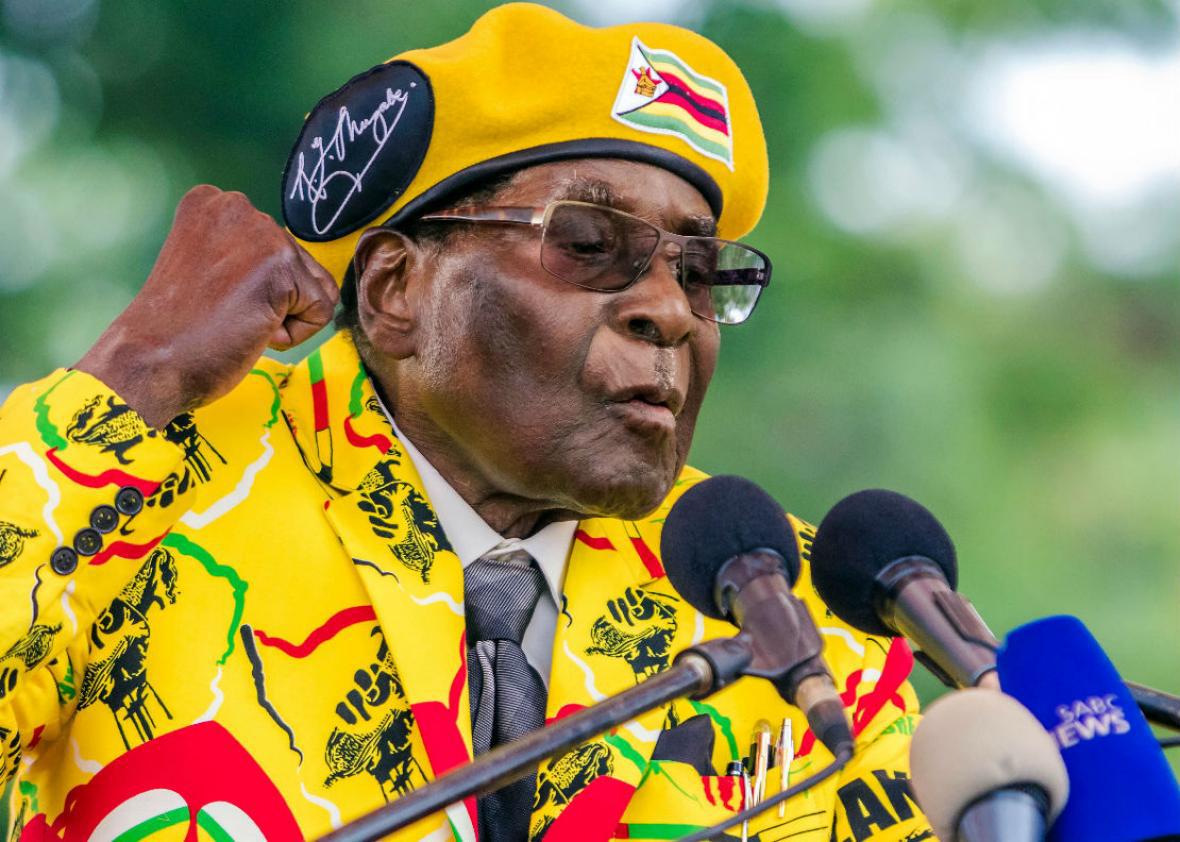 Listen to Episode 874 Slate's The Gist:
Subscribe in iTunes ∙ RSS feed ∙ Download ∙ Play in another tab
Slate Plus members: Get your ad-free podcast feed.
In his 37 years as president of Zimbabwe, Robert Mugabe has learned how to play hardball. While his past methods have invited sanctions for human rights violations, the 93-year-old is staying within the confines of the law to fend off the coup at his doorstep. Chipo Dendere, a visiting assistant professor of political science at Amherst College, tells us more.
In the Spiel, Mike considers Charles Manson and why serial killers don't get attention like they used to.
Join Slate Plus! Members get bonus segments, exclusive member-only podcasts, and more. Sign up for a free trial today at slate.com/gistplus.
Join the discussion of this episode on Facebook.
Email: thegist@slate.com
Twitter: @slategist