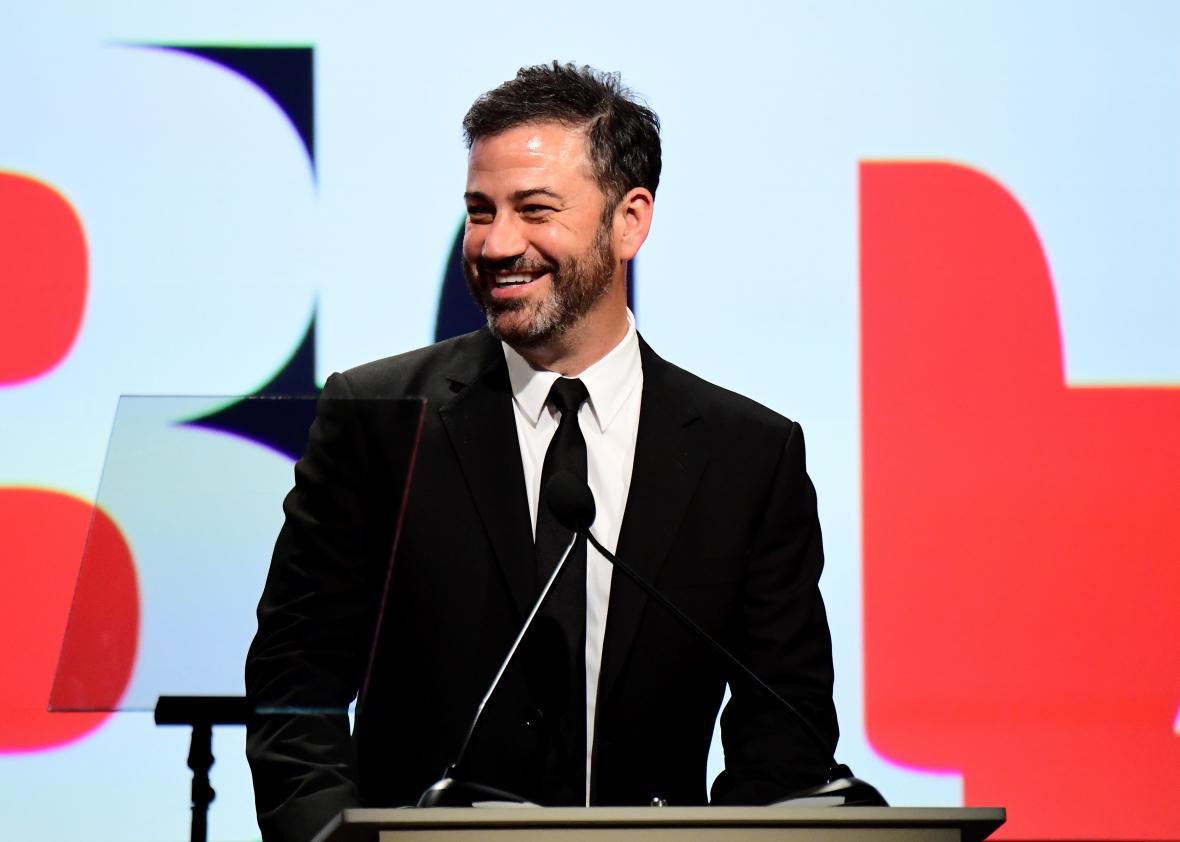 The right cruelty: Jimmy Kimmel isn't always nice. But his blend of caustic critique and emotional overflow makes him the perfect late-night host for 2017, Willa Paskin writes. (And Fox News is running scared. Recently, Justin Peters watched them make an entire day of content out of one stray Kimmel remark.)
Not business as usual: Yes, all politicians tell untruths. But Donald Trump's reality-morphing lies fight in a different weight class, Jamelle Bouie writes.
Can't quit you: It's not in politicians' best interests to restrict Facebook and Twitter's data collection, April Glaser thinks. They're just plain addicted to that sweet, sweet data.
A great time: The 40-year-old The Joy of Gay Sex accomplished something revolutionary—it reassured gay men that sex was a positive good. Wayne Hoffman looks back at a book that, despite its shortcomings, changed his life.
For fun: Aaaaaaaah. The NBA returns.
Finally,
Rebecca
---