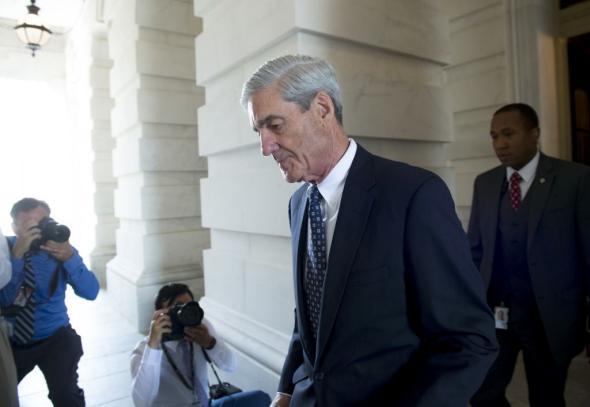 Special counsel Robert Mueller, who was appointed to investigate Russian interference in the 2016 U.S. election, has indicted former Trump campaign chairman Paul Manafort on several charges related to consulting work he did in Ukraine as early as 2006. Not surprisingly, the official Trump response to this is to act confused about why Mueller would be investigating something that happened before 2016:
You can click here to read about the component of the president's tweet that involves an old Russia-related Hillary Clinton nonscandal that right-wingers are attempting to revive to deflect attention from Mueller's work. As for the first part, here's the key section of the letter that Trump-appointed deputy attorney general Rod Rosenstein—who's handling Russia-related matters for the Department of Justice because attorney general Jeff Sessions recused himself—wrote to Mueller to appoint him as special counsel: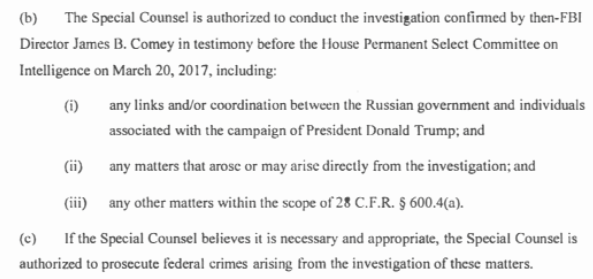 Researching Trump campaign figures' financial ties to Russia is obviously a germane part of an investigation into 2016 interference; it thus follows that the discovery of alleged crimes involving money paid to Manafort by a Putin-backed Ukrainiain oligarch could be considered to "arise directly" from such research. And it's a near-total certainty that Rosenstein—who oversees the special counsel investigation—knew about and approved of the decision to pursue charges related to Manafort's financial history given that it's been publicly known for months that Mueller was doing so.
In other words, the insinuation that Mueller is in some way behaving in an inappropriate, renegade fashion is ridiculous—but is also a talking point you're probably going to hear on a near-daily basis for at least the next two years. Fun!
---