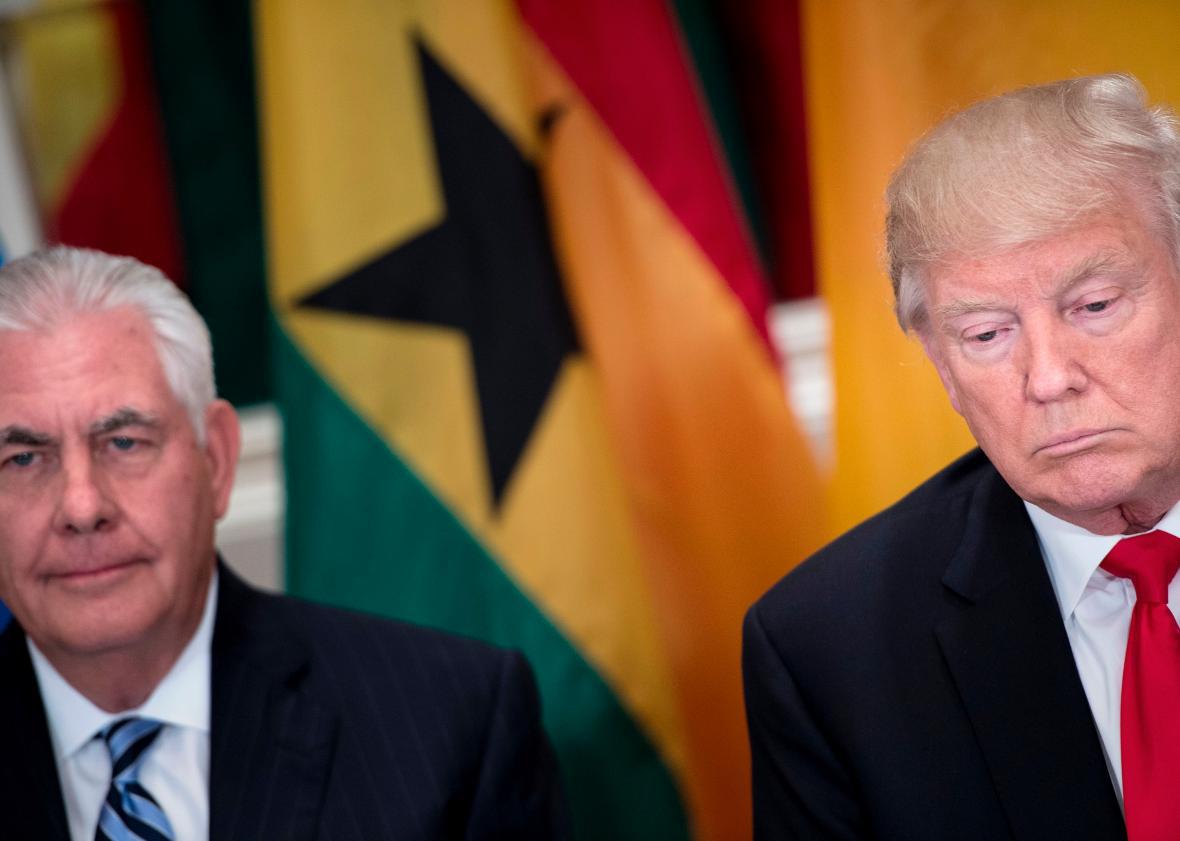 President Donald Trump made it public on Sunday that he has some significant disagreements with his own secretary of state. In two tweets, Trump told Secretary of State Rex Tillerson that he was wasting his time trying to launch any type of negotiations with North Korea's leader, Kim Jong-Un. It marked a public undercutting of the top American diplomat only a day after he told reporters that the United States has direct contact with some North Korean officials to explore whether any type of negotiations would be possible.
Trump was apparently none too happy that Tillerson talked to reporters about the attempted negotiations, writing that he has told "our wonderful secretary of State" that he "is wasting his time trying to negotiate with Little Rocket Man."
The commander in chief went on to directly address his secretary of State through the public forum: "Save your energy Rex, we'll do what has to be done!" The remark was seen as the latest in a series of threats by Trump against the North Korean leader.
Former State Department spokesman Nicholas Burns wrote on Twitter that "undercutting your Secretary of State publicly is a cardinal sin of diplomacy."
He was hardly the only one who was shocked at the way in which Trump seemingly broke what has long been a cardinal rule of diplomacy to always show a united front to the outside world. "Diplomacy not a favor we dispense but a critical national security tool for ourselves," wrote Richard Haas, president of the Council on Foreign Relations. "Potus truly misguided here-& SecState should resign."
This is, of course, hardly the only time that Trump has chosen to criticize a member of his own administration via Twitter. In July, Trump chastised Attorney General Jeff Sessions over several days, even saying at one point that he regretted appointing him to the position.
---