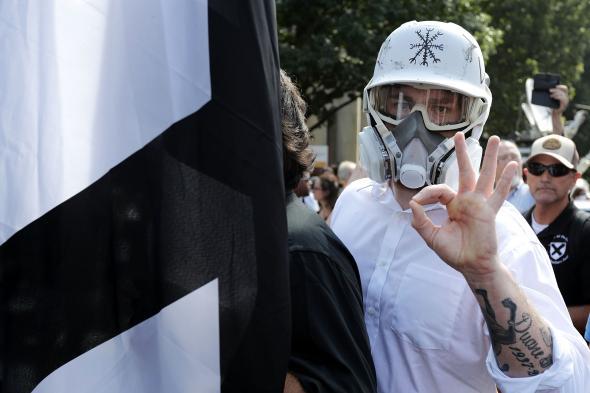 The Impeach-O-Meter is a wildly subjective and speculative daily estimate of the likelihood that Donald Trump leaves office before his term ends, whether by being impeached (and convicted) or by resigning under threat of same.
If you needed yet more proof that Donald Trump has already been president for far too long, the Military Times has a poll for you. The publication surveyed U.S. service members following the white nationalist–provoked violence in Charlottesville in August and found that nearly 1 in 4 troops say they have witnessed cases of white nationalism in the military. That's an astonishing number that's even more unsettling when you consider the U.S. has approximately 1.3 million active-duty troops.
"Nearly 42 percent of non-white troops who responded to the survey said they have personally experienced examples of white nationalism in the military, versus about 18 percent of white service members," according to the Military Times. "When asked whether white nationalists pose a threat to national security, 30 percent of respondents labeled it a significant danger, more than many international hot spots, like Syria (27 percent), Pakistan (25 percent), Afghanistan (22 percent) and Iraq (17 percent)."
To recap: Nine months into Trump's presidency, which was enabled, in part, by the support of white nationalists, a plurality of the U.S. military believes those very white nationalists present a greater national security threat than the Taliban in Afghanistan or ISIS in Syria or Iraq.
Seems like the troops are trying to tell us something, no?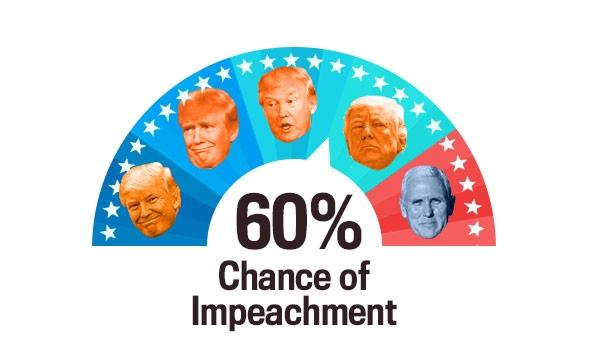 ---