Want to listen to this article out loud? Hear it on Slate Voice.
This Tuesday saw the latest of Trump's ritual visits to hurricane-wrecked cities, wherein the president offers encouragement along with a hefty dollop of self-congratulation and some improvisatory bloopers, such as telling stricken and homeless Puerto Ricans they should be "very proud" that they haven't endured a "real catastrophe" like Hurricane Katrina. That afternoon, the president appeared at an airport hangar alongside Puerto Rican Gov. Ricardo Rossello, wearing a black windbreaker embroidered with the White House seal. (Rossello had on a blue button-down shirt.) Trump had donned the same windbreaker in Texas, Louisiana, and Florida, previous stops on his tour of handing out hoagies, tossing paper towels into the crowd, and praising his own speedy response to the devastation wrought by Hurricanes Harvey, Irma, and Maria. By the time Trump arrived at these various sites, ready to collect accolades and muse about geology, the wind had abated and the rain was dying down. The need for a windbreaker was highly debatable. Yet presidential windbreakers do not care about the weather. They are stable in a way this president is not.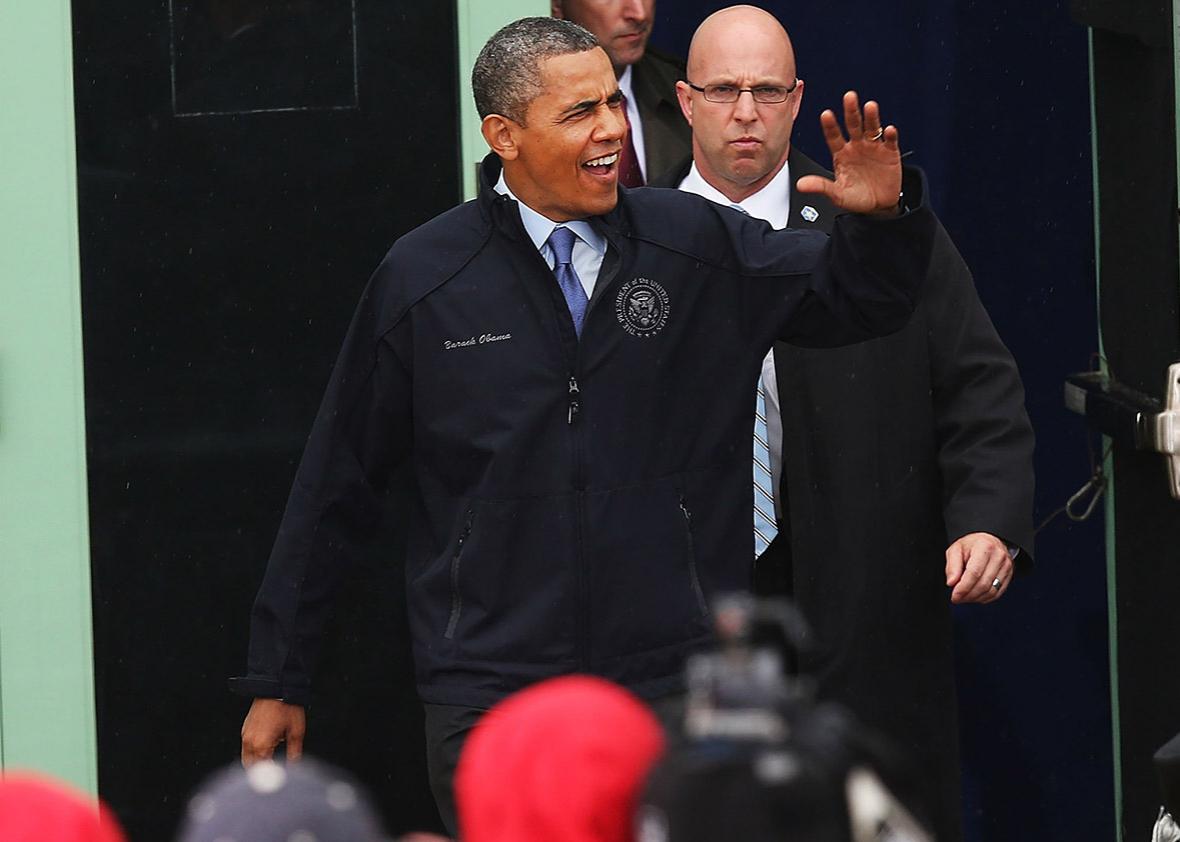 Trump's black yard or two of fabric does, in its ability to repel water that is not currently falling from the sky, capture the futile theatrics of his administration. The president is not a man inclined to put himself in peril. If visiting a shattered city posed any threat, if it portended a trace of discomfort to his person, he would have bravely Skyped in from the golf course. And yet the windbreaker suggests a rough-and-tumble POTUS ready to get wet. The antithesis of Melania's six-inch heels, it signals a public servant subsumed by matters more urgent than self-presentation. That White House seal on the breast is a blaze of honor celebrating the humility of the U.S. government, its populist ability to be pressed into service. The collar flaps open, the sleeves are rolled up. Think the White House's response to Hurricane Maria has been anemic? This costume transforms Trump into a man of action, a hero in a government-issued cape.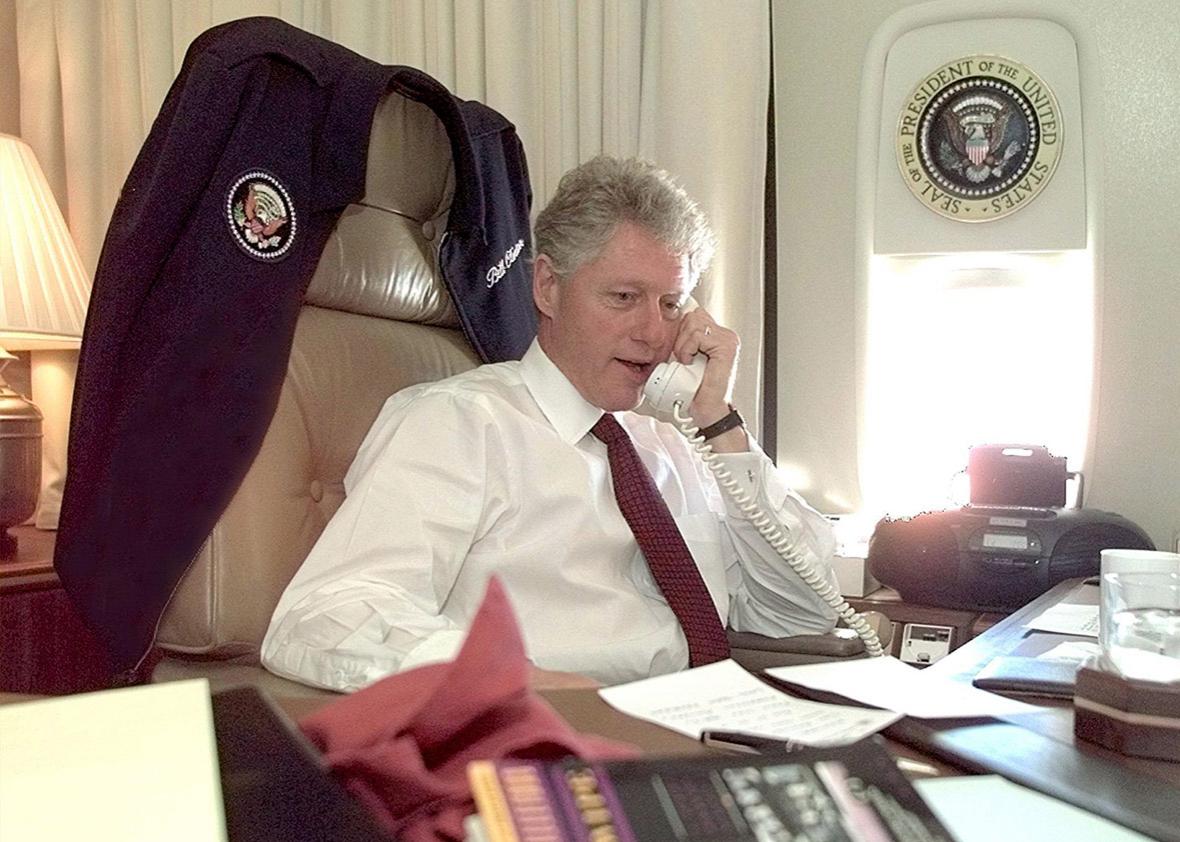 The presidential windbreaker is, it turns out, a thing. More specifically, it is a "Thing," one of the subjects of a 1990s-era New York Times column called "Thing" that regaled readers with tales of things. In 1992, writer Andrew Rosenthal discovered that the United States military supplies the symbolic garment to each president for personal use aboard Air Force One; cut and styled to the taste of the commander in chief, it may or may not cost $150. (The exact price remains "a state secret," Rosenthal reports.) The windbreaker, which always features the eagle ensign, used to be bluish-gray. Eisenhower sported the first iteration. Reagan innovated it by having his name stitched across the pocket. Clinton turned it navy blue. Trump (preferring to stamp his moniker on his hat) dispensed with the lettering. Princeton scholars during the term of George H.W. Bush, intrigued by the coat's "peripheral seduction of power," likened it to a rare baseball card—one collected by only the most elite.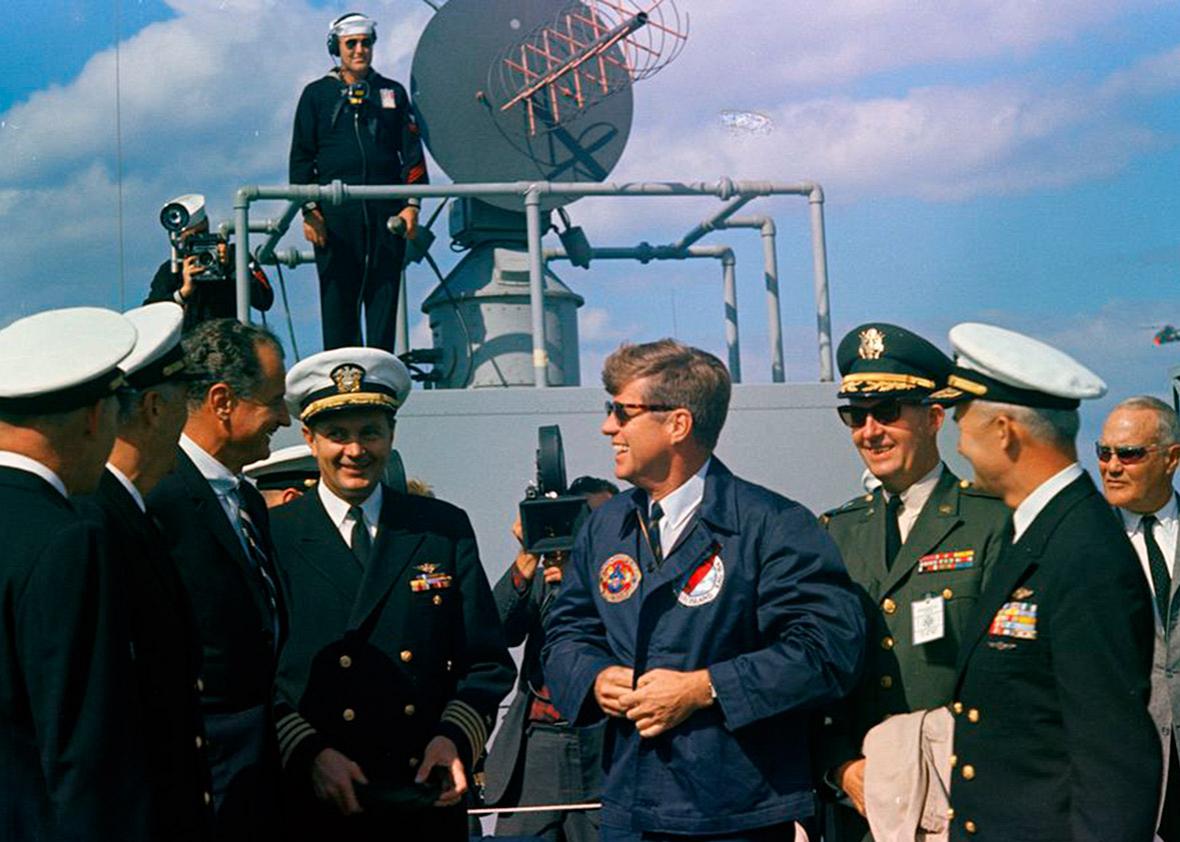 Our photo archives are overflowing with images of various presidents in their custom windbreakers. John F. Kennedy wore his to visit a U.S. naval ship. Reagan strode around Camp David in his. Clinton zipped into his for cross-country flights, and Obama suited up in his windbreaker to comfort victims of Hurricane Sandy. (During that trip, 44 shared his famous hug with New Jersey Gov. Chris Christie, also clad in a windbreaker.)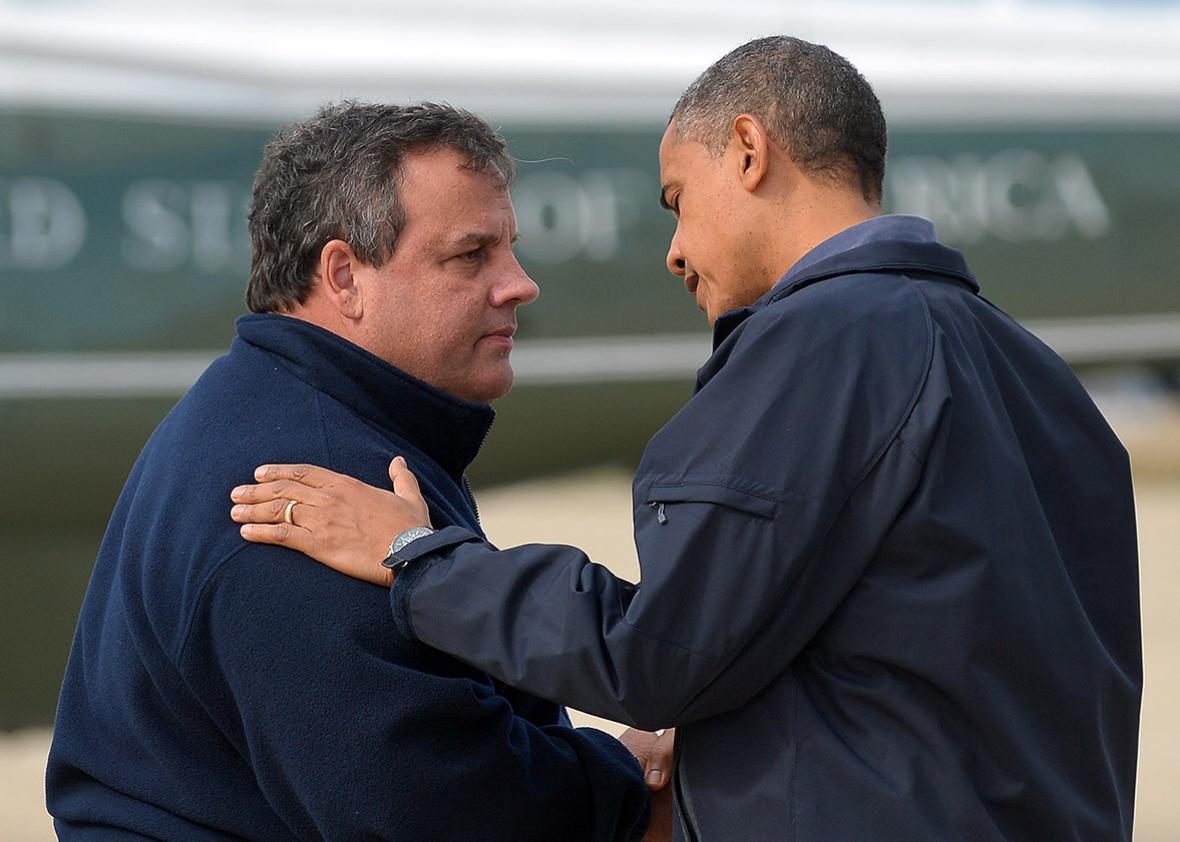 These sightings have always been about pageantry: the leader of the free world revealing that he can be casual yet commanding, like the model who wears boyfriend jeans because she knows she looks good anyway. Presidents, as a rule, don't parachute into disaster zones to rescue drowning citizens, and they don't put their lives on the line to comfort the grieving. But the spectacle of our president donning his special presidential wind-breaking garment at precisely the moment there is no more wind to weather feels so on-the-nose, metaphorically, that it's hard to imagine the jacket surviving the PR blow. If the free press and Justice Department are struggling to ride out Trump's assault on democratic institutions, a humble anorak doesn't stand a chance.
Trump, certainly, does not see the disconnect between what the windbreaker means to convey—service, preparedness, modesty—and his own self-absorption. He likely believes he was pitching paper towels from within the eye of Hurricane Maria on Tuesday. In his head, his macho raincoat protected him from raging gusts of air. In reality, he looked like a little boy playing dress-up, trying on heroism that will never fit.