The Impeach-O-Meter is a wildly subjective and speculative daily estimate of the likelihood that Donald Trump leaves office before his term ends, whether by being impeached (and convicted) or by resigning under threat of same.
Well, the jerk apple doesn't fall far from the jackass tree. Here we have Whitefish Energy—the two-person Montana company with connections to Donald Trump and Interior Secretary Ryan Zinke that was awarded a $300 million Puerto Rico construction contract—feuding obnoxiously with the mayor of San Juan, Carmen Yulín Cruz, on Twitter: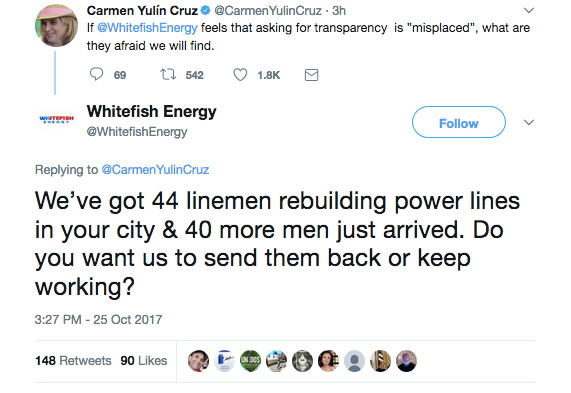 (Update, Oct. 26: Whitefish apologized to Cruz.)
You may remember Cruz, a Democrat who seems to have initially triggered Whitefish's ire by calling its receipt of a no-bid contract "alarming," for being on the receiving end of a number of petulant Trump tweets after she criticized the federal government's response to Hurricane Irma.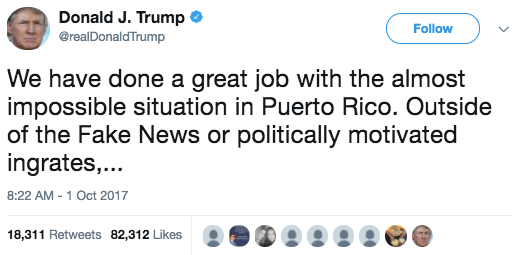 The lesson? Even if we eventually get rid of Trump, Trumpism—i.e. the practice of conducting all public business via inappropriate personal insults—seems likely to be here to stay.
Today's meter level is lower than yesterday's. Things like this tend to exhaust one's optimism.