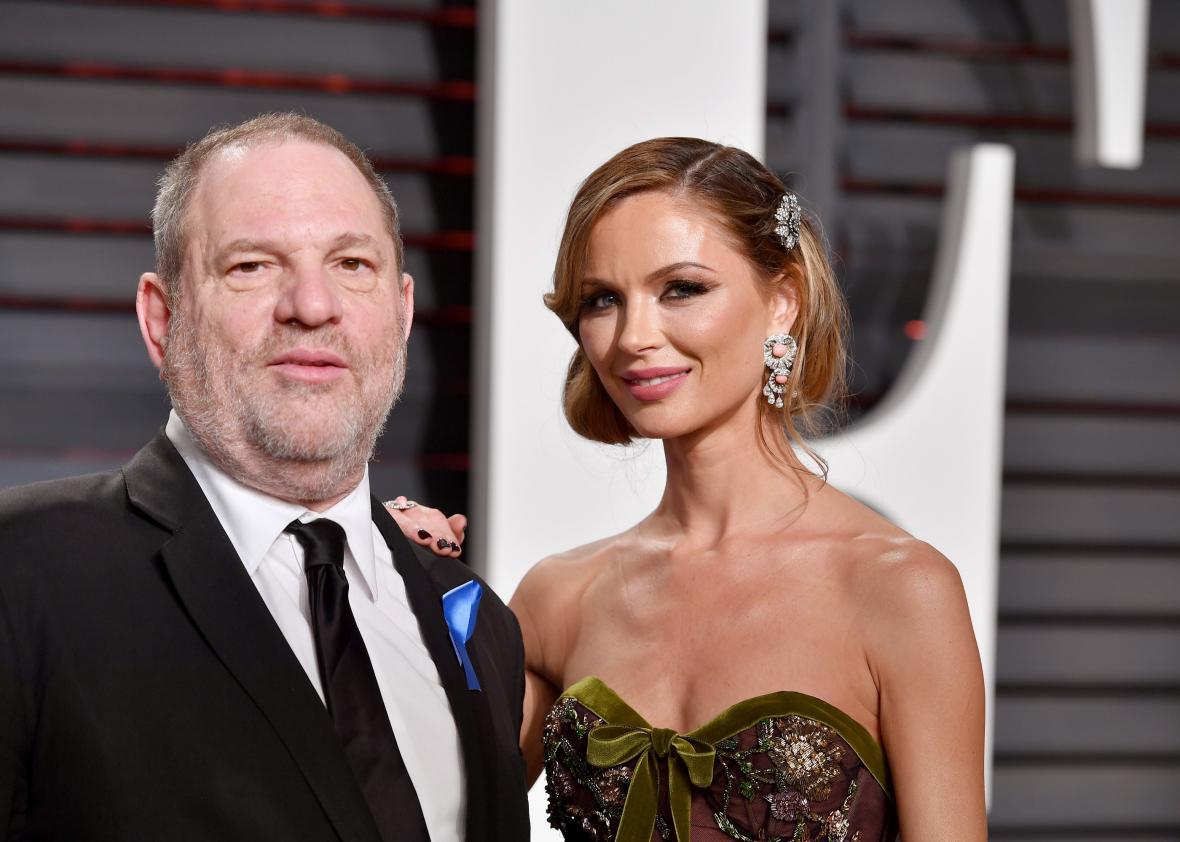 A daily roundup of the biggest stories in right-wing media.
Conservatives examined Harvey Weinstein's relationship to liberal Hollywood and the Democratic Party on Friday. The Washington Free Beacon's Elizabeth Harrington and Brent Scher covered the return of Weinstein's campaign donations:
Several Democrats began distancing themselves from Weinstein once the harassment allegations emerged. Spokesmen for senators Martin Heinrich (N.M.) and Richard Blumenthal (Conn.) told the Washington Free Beacon that both would donate their $5,400 donations to nonprofit groups that fight sexual violence.
Additionally, senators Elizabeth Warren (D., Mass.) and Patrick Leahy (D., Vt.) told the New York Times they would transfer their donations to unspecified charities. Senator Cory Booker (D., N.J.) said he would give the $7,800 he received from Weinstein to the New Jersey Coalition Against Sexual Assault, Variety reported.
The Daily Wire's Frank Camp criticized late-night talk show hosts for avoiding commentary about Weinstein on Thursday night. "These late-night hosts know their audience, and they know their tribe," he wrote. "To aggressively go after someone within the industry, someone who is as ardently anti-Trump as they are, would be a betrayal of their order. Moreover, it wouldn't help them advance their ratings or agendas." A post at the Federalist resurfaced comments made by Michelle Obama at a 2013 White House event, during which she called Weinstein "a wonderful human being," while Townhall's Katie Pavlich wondered aloud whether Hillary Clinton would condemn him. "[W]here is Clinton on this issue?" she asked. "After all, she is the former Democrat presidential candidate who argued all women should be believed when making allegations of sexual harassment or assault. She's silent, just as she was when Bill Clinton was accused of doing the same thing. After all, it's the politically expedient thing to do."
In other news:
Conservatives rejoiced at the Trump administration's move to ditch Obamacare's birth control mandate for insurers and employers with religious or moral objections. "The truth is, the contraceptive mandate, like Obamacare itself, is a massive government overreach that forced some religious Americans to fund things that violated their conscience," the Daily Wire's James Barrett wrote. "It never should have been imposed on Americans to begin with; providing exemptions is perfectly reasonable—which the disingenuous media knows full well, but will never admit." National Review's Alexandra DeSanctis argued that the Obama administration was responsible for the politicization of birth control:
Indeed, the politicization of birth control began not with the GOP, but with the corrupt administration that invented and peddled the ridiculous fiction that "free" contraception is a human right. Before the HHS mandate, contraception was considered just one piece of the health-care debate, and it was generally understood that, because a variety of birth-control methods were cheaply available at nearly all drugstores, employers shouldn't be coerced into providing it on their own dime.
And yet to this day, despite the ongoing furor over this issue, the Left has never once offered a truly compelling argument as to why birth control—above all other health-care procedures and treatments—is somehow so essential that it requires the government to compel employers, regardless of conscience, to provide it for free.

---