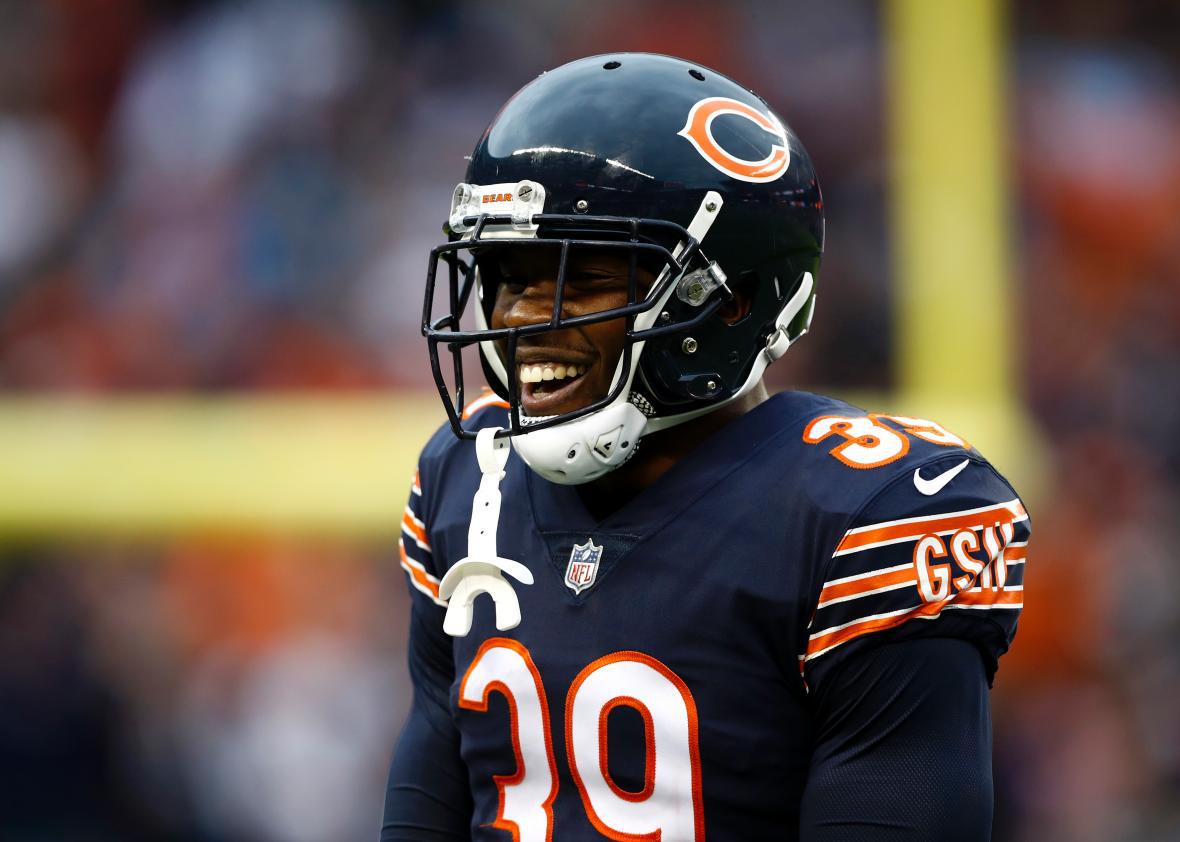 Eddie Jackson is a defensive player for the Chicago Bears, but on Sunday he generously provided his team with the majority of their points in a 17-3 win over the Carolina Panthers.
In the first quarter, the rookie safety picked up a fumbled backward pass and returned it 75 yards for a touchdown.
In the following quarter, Jackson intercepted Cam Newton and ran the ball back 76 yards for his and the Bears' second score of the day.
It was a record-setting display of multi-tasking. According to the Elias Sports Bureau, Jackson is the first player in NFL history to score two 75-yard-plus defensive touchdowns in a single game.
In fact, Jackson was more productive on Sunday than a significant number of the league's quarterbacks. He tallied more yards and touchdowns than Green Bay's Brett Hundley (who had 87 passing yards, no passing touchdowns, and 1 rushing touchdown), the Cleveland Browns' DeShone Kizer (114 passing yards; 0 touchdowns), Kizer's replacement Cody Kessler (121 passing yards; 0 touchdowns), and the Arizona Cardinals' Carson Palmer (122 passing yards; 0 touchdowns).
Of course, it should also be mentioned that Jackson out-dueled the Bears' own quarterback, Mitchell Trubisky, who contributed a modest 107 yards passing and 0 touchdowns. Lucky for him, Eddie Jackson was eager to chip in and share his workload. What a considerate coworker.
---