There is a new mural depicting President Donald Trump on the West Bank wall, and this one shows him sharing a romantic moment with Israel's Prime Minister Benjamin Netanyahu. As their lips touch, there are words above their head depicting a dialogue. "Thanks for the wall Trumpy pumpkin," Netanyahu says. Trump responds: "Bebe your country and you will always come first my love."
"The wall is a message in itself," a man who identified himself as Australian graffiti artist Lushsux told Reuters. "I don't need to write 'Free Palestine' or something like that, something really direct … that people will ignore." The alleged artist, who had his face covered but spoke with an Australian-accented English accent, said his goal was to make sure the barrier received international attention. "I just paint what I usually paint and maybe people will start looking at the background and looking at the razor wire and looking at people stuck in here, and maybe that'll work better," he said.
This is the latest Lushsux mural to pop up on the West Bank wall, and it isn't the first to depict Trump. Another mural shows Trump kissing an Israeli watchtower and another depicts Trump looking longingly at the barrier and thinking about his hopes for a wall along the Mexican border: "I'm going to build you a brother."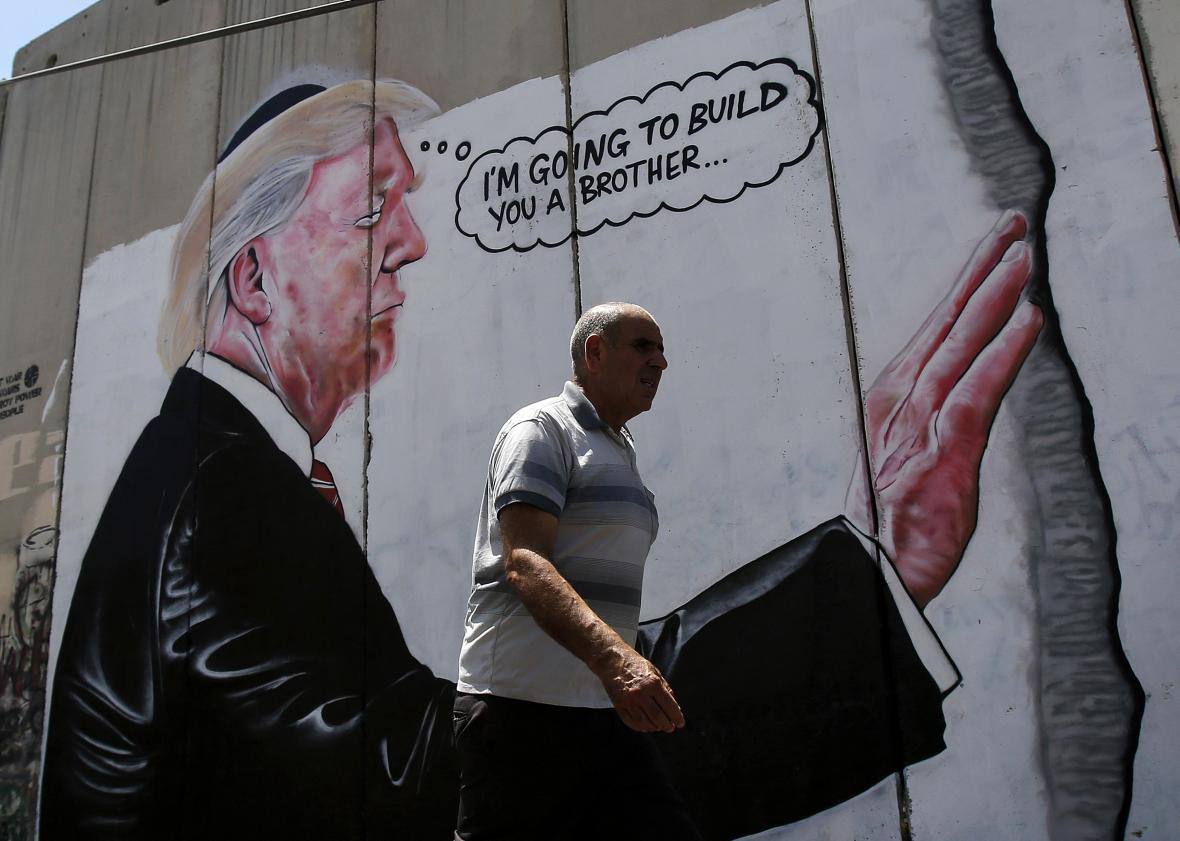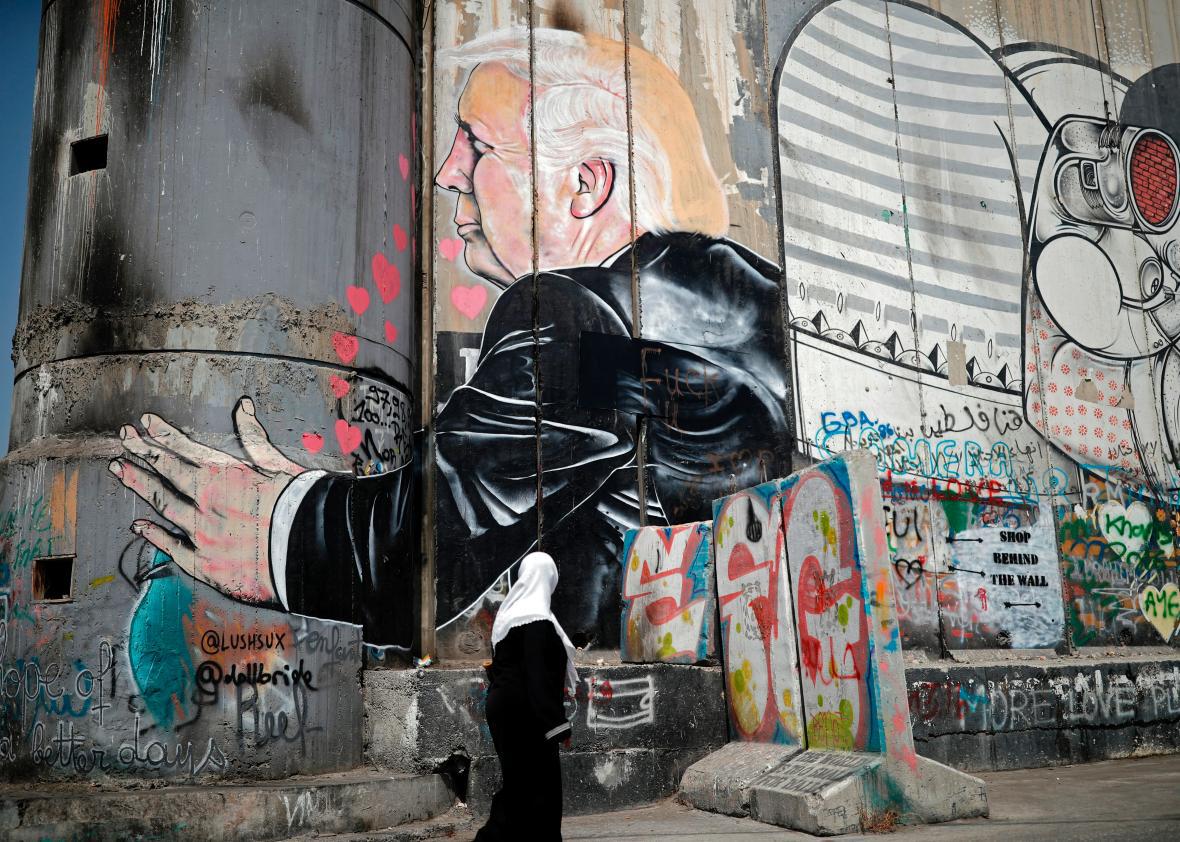 This also isn't the first time a mural depicts Trump sharing a kiss with another world leader. Last year, an artist painted a mural in Lithuania depicting Trump and Russian President Vladimir Putin smooching.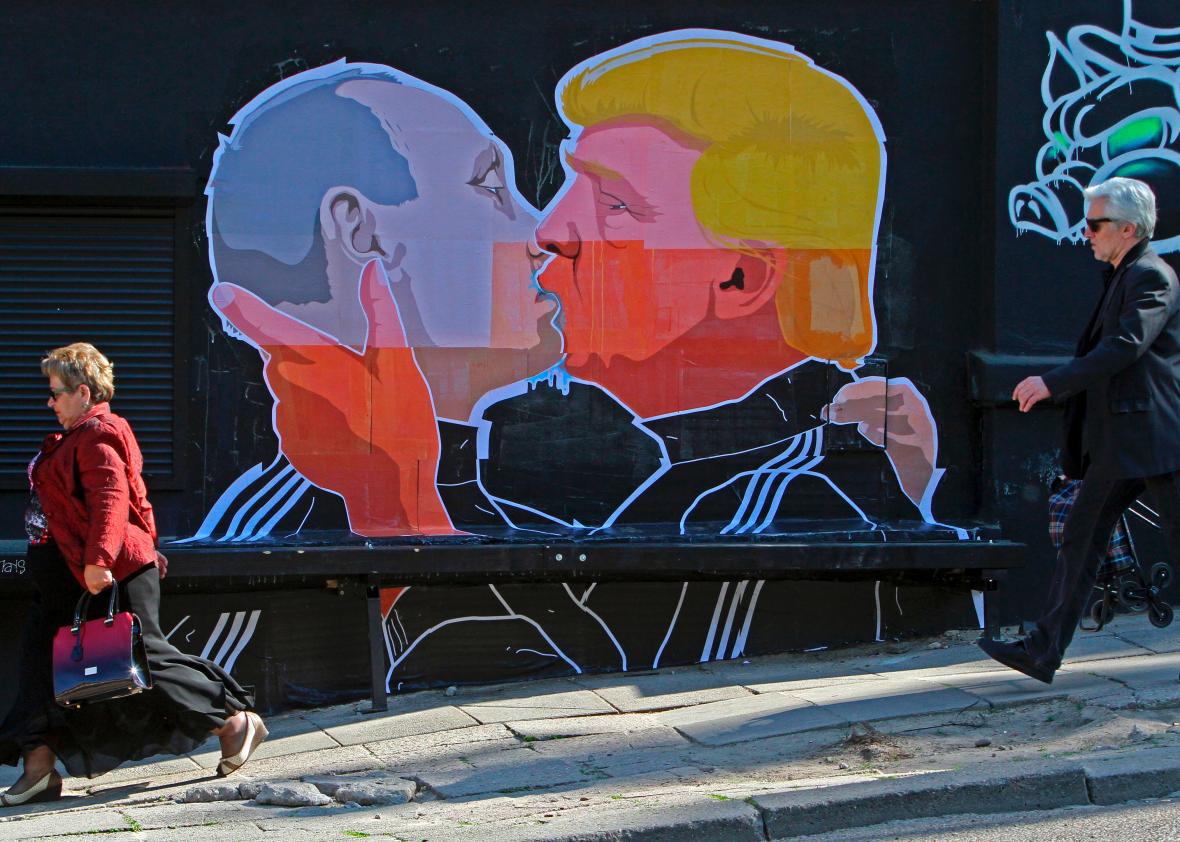 All of the murals depicting Trump kissing a leader of the same sex harken back to one of the most famous Berlin Wall murals that depicts Soviet leader Leonid Brezhnev kissing East Germany's leader, Erich Honecker.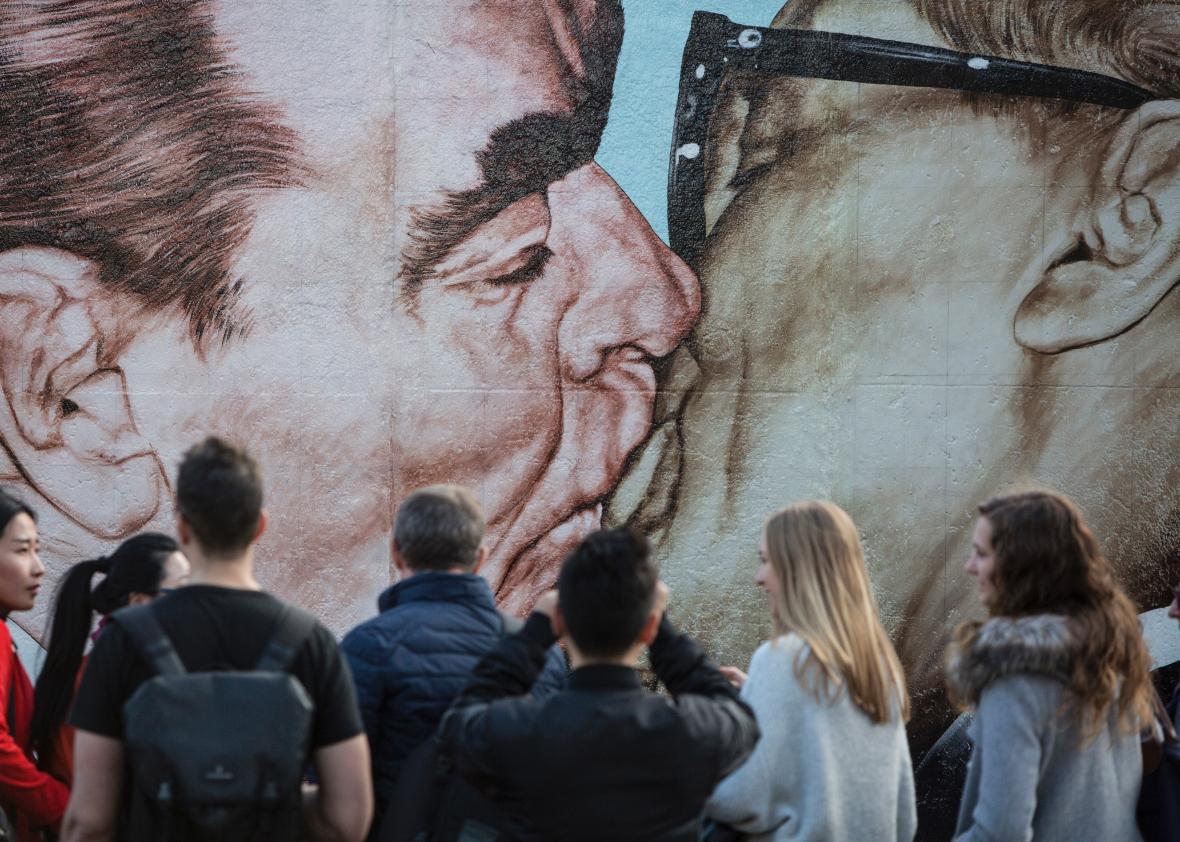 The latest work by Lushsux appears to have been painted over shortly after it went up.