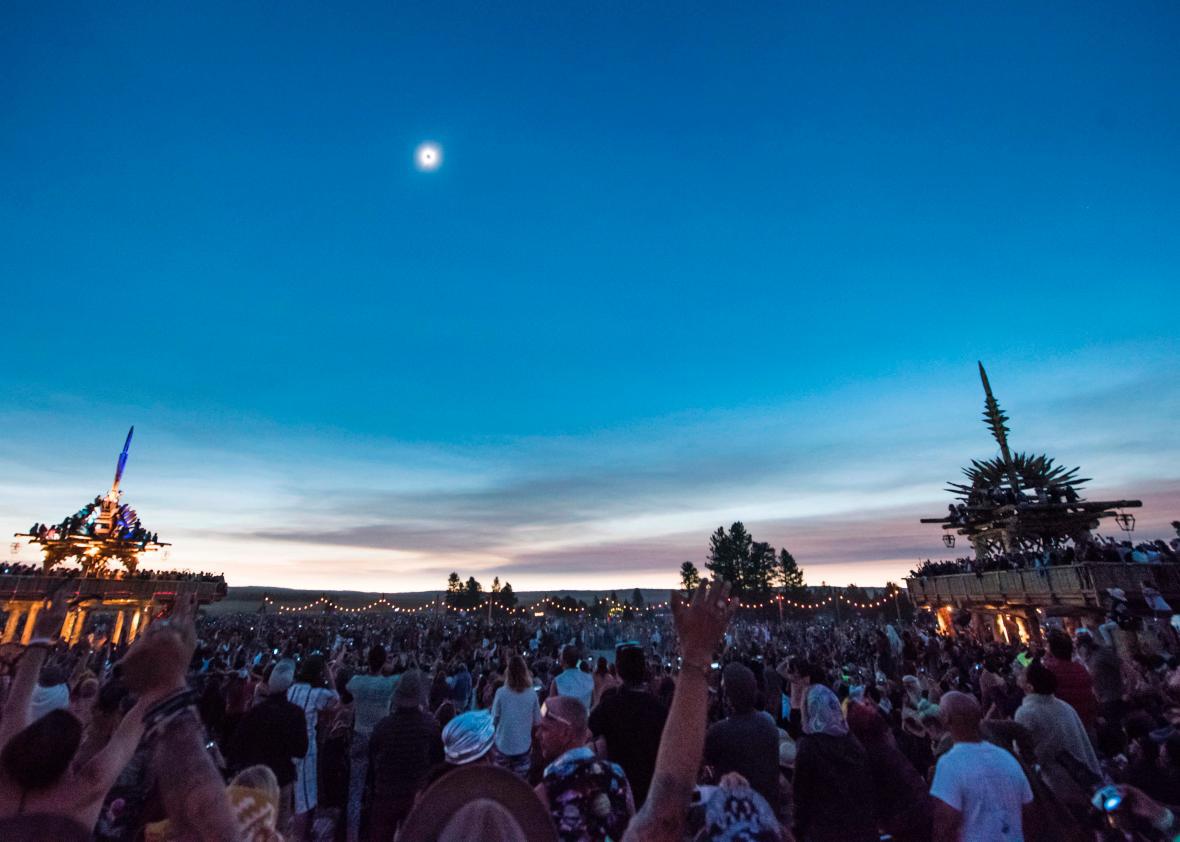 Sorry but I have a lot of really good links for you this time. I should have saved some of them for next week. Although obviously links are like Doritos: Crunch all you want, we (by which I mean the internet as a whole, not Slate specifically, although it works that way too)'ll make more.
From Slate
Christina Cauterucci on the whitewashing of Hugh Hefner's unpleasant legacy.
Jim Newell thinks Alabama's Roy Moore is the start of a wave of right-wing extremists headed for the U.S. Senate.
Katy Waldman spends time with the Sons of Confederate Veterans, a movement dedicated to defending the dream of white Southern innocence in the Civil War.
Dana Stevens' review got me really excited for Richard Linklater's new movie, Last Flag Flying.
Henry Grabar reports on a genuine outrage: Cash-strapped states raise money by confiscating driver's licenses, trapping millions of Americans in debt.
Puerto Rico is Trump's Katrina, writes Phillip Carter—but will anyone notice?
Don't miss this great Isaac Butler piece about Transparent, and how Transparent is about Judaism, and what Judaism is about.
And have you been reading Always Right, our pop-up blog about customer service? If not, you've been missing some classic Slate:
Not from Slate
Thank you for your Slate Plus membership, which makes our journalism possible. See you next week!
Gabriel Roth
Editorial director, Slate Plus
---