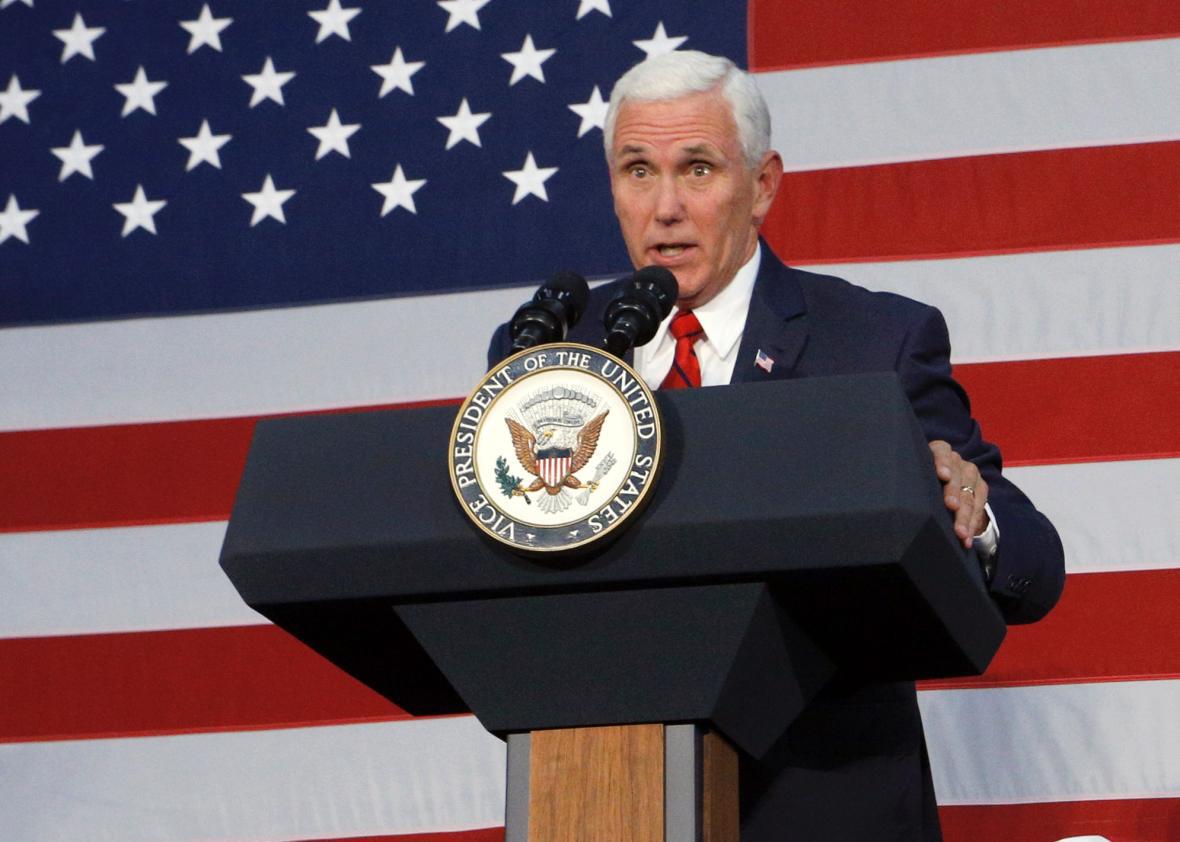 Health care hypocrite: Looks like Senate GOP members won't vote on Graham-Cassidy after all, and Vice President Mike Pence won't get a chance to break a tie on repealing Obamacare. But wait—remember when the former governor actually implemented the Affordable Care Act's Medicaid expansion to great success in Indiana? Mark Joseph Stern recalls when Pence once went left on health care.
Rather on reporting: Dahlia Lithwick interviews Dan Rather about covering the KKK and civil rights issues in the 1960s and the state of journalism in 2017. On what he would tell young journalists today: "A free press guided us through the civil rights era, Vietnam, and Watergate. Where would we be in these times without it? Do not lose your idealism about what you do. It matters. It counts. And never lose your idealism about what the country can be and should be."
"Us" vs. "Them": After Trump spoke out against NFL players kneeling during the national anthem, Jamelle Bouie noticed something about the president's wording. Speaking before an almost entirely white audience about the group of mostly black players, "Trump's repeated use of 'our'—our flag, our heritage, our country—takes on a racial tint."
Pressing snooze: Heather Schwedel wakes up with BuzzFeed's new online morning show and finds it rather tame, just like its predecessors on TV.
For fun: Two Slate writers who haven't seen Mother! try to describe its bizarre plot.
Beware spoilers!
Chau
---