North Korea carried out its sixth and most powerful nuclear test to date on Sunday as the country said it detonated a hydrogen bomb that could be mounted on an intercontinental ballistic missile with "perfect success." The defiant move by the reclusive nation is seen as a major step in its long-standing efforts to be able to hit the U.S. mainland with a nuclear attack.
The secrecy surrounding the test of the advanced hydrogen bomb, which is technically known as a two-stage thermonuclear device, makes it difficult to confirm the claims independently. But there were several signs that Pyongyang's claims stood to at least some scrutiny, leading experts to believe that if the country had not developed a hydrogen bomb yet it was getting awfully close. The artificial earthquake created by the test was five to six times stronger than in previous tests and shook buildings in China and Russia. NORSAR, a Norwegian earthquake monitoring agency estimated the bomb's yield at 120 kilotons, while South Korea's meteorological administration went with a more conservative 50–60 kilotons. Regardless, it would still be far more powerful than the 15-kiloton bomb dropped on Hiroshima and the 20-kiloton one that was dropped on Nagasaki.
That kind of power makes it difficult to think it's anything but a hydrogen bomb test. "North Korea has effectively established itself as a nuclear state. This is not just a game changer, it's a game over," Kune Y. Suh, a nuclear engineering professor at Seoul National University, tells Reuters. Even if it wasn't actually a hydrogen bomb, the explosion was big enough that it would "pretty much end an American city" if it had been successfully strapped onto an intercontinental ballistic missile, Vipin Narang, an associate professor of political science at the Massachusetts Institute of Technology, tells Bloomberg.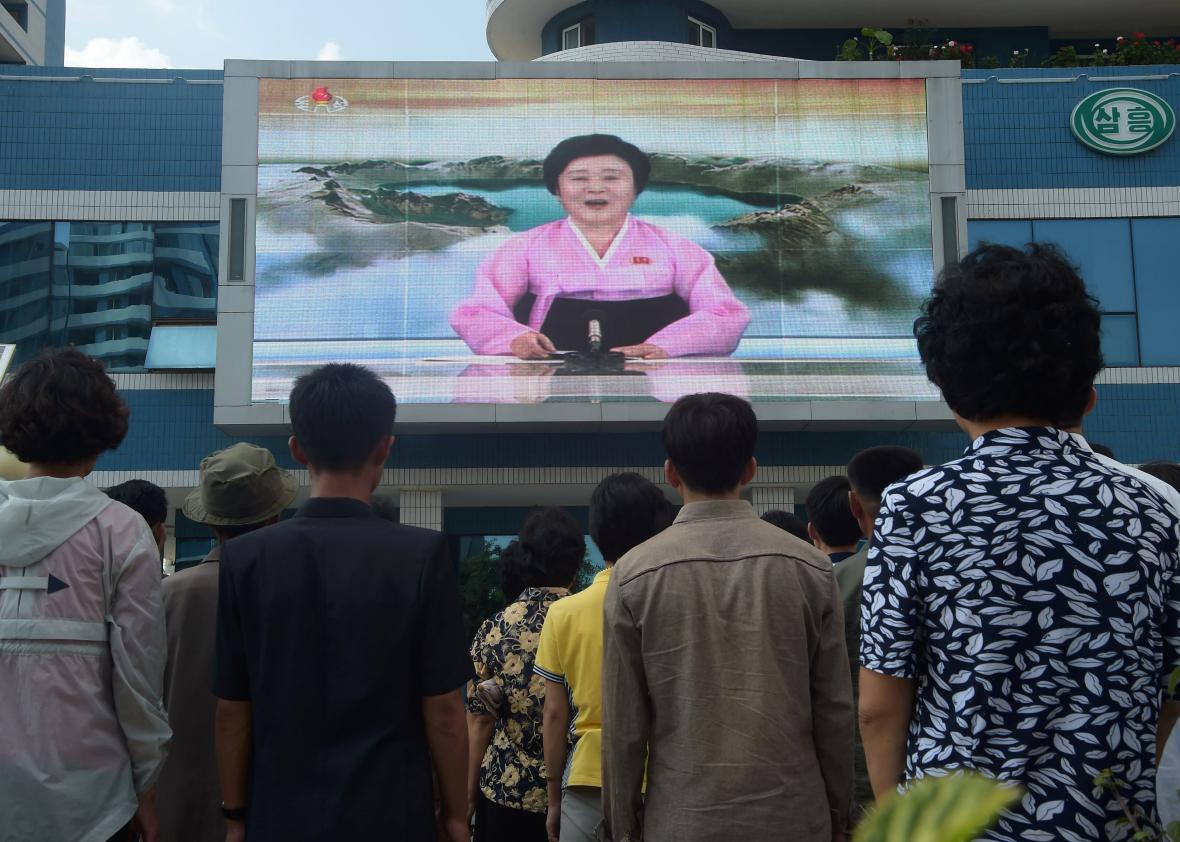 Hours before the test, North Korean state media said the country had successfully miniaturized a hydrogen bomb that could be used in a long-range missile. But that claim was not accompanied by any proof beyond photos of North Korean leader Kim Jong-un inspecting the supposed device that analysts likely said was a fake. David Albright, president of the Institute for Science and International Security, said it was safe to assume that the high-yield test "would likely require thermonuclear material in the device." But he also said he was "skeptical that this design has been miniaturized to fit reliably on a ballistic missile."
President Donald Trump, who last month threatened "fire and fury" on North Korea if it continued to threaten the United States, reacted angrily Sunday morning to the news of its latest test. "Their words and actions continue to be very hostile and dangerous to the United States," Trump wrote on Twitter. The president called North Korea "a rogue nation which has become a great threat and embarrassment to China, which is trying to help but with little success." Trump was also particularly critical of the government in Seoul, noting that "South Korea is finding, as I have told them, that their talk of appeasement with North Korea will not work, they only understand one thing!"
Trump was hardly alone as leaders around the world condemned the nuclear test. South Korean President Moon Jae-in called the test "utterly disappointing and infuriating." China's foreign ministry issued a statement expressing "firm opposition and strong condemnation" to the test and called on Pyongyang to "stop taking erroneous actions that deteriorate the situation."