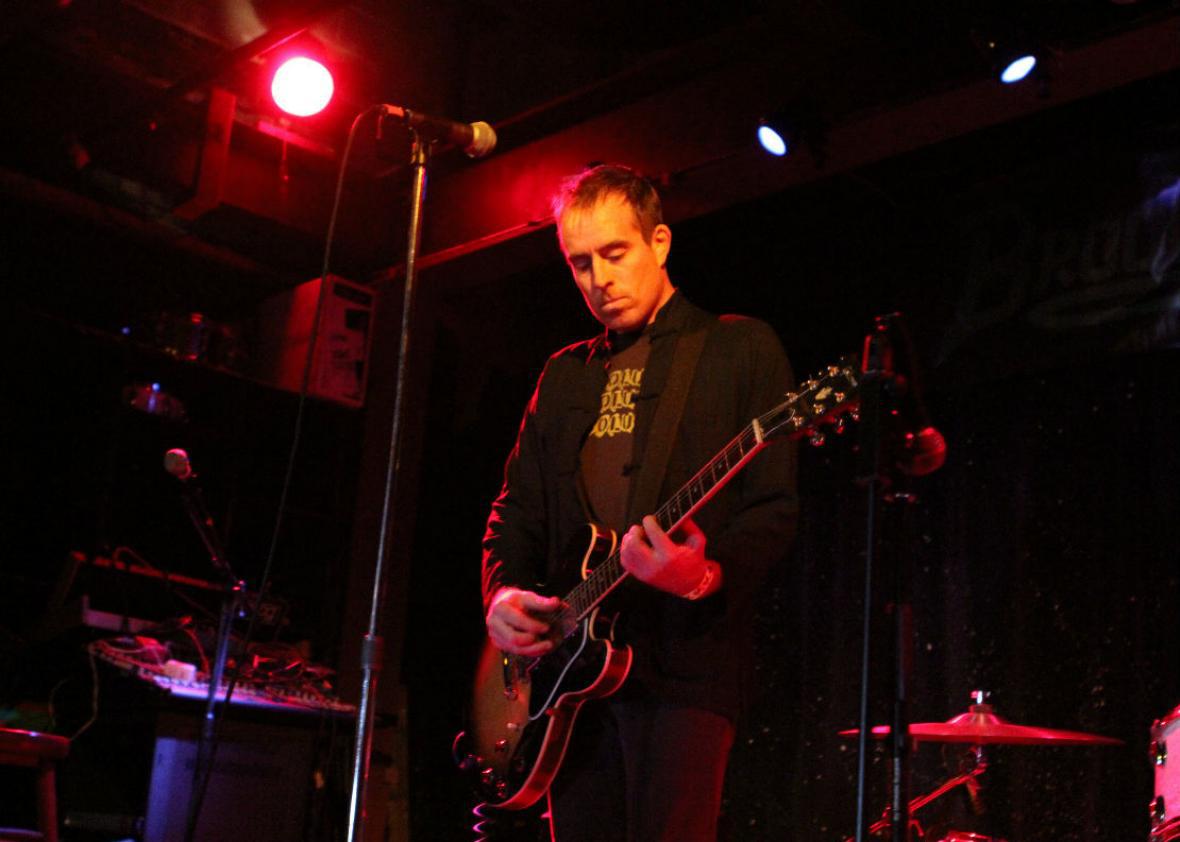 Listen to Episode 829 of Slate's The Gist:
Subscribe in iTunes ∙ RSS feed ∙ Download ∙ Play in another tab
Slate Plus members: Get your ad-free podcast feed.

On The Gist, Mike talks to one of his favorites: Musician Ted Leo discusses letting his political frustrations fuel his songwriting (see his song, "William Weld in the 21st Century") and explains how he finds solace in the tarot card image of the hanged man, which inspired the name of his new album. The Hanged Man is available now. For more on Ted Leo, read Michael Tedder's story in Stereogum, "Ted Leo Is Like You."
In the Spiel, why it's silly to say that speech equals violence.
Join Slate Plus! Members get bonus segments, exclusive member-only podcasts, and more. Sign up for a free trial today at Slate.com/gistplus.
Join the discussion of this episode on Facebook.
Email: thegist@slate.com
Twitter: @slategist
---