After rampaging through the Caribbean for the past four days, a slightly weakened Hurricane Irma is headed straight for the Florida Keys and is then expected to hit right into the Tampa Bay area. If forecasts are accurate it would be the first direct hit on the Tampa area in almost a century.
If Irma doesn't veer off track, it is likely to hit the Florida Keys Sunday morning before moving up the Gulf Coast. For now it seems the storm will miss Miami, which had been expecting a direct hit for days. But the city of six million people will still experience plenty of dangerous, life-threatening conditions.
Irma has already killed at least 22 people in the Caribbean and on Saturday morning became the first Category 5 hurricane to hit Cuba since 1924. The storm weakened slightly after striking Cuba and was a Category 4 Saturday morning but was expected to pick up strength again before hitting Florida, where authorities have ordered one of the biggest evacuations in U.S. History. Around 5.6 million people, or approximately one-quarter of Florida's population, have been ordered to evacuate for the storm that is expected to hit the state for at least two days. In Georgia, half a million people have been ordered to evacuate.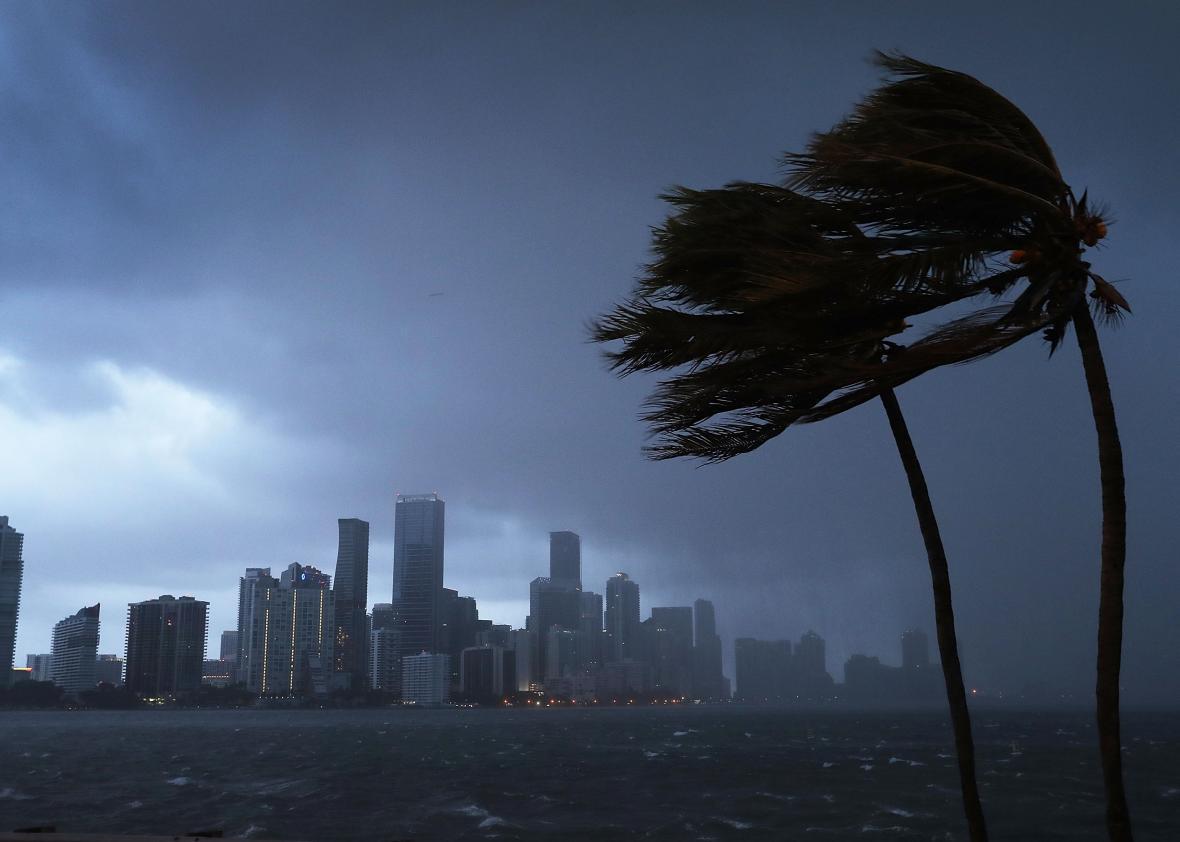 Authorities are not mincing words to warn about the threat of Irma. "The storm is wider than the state," Florida Gov. Rick Scott said. "The majority of Florida will have major hurricane impacts, with deadly storm surge and life-threatening wind. We are running out of time. The storm is almost here, a castrophic storm that our state has never seen." All members of Florida's national guard were activated in order to be ready to deal with any emergencies that migth occur. The dire warnings led to lots of traffic in major highways heading north, toward Georgia and Alabama.
President Donald Trump devoted a series of tweets to the impending hurricane, warning it may be "bigger than we have ever seen." He also assured Floridians the "Federal G is ready!"
Meanwhile, Caribbean islands that already devastated by Hurricane Irma are now bracing for the effects of Hurricane Jose, a powerful storm that has weakened slightly but remains a Category 4. The storm is expected to pass the northern Leeward Islands on Saturday and then gradually weaken over the next couple of days.